Mix up your weekend plans with a day trip outside of your usual 'hood, for brunch, shopping and a little vino. We're suggesting you get your gang together for brunch in Glen Mills at Terrain Garden Cafe, followed by shopping at Terrain, and then hop over to Grace Winery to share a bottle. Whether you're coming from Philly, Wilmington, West Chester or beyond, Glen Mills is a quick drive, and both Terrain and the winery offer a fresh, verdant break from the never-ending drab grey of winter.
Read on to see the day trip details!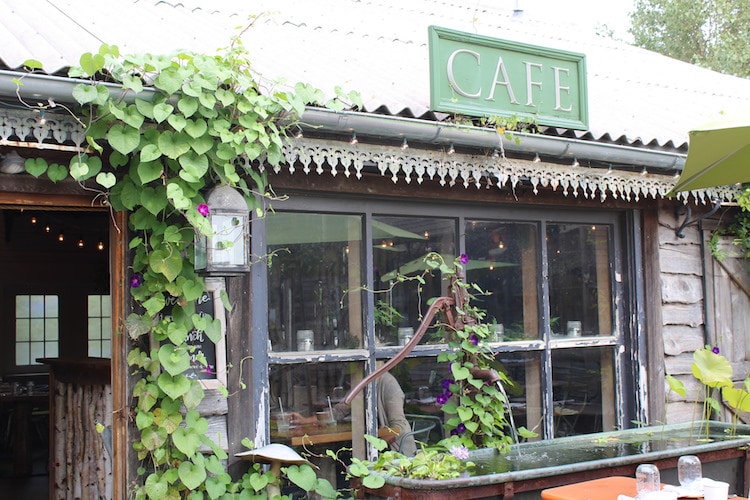 Fuel up for a full day ahead with your friends at your first stop: Terrain Garden Cafe. Wow, does this place know how to do brunch! From the to-die-for bread — baked and served in an adorable terracotta pot — and the edamame hummus to the radicchio salad and croque madame, you really can't go wrong with your order.
The hummus is served with a brussels sprout salad and flatbread crackers, perfect to share with your whole party. The bread is technically shareable, though we bet you won't want to give up this fresh-from-the-oven loaf.


The raddichio salad is a must order for those who love a crunchy, green addition to their brunch. The salad features roasted sunchokes, citrus and a burnt leek vinaigrette.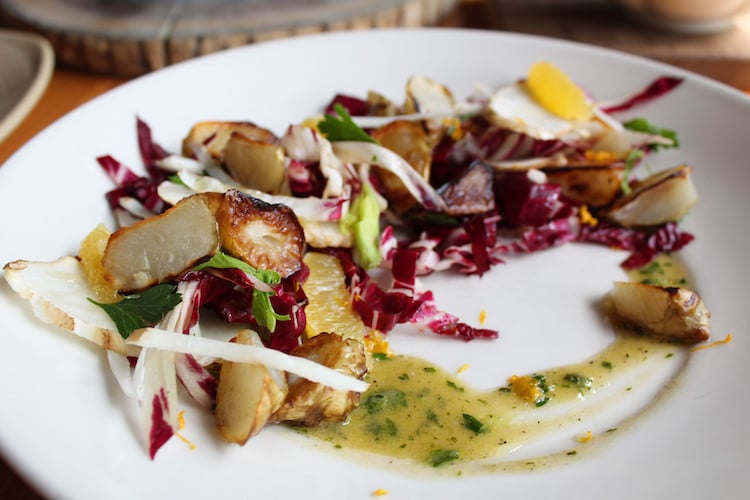 And if you're a traditionalist when it comes to brunch, dive into the croque madame (pork mornay, ham and sunny-side-up eggs on brioche with a side of simply dressed greens) or a Terrain burger, made with Angus beef, Cabot cheddar and balsamic onion jam on brioche. Of course, this is paired with house-cut frites. For bonus points, add bacon or an egg (or both).
Terrain works extremely hard to partner with local producers on a monthly basis, like Lancaster Farm Fresh, Cool Breeze Greens, Doe Run and Leidy's, and you can taste the difference in each bite.
Pair your brunch with a house-made drink like honey tea au lait or the vanilla amaretto French soda. Enjoy your sips and bites in the garden cafe's beautiful interior — rustic wood surfaces, twinkly lights, lush flower arrangements and all.
After brunch, pop into Terrain and browse its beautifully sourced selection of home wares, outdoor goods and gifts. With spring right around the corner, it might be time to give your home a seasonal refresher. And Terrain can help with that and more!
And the locality that Terrain Garden Cafe supports in the food it serves transfers perfectly to what's in Terrain's curated shop collection: You'll find Seedlip Spirits, BumbleBerry Chunk Honey and even more locally sourced goodies.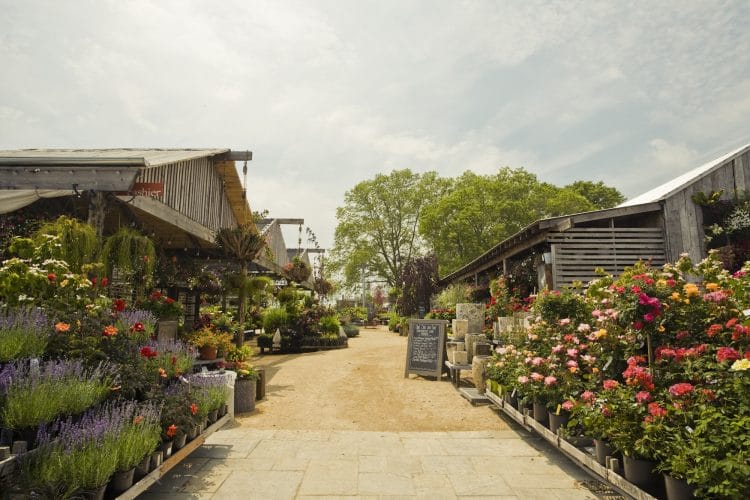 Once you're brunched up and shopped out, it's time to mosey on over to Grace Winery! From Terrain, the drive to the winery is a quick 15 minutes. The winery's tasting room is open Fridays, Saturdays and Sundays. Stop in on Fridays from 4–8 p.m. and Saturdays and Sundays from noon–5 p.m, so plan your trip accordingly.
Grace Winery holds public tastings in two locations on its property, either in the Barn Tasting room or on the Vineyard tasting patio, weather permitting.
Wine can be purchased as a tasting of four wines for $15 or by the glass. And, if your brunch meal is wearing off by wine time, light fare is available for purchase.
Here's something to note if you are traveling with a large group: Reservations are required for groups of six or more. If you have an even larger party, private group tastings are available for 15–30 guests, by appointment only. This is a great way to get your friends together for a fun day without stressing about space and availability.
Don't forget! You can turn your day trip into a weekend getaway by booking a room at The Inn at Grace Winery. Located in the 1734 and 1815 wings of the beautiful manor house and in the surrounding cottages, the Inn at Grace Winery offers fifteen distinct luxury accommodations. Each room is tastefully done, featuring queen beds and private baths.
With so much open space over the Inn's nearly 50 acres, it welcome families with children or pets in five of the most comfortable cottages. Pets are even welcomed with their own welcome basket including a quilted sleeping pad, water bowl and towels!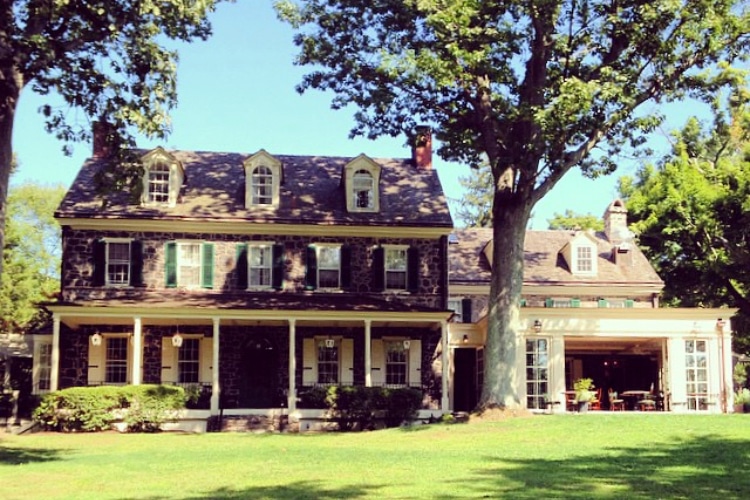 When planning your itinerary, don't forget to schedule time for all the activities right on the farm. Start your day with a quick workout in the fitness center. Later, after lounging by the pool (open seasonally), gather for a game of horseshoes or bocce ball and enjoy the afternoon sun. You can even play a game of ping pong or billiards, hit a few balls on the golf chipping range, or play a round of disc golf that weaves through the grounds and is sure to test your skills.
With a glass of wine in hand as the sun sinks behind the vineyard, you'll understand what relaxing truly is.
So, step out of the ordinary and plan your day trip to Glen Mills for brunch, shopping and wine!
You can find Terrain Garden Cafe and Terrain at 914 Baltimore Pike in Glen Mills; phone: (610) 459-2400.
Find Grace Winery at 50 Sweetwater Rd. in Glen Mills; phone: (610) 459.4711.
Cafe and Food Photos:

Terrain Garden Cafe

Garden Shop Photo:

terrain

The Inn at Grace Winery:

Mary Bigham