All hail kale! It's low in calories and has zero fat. And not only is it delicious, it's also great for aiding in digestion with its super fiber content — a whopping 5 grams per cup of kale. It's also packed with so many nutrients, vitamins, folate and magnesium, it's no wonder this leafy green is called a superfood.
We say, forget the idea that the kale trend is over. It's a veg that's here to stay! Here are a few restaurants where you can get your kale on: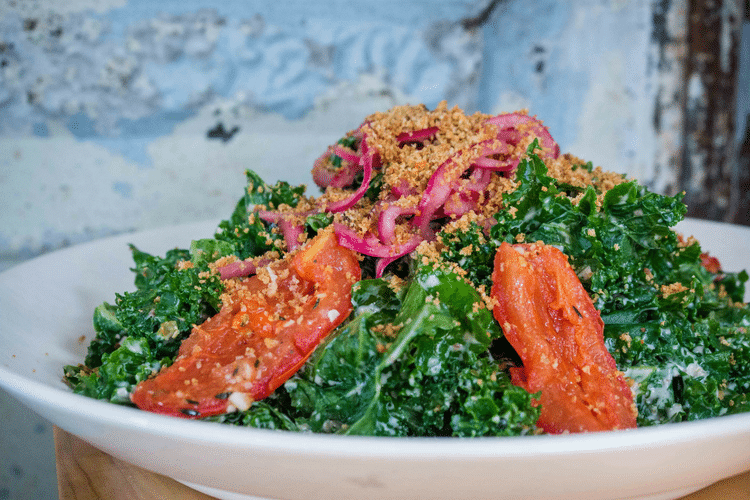 Kale Caesar Salad
Kale, walnut picada, roasted tomatoes, picked red onions and Caesar dressing
There are a lot of kale salads out there, but we still can't get enough of the combo of classic Caesar flavors with these dark, leafy greens. This kale Caesar at the health-forward Front Street Cafe combines a tasty array of simple ingredients and adds Caesar dressing and walnut picada for a perfect midweek power lunch. 1253 N. Front St., Philadelphia; (215) 515-3073

Grits
Castle Valley grits, cheddar, Parmesan
Add egg, roasted tomato, bacon, braised kale or sausage ragu
Create your own grits at La Colombe's flagship location in Fishtown any day of the week. Start with a luscious bed of locally-sourced grits and add cheese, and then choose from wilted kale, egg and tomato to keep it lean. If protein is on your mind, add the sausage ragu. 1335 N. Frankford Ave., Philadelphia; (215) 563-0860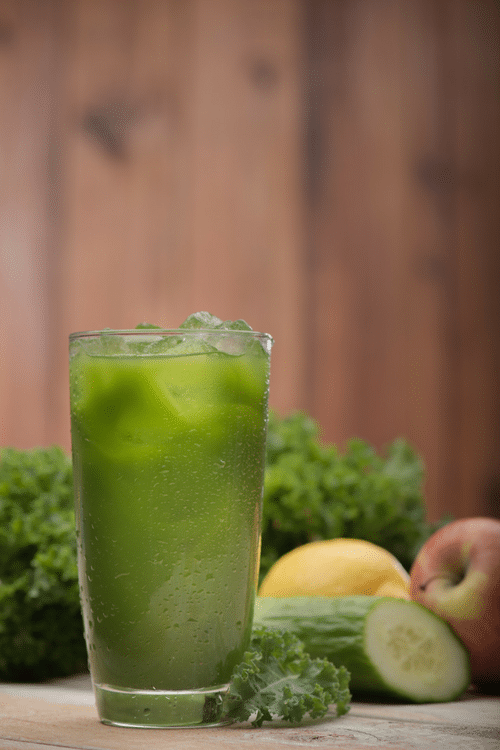 Kale Tonic
Kale, Fuji apple, cucumber and lemon
If kale is still scary for you, kale in blended form can be a good gateway. Enter the Kale Tonic from First Watch Cafe, which combines kale, apple, cucumber and lemon for a healthy boost of nutrition. 31 E. Wynnewood Rd., Wynnewood; (610) 649-1059
Cavalo Pizza
Roasted garlic crema, marinated kale, mozzarella, smoked cheddar, Calabrian chili oil
Fall in love with kale's dynamic flavors and possibilities with just one bite of Luca's Cavalo pizza. Somehow, this pizza is sweet, smokey and spicy — thanks to a slick of addictive chili oil — all at the same time. 436 W. James St., Lancaster; (717) 553–5770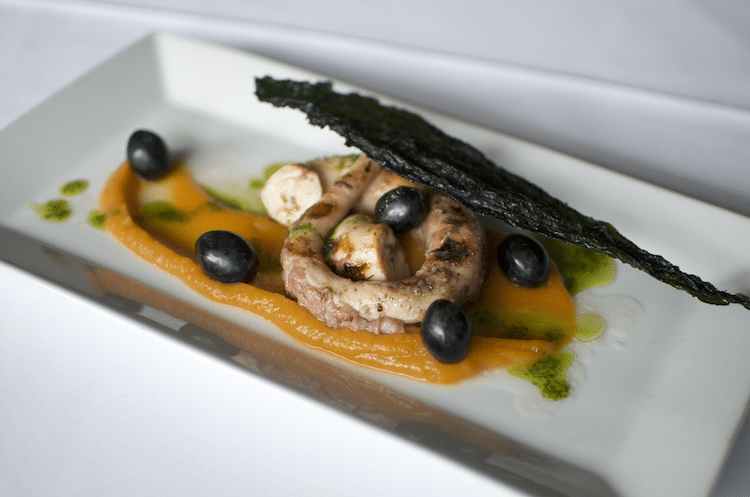 Charred Octopus
Kale chips, pear vinaigrette, grapes, chipotle and sweet potato silk
Stop into York's Left Bank Restaurant for a hit of kale. Order the charred octopus and find this super green in the form of a crispy chip, adding the perfect crunch to your meal. 120 N. George St., York; (717) 843-8010
Pork Shank "Osso Buco"
Cider jus, maple brown sugar yam puree, braised kale with local apples, French beans
At the Log Cabin, take a step back in time to the 1920's, when the original Log Cabin was built, and enjoy a pork shank with braised kale and apples, a house specialty. 11 Lehoy Forest Dr., Leola; (717) 626-9999
What restaurants have you been to that are kale-in' it (sorry, we had to) lately? Please tell us!
Photos in order::

Front Street Cafe, First Watch Cafe, Left Bank

La Colombe photo:

Jim Berman