July is National Ice Cream Month, and though we certainly don't need any special incentives to enjoy ice cream, mid-summer is the perfect time to indulge in an extra scoop or two. With the state's numerous dairy farms, creative culinary entrepreneurs, and the famous ice cream program at Penn State, Pennsylvania is blessed with incredible ice cream in pretty much every city and town.
Whether you prefer to cool off with an over-the-top sundae, an extra-thick milkshake or a dairy-free ice cream sandwich, there are so many PA-proud ways to celebrate National Ice Cream Month! Here are five that we suggest:
Explore the PA Ice Cream Trail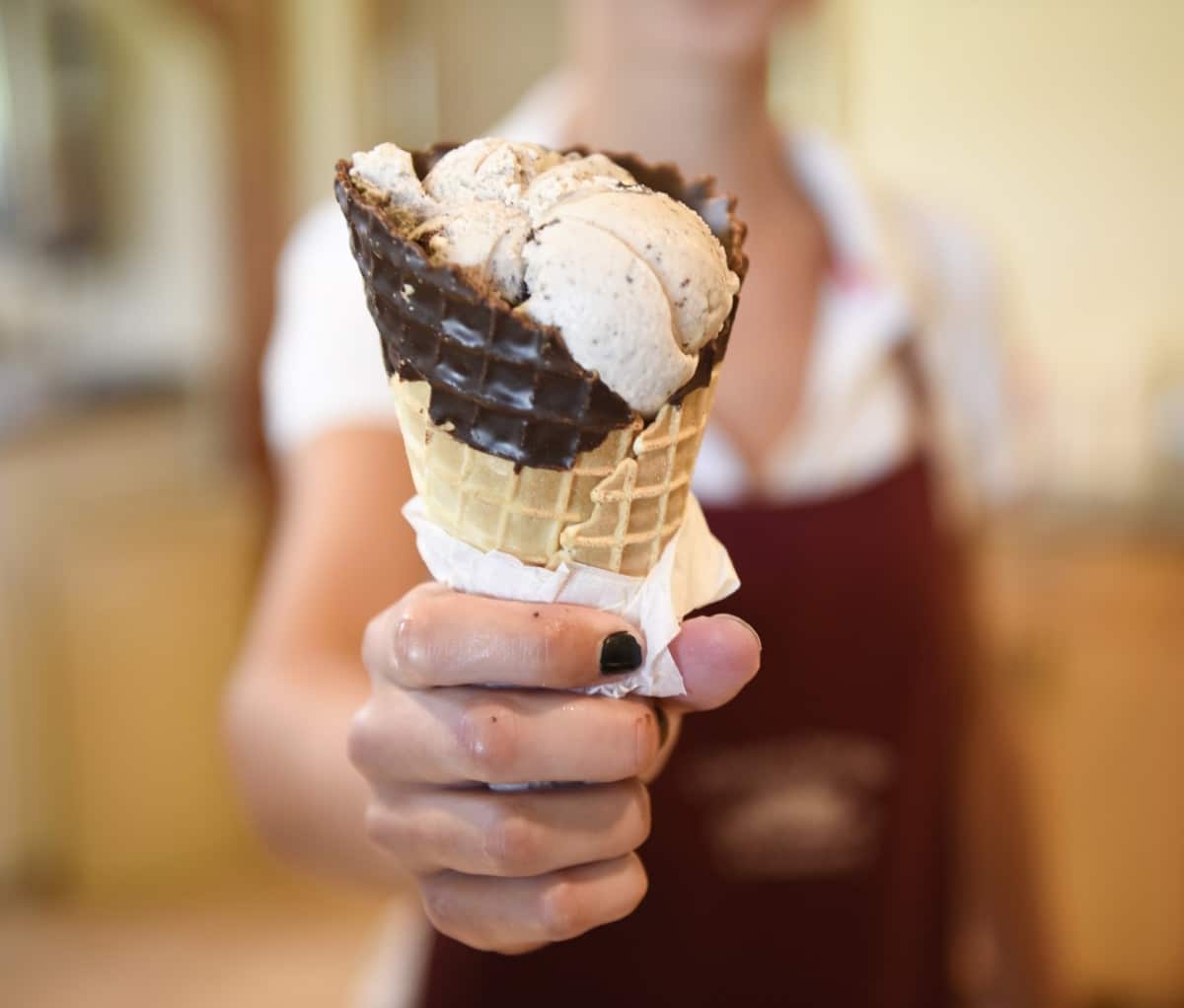 The PA Ice Cream Trail is operating a little differently this year; usually, visits to different creameries across the Commonwealth would earn you stamps on a special passport, which could be redeemed for prizes. The passport program is on pause due to COVID-19, but the many ice cream shops on the regional trails are still open for business (just don't forget your mask!). The trails are separated by region, so find the area closest to you — West, South Central and East —and take a country drive out to a local creamery for some of the freshest scoops around. Before embarking on your ice cream adventure, be sure to check the websites and social channels of the creameries you're interested in to see if there any updates on hours, or special instructions for curbside pick-up or delivery.
Order Online from Berkey Creamery
Penn State's Berkey Creamery has been renowned for its ice cream for over 150 years. This Central PA institution supports the teaching, research and outreach programs of Penn State's Department of Food Science, provides quality dairy products to students in on-campus housing, and is an economically viable retail outlet for dairy products. The "cow to cone" scoops start with the milk from the university's herd of 200 Holsteins. The milk is transformed into perfect ice cream which is served from the bustling storefront.
The creamery is a popular stop for tourists, but if a trip to State College isn't in your near future, don't worry! Berkey Creamery offers online shipping, so you can enjoy its products from home! Customize your ice cream pack, or choose from Berkey's curated selections, like the "Greatest Hits" pack, with a half-gallon of the shop's bestsellers: peach, cookies-n-cream, chocolate chip cookie dough, bittersweet mint and death by chocolate.
Enjoy a Joy Cone
Did you know that Joy Cone Company, the largest ice cream cone company in the world, is headquartered right here in Pennsylvania? This independent, 100% employee-owned company, which makes over 1.5 billion cones each year (!), is located in Hermitage, PA, about halfway between Pittsburgh and Erie on the state's Western border. The company was started in 1918 by Lebanese immigrant Albert George and a few of his family members. For the last century, Joy has been making quality cones with the family recipe. Joy even uses a special kind of oven that's built in its own plants to bake its cones. Joy's product line goes beyond classic cones and includes ice cream innovations, like colorful cones, mini cones, gluten-free cones, chocolate waffle cones, waffle bowls and more!
Make This Crazy-Good Ice Cream Sando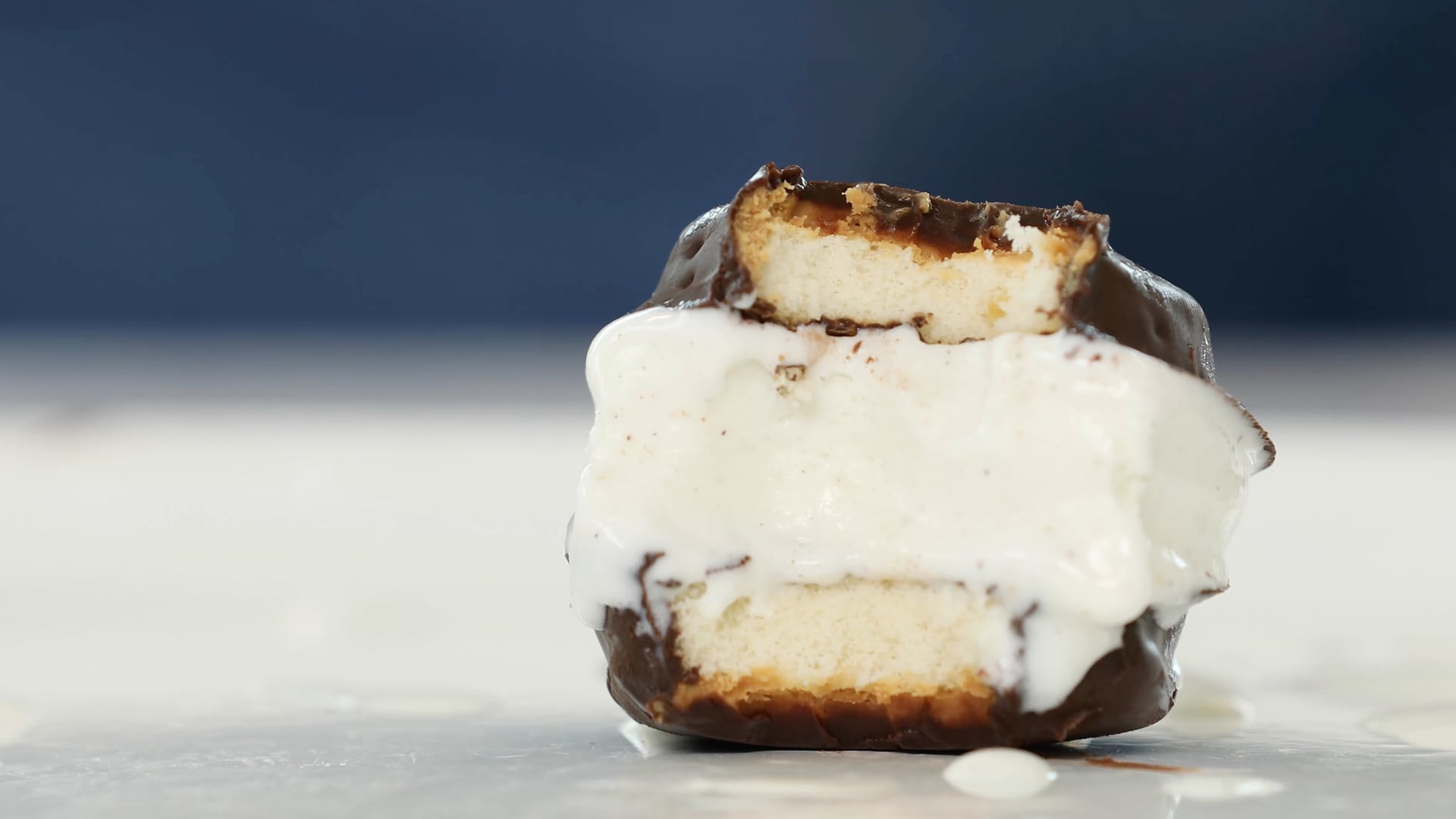 We took two iconic PA foods — Turkey Hill Ice Cream and Peanut Butter Kandy Kakes — and put them together to make a wild ice cream sandwich that will be the star of your next summer barbecue! Check out the recipe here.
Support an Independent Ice Cream Shop
Pretty much every sector of the food and hospitality business is suffering during COVID-19, and ice cream shops are no different. This summer might be their best shot at regaining some lost sales opportunities from the shut down in the spring, so it's important that we support them! Pay no mind to the ice cream truck circling your neighborhood and take your dollars to your community's local scoop shop. Many shops are doing safe, socially distanced curbside pick-up or ordering through walk-up or drive-through windows, and some are doing delivery as well! No matter where you live in PA, we can almost guarantee there is an independently-owned ice cream shop nearby; here are a few of our favs from across the state:
NEPA
Greater Philadelphia Area
Lehigh Valley
South Central PA
North Central PA
Western PA
How do you plan to celebrate National Ice Cream Month? What are your favorite ice cream shops, creameries and artisans in Pennsylvania? Let us know in the comments here or on the PA Eats Facebook page!
Feature photo:

Parlour Ice Cream

PA Ice Cream Trail photo:

Ed Williams

Ice Cream Sandwich Photo:

Weckerly's Ice Cream