The humble apple is something for Pennsylvania to be extra-proud of. Over 270 apple growers across PA grow and harvest between 10 and 12 million bushels of apples every year, making us the fourth largest apple-producing state in the country! The majority of these apples are grown in Adams, Cumberland, Franklin and York Counties (sometimes referred to as "the Fruit Belt"), but apples are indeed grown in all 67 counties of the Commonwealth. Our state's geography is so good for growing apples that in the 18th, 19th and early 20th centuries, many small farms and families planted apple trees on their land and enjoyed the sweet fruit in a variety of preparations.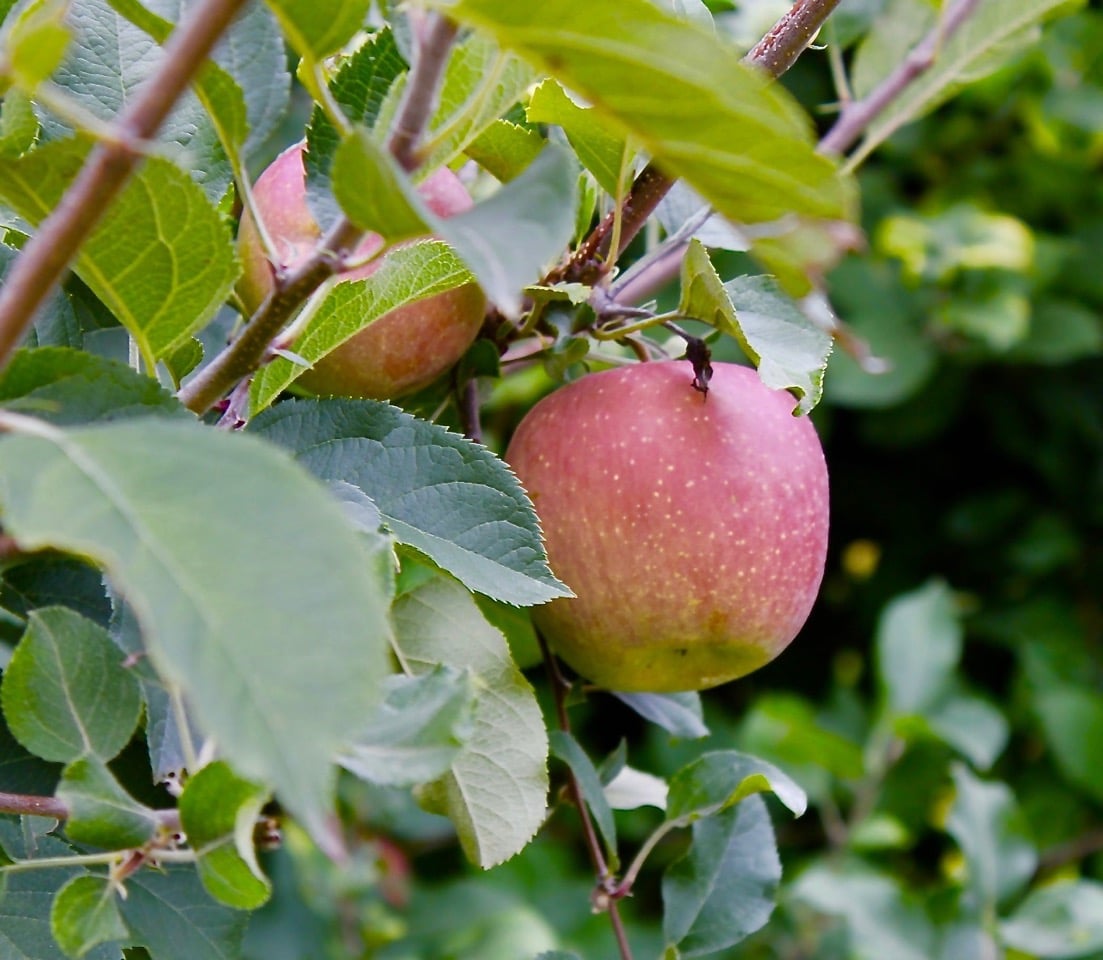 Because apples were still so prevalent in Pennsylvania throughout the 20th century and of course, even today, it's no wonder that some of our most iconic foods, like apple dumplings and applesauce feature this wonderfully versatile food. Perhaps the mother of all the apple-y foods — though woefully underrated, we find — is apple butter. Sorry, jam, but there's no other condiment we'd rather slather on a biscuit, muffin or piece of toast.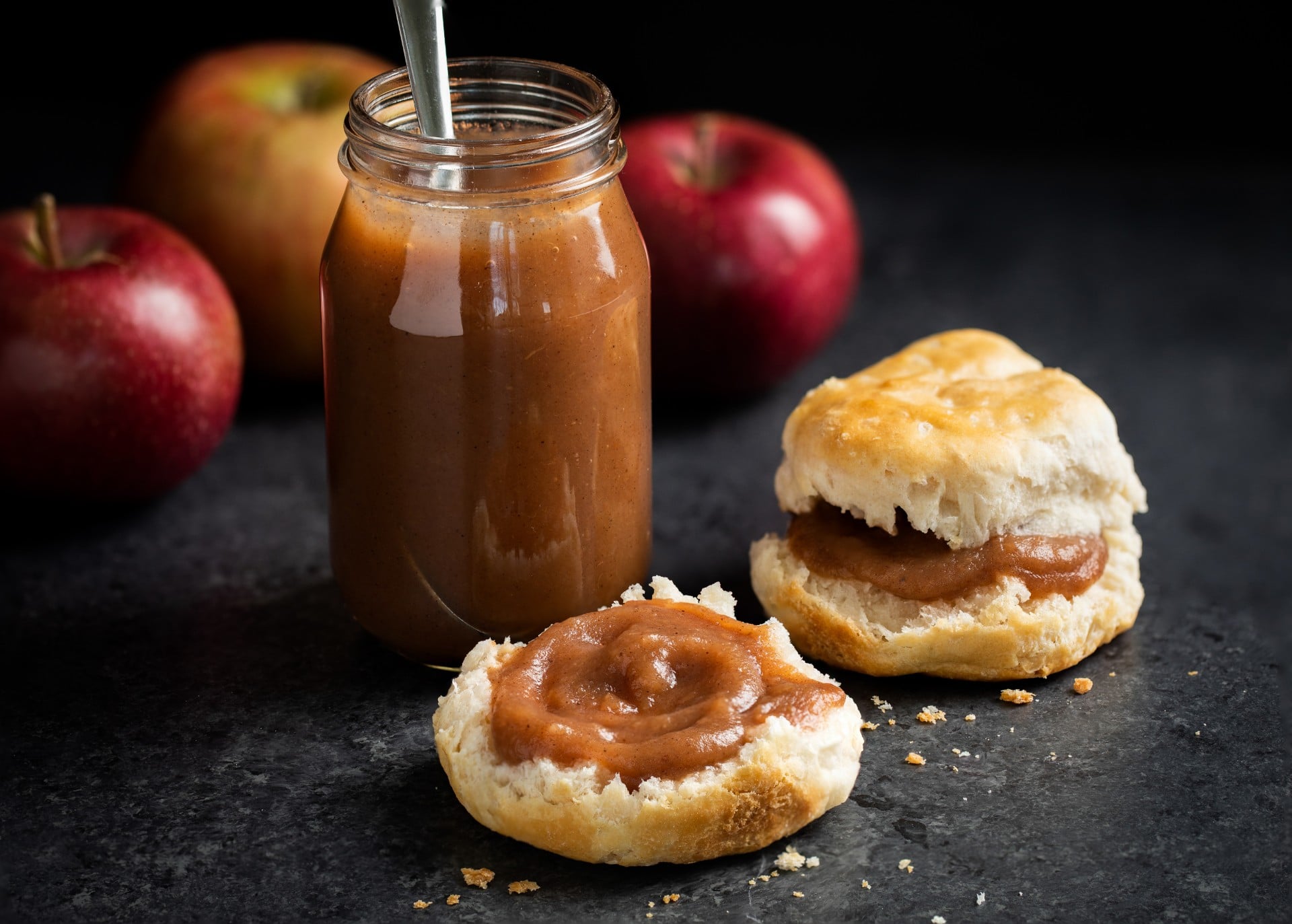 Whether you grew up with apple butter or not, there is something undeniably comforting and homey about it, a simple, pure flavor that captures the true essence of an apple's flavor. Rich, silky and sweet, apple butter is essentially autumn in a jar.
Like so many of PA's signature dishes, apple butter has its roots in the food of the Pennsylvania Dutch, who call it "lattwaerrick" in dialect. Apple butter is an effective way of preserving fresh apples, and with the PA Dutch's notorious thriftiness and disdain for food waste, it makes perfect sense that they would be fans of it. There is a deeper cultural connection, too. On a global scale, apple butter comes from Germany, Belgium and the Netherlands, going way back to the Middle Ages, when monks would make it to preserve the fruit from the orchards planted at monasteries. As the Pennsylvania Dutch are descended from German immigrants, this is one way they honor their food culture.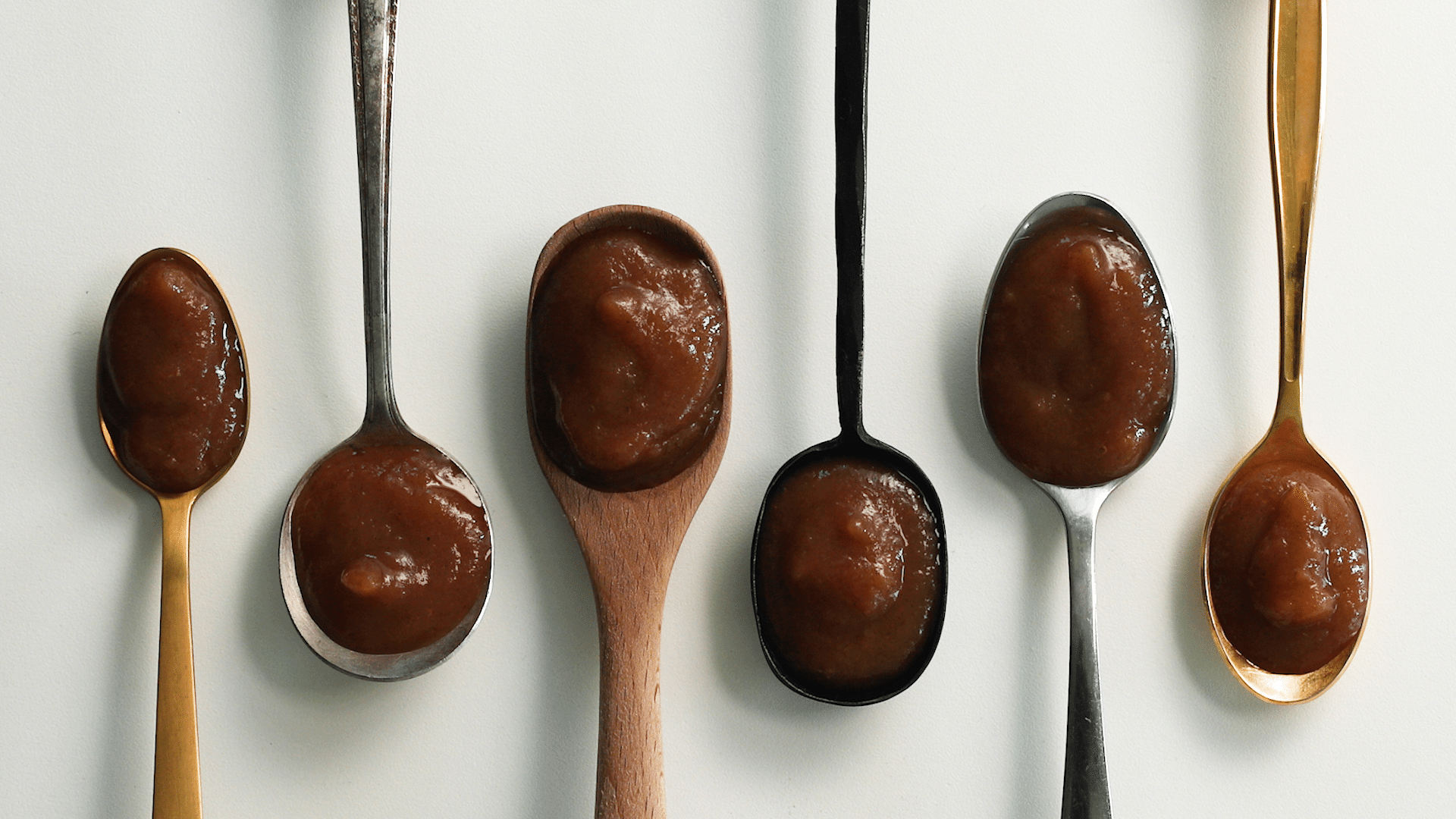 For the uninitiated, apple butter doesn't have anything to do with dairy-milk butter. It's essentially apples cooked down with water or apple cider, and sometimes a touch of lemon juice, until the fruit breaks down and the sugars become concentrated. We like to think of it as applesauce-deluxe. Often used as a spread for baked goods, there are so many delicious uses for apple butter, including:
Using it as an ingredient in cakes and muffins.
Spooning it over vanilla yogurt or ice cream.
Mixing it into a marinade for pork chops or chicken.
Using it as a topping for waffles and pancakes.
Serving as a condiment in place of apple sauce with potato pancakes.
Using it as an accompaniment on a cheese and charcuterie plate.
Shaking it up with bourbon and apple cider to make a cocktail.
Spreading it on sandwiches, especially grilled cheese.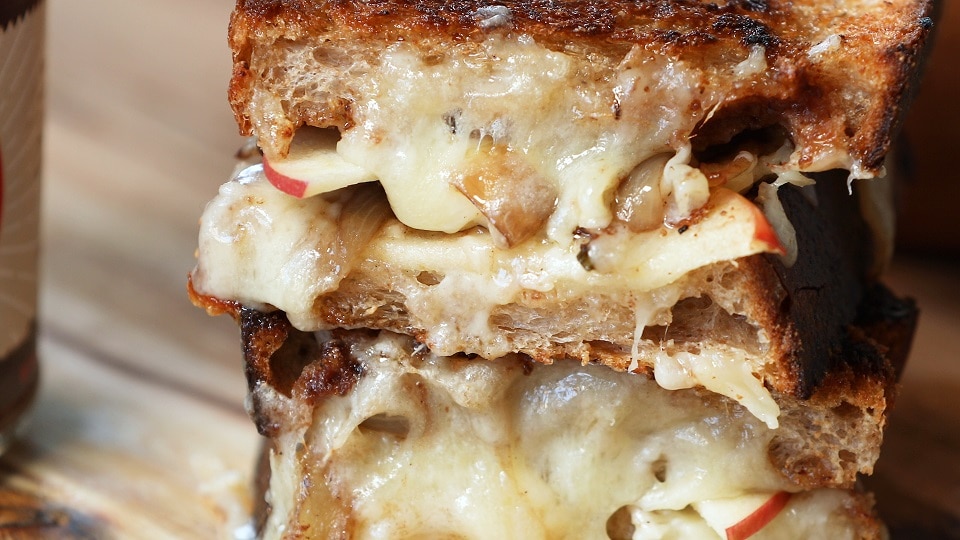 Here's another awesome thing about apple butter: It's so easy to make. The old-fashioned method calls for a vat of apples to be simmering away for hours on the stove, but we prefer to use a slow cooker to coax all the flavors from the apples with no mess or fuss. Honestly, it couldn't be simpler: Throw a mix of sweet and tart apples into the slow cooker with some cider, a touch of brown sugar and spices, and let it cook down for 6 hours.
Find our full recipe here. If you'd rather buy apple butter than make it at home, there are so many local places where you can find it! Most pick-your-own orchards with farm markets make their own apple butter, and nearly any Amish food stall or stand will have it, as well. A few of our favs include:
Pennsylvania's OG apple butter producer is Bauman's, a family-owned and operated fruit butter company in Sassamansville, PA that's been around since 1892, when it was founded by John W. Bauman. Now in its third generation, Bauman's still makes its apple butter the old-fashioned way: in season, in small batches, with a centuries-old recipe that calls for five pounds of fresh apples to yield one pound of apple butter. There are a few different variations, including Bauman's Apple Butter with sugar and without sugar, and with or without sassafras and spice. You can find it in Bauman's shop, which is open August through December, or in markets throughout the region.
When did you first discover apple butter? Is it part of your family's traditional foods, or did you find out about it as an adult? What's your favorite way to enjoy it? Who makes the best you've ever had? Chime in the conversation about this PA food icon in the comments here, or on the PA Eats Facebook page!
Apple photo:

Mary Bigham

All other photos:

Dish Works