We get it: Pickled eggs might not sound like the most exciting snack — perhaps a bit old-fashioned — but, in a weird way, what could be more au courant? Fermentation is all the rage in both professional and home kitchens, with products like kimchi, kefir and kombucha becoming mainstream household names. And of course, eggs never go out of style, especially when they're sourced fresh and locally.
Pickled eggs originated as a way to preserve eggs, and while we may not need that functionality anymore, they have remained on our table, like most pickles, because they are delicious!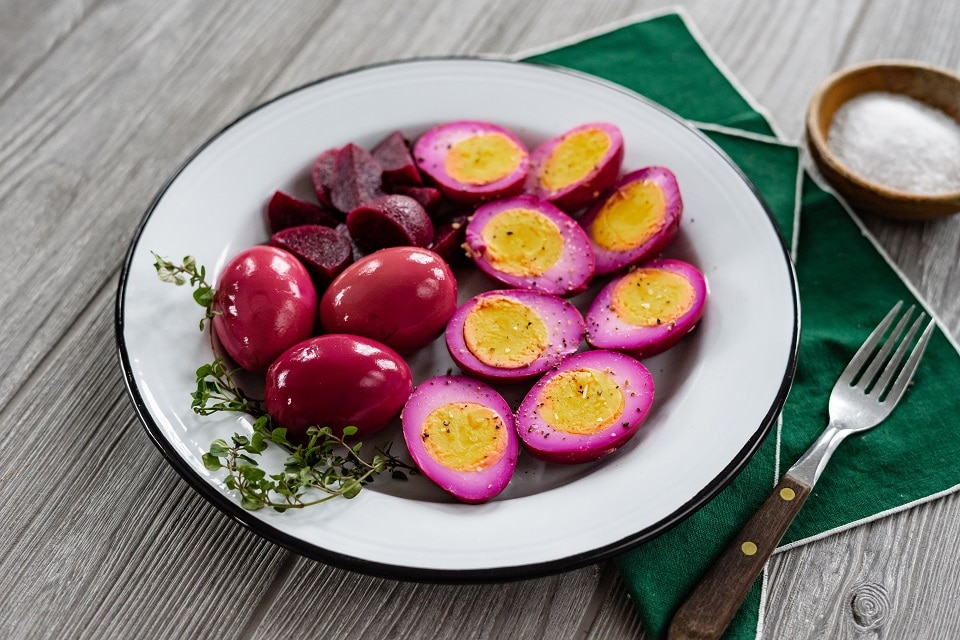 When pickled eggs are made with beets, a true Pennsylvania Dutch specialty, they turn the most captivating shade of magenta, perfect for garnishing a cheese plate, grain bowl or an expertly composed salad. So, forget that one time you saw a dusty jar of pickled eggs on the back counter of a dive bar (we won't lie — we'd probably eat one with a beer), and consider pickled eggs as a modern snack.
We've been seeing pickled eggs on more bar and restaurant menus, and we're happy about that. There is something about the brine-y, tangy, pickle taste married to hard-boiled eggs that makes it great drinking food. Now, making deviled eggs out of pickled eggs? That's some next-level snack prowess.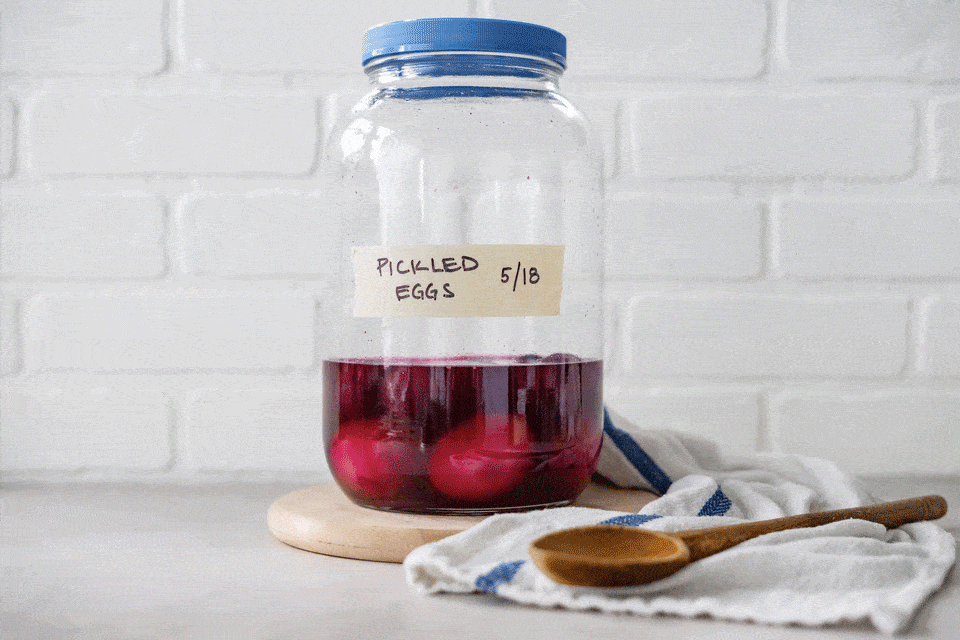 As with many regional specialties, there are many PA families who pass their treasured pickled egg recipes from one generation to the next, often accompanied by friendly-but-also-serious intra-family rivalries for whose eggs reign supreme.
We were lucky enough to have shared with us a family recipe for pickled eggs straight from the recipe box of the Ashenfelder family of Williamsport, PA. This recipe includes the juice of canned beets and apple cider vinegar, though other variations call for fresh beets, distilled white vinegar, varying levels of salt, onions, cinnamon sticks and other ingredients.
They really aren't hard to make at all — if you have a big glass jar, know how to boil eggs, and have a bottle of vinegar in the pantry, you're basically in business! So, we encourage you to play around with different ingredients and flavors until you find the flavor profile that you prefer.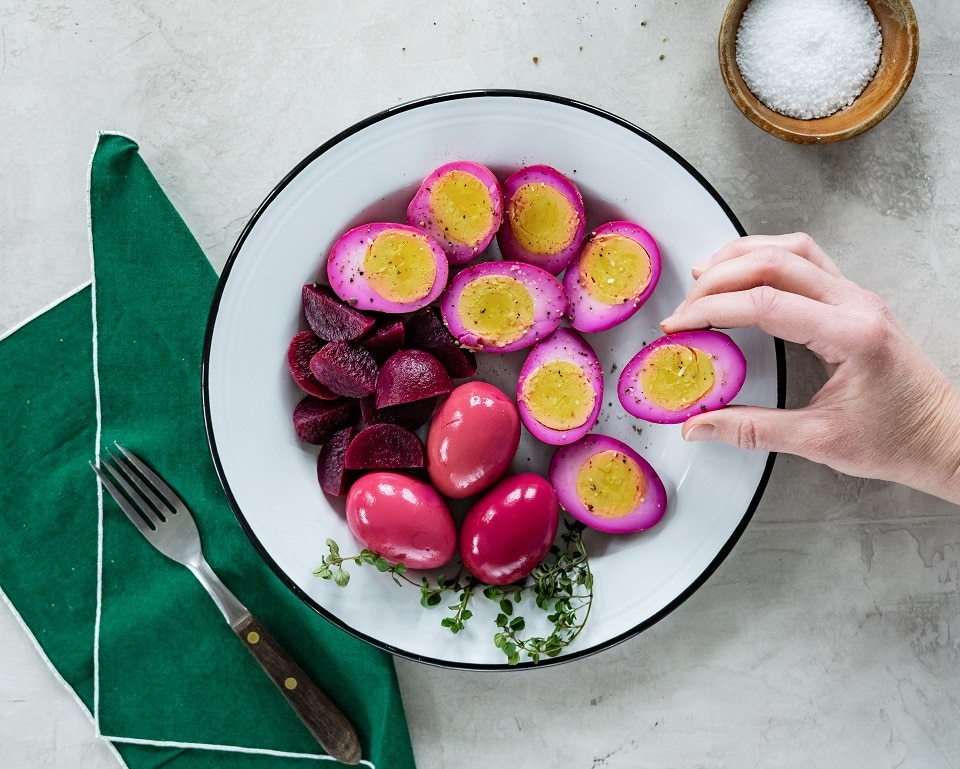 But if you're not the adventurous-in-the-kitchen type, you can also pick up pre-made pickled eggs from Sauder's, an egg farm based in Lititz, PA. Sauder's sells fresh eggs by the dozen, including cage-free and organic varieties, but it also makes two- and six-pack pouches of hard-boiled eggs, including red beet, that are perfect and ready to go anytime the craving strikes. It also makes Buffalo-flavored hard-boiled eggs, which are just as strangely appealing as they sound.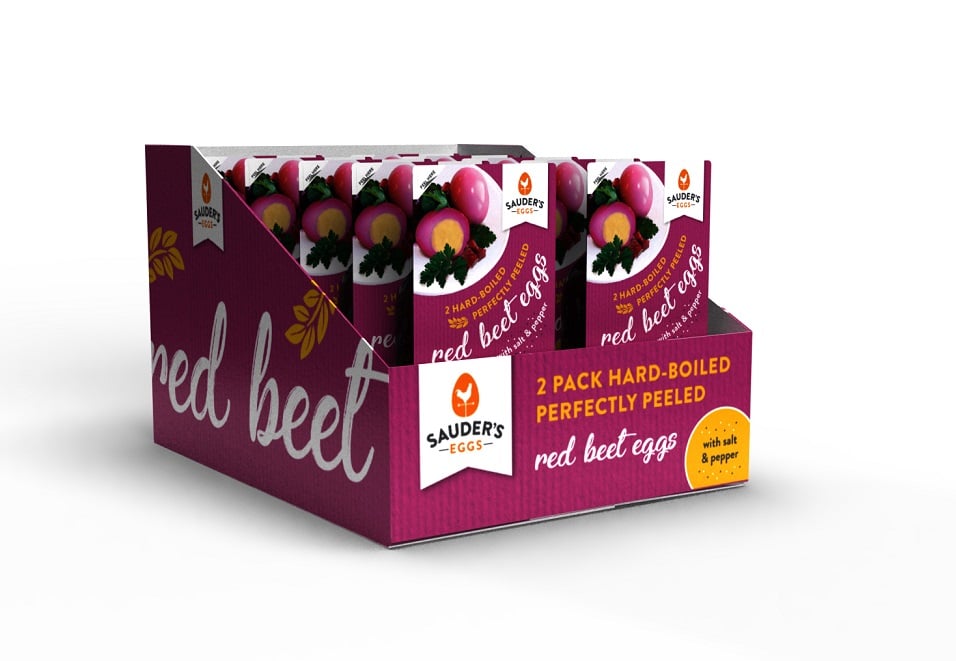 Does your family have a pickled egg recipe or squabble about which relative's are tastiest? Have you ever tried to make your own pickled eggs, or is there a bar or cafe in your town that makes the best ones? Let us know how you make and enjoy this classic PA food icon!
Feature photo and GIF:

Dish Works

Sauder's eggs photo:

Sauder's