There is a common thread that we've noticed during our conversations with the chefs, farmers, brewers, bakers and other culinary artisans all across Pennsylvania. Whether they're a brand new start up or carrying on a multi-generational family business, and no matter the medium — from clay to chamomile, pickles to pepperoni — these folks' raison d'être is finding connection with their communities. For Ryan Hummer, a career butcher, the medium is meat, and that connection feels more important than ever.
Ryan comes from a long line of grocers/butchers, and currently runs his own company, R.G. Hummer Meats & Cheese, with locations in the Broad Street Market and West Shore Farmers Market. His straightforward passion for local food is unmistakable! And his commitment to quality is a strong reminder that knowing your butcher (or farmer, baker, etc.) is really the best way to not only support your local economy, but to simply supply yourself with delicious, real foods.
Get to know Ryan Hummer, and how he's both carrying on his family business and making his own way in the Central Pennsylvania food-scape:
PA Eats: Your family has been involved with local food for a long time, right? How did that all get started?
Ryan Hummer: My grandpa, Glen Hummer, started the business in 1957. R.G. in my initials are Ryan Glen, I was named after him. He was from Harrisburg, and then moved to Elizabethtown. He opened The Market Basket, which was a little grocery store. He had a few locations, and he supported his family with that — five kids! My dad, my uncle, we're all part of the family business. My dad and uncle own Hummers Meats, Inc. My dad gave me the opportunity to buy the location in Harrisburg. I opened in Broad Street Market 19 years ago.

Were you a part of the family business from the time you were young?
I started working for my dad when I was a kid. I was 11 years old making sausage. My dad purchased the location in Mount Joy, it was our main store. We'd make and distribute out of there. Later, I also had a butcher business for about 12 years, and I built a shop next to my dad's. We did all big game animals: moose, bear, deer, caribou, beef, hogs, anything really. If it was meat, we could do it. I could butcher 500 to 700 animals in just a few months, during the nights and weekends, while I still worked for my family's business full-time.
Why did you stop doing the big game processing? That seems like a great business for a hunting state like PA.
I was always able to harvest my own animals, that's what originally drove me to get in the business. The business is typically known for people not taking care of their meat, and I knew I could make it right and make every kind of meat taste good. That's how my shop got so busy. People aren't used to a real meat guy doing wild game! But I'm an outdoorsman at heart. When you're doing everyone else's stuff, it doesn't allow you to be that guy anymore.

Plus when my son turned 10, I could start taking him to hunt as a youth. So I made the decision that work will always be there. That phase of my life is over, and now I just do the markets and break beef and stuff as people order it. We do a lot of local beef, local hogs, local poultry. We buy a lot of local cheeses and we make a lot of our own salads, our own ham loaves, special recipes for custom wood-smoked bacon and hams, that's a staple of our business. It's a lot of Lancaster country food that we distribute around here.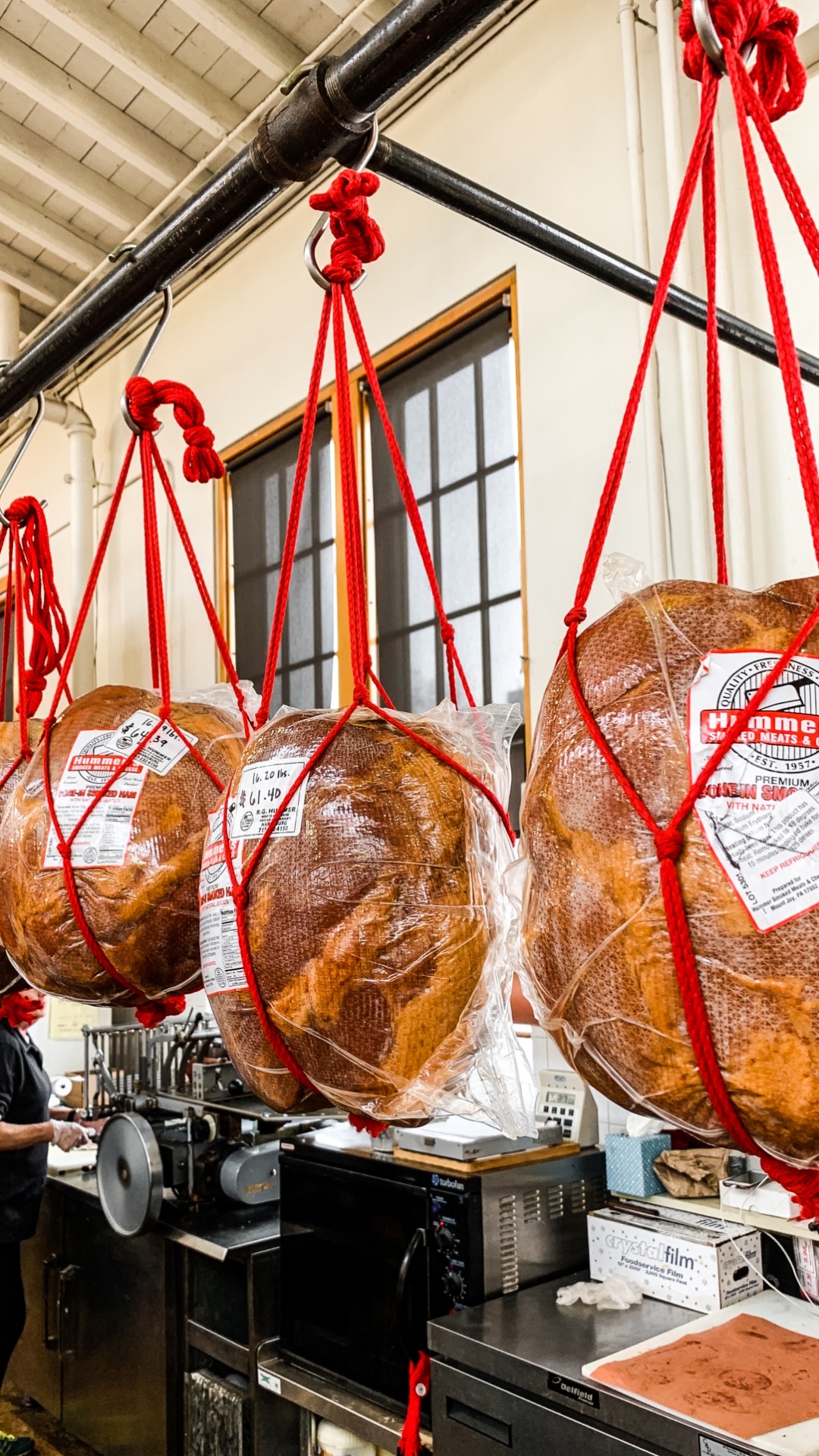 Did you always know that you'd follow in your family's footsteps? Did you ever want to break away and try something different?
When I was a kid every Monday over the summer, and every Saturday, we went to market. We didn't do babysitters. There are different phases, when you work with your family your whole life. I didn't really realize that I was going to be in the business until I was 17 … which is young. But I was the only brother who stayed in it, my other brothers do other things. But I had the opportunity to purchase a portion of Hummers. The businesses are separate, but we're still family.
What's it been like to work in the same regions of Pennsylvania selling food for so long? Have you watched peoples' habits change or evolve?
In different areas around the counties, we sell different products. Amish country and Harrisburg are different. People eat different things in different parts of PA! It's surprising, but we've seen it. The only reason I know is because we're in four different areas. Now in the West Shore area, people eat different cuts of meat than people in the city.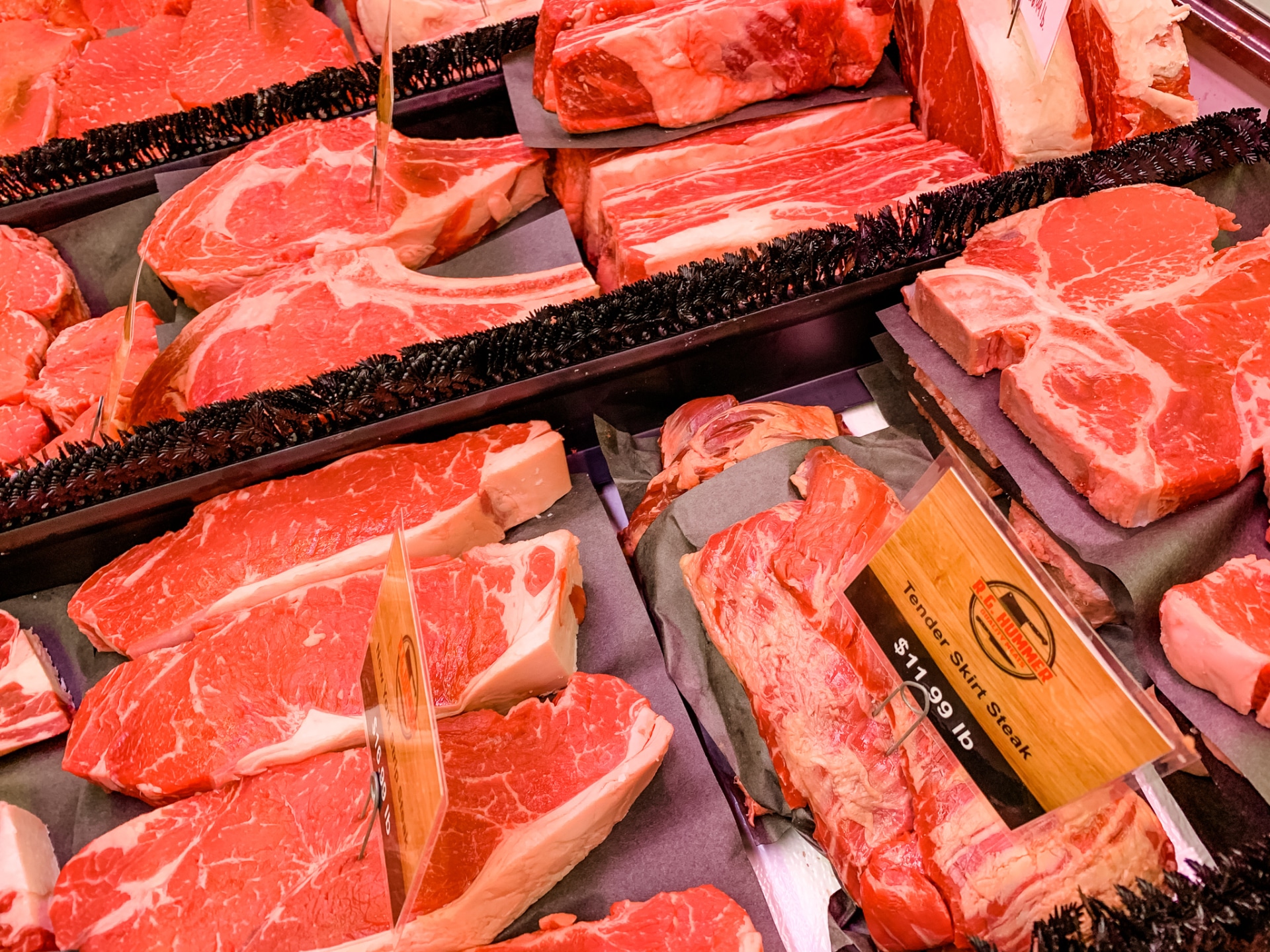 When I was a young guy in the business, I'm talking like 15 years ago, people were just worried about cheap meat. They didn't care what they were eating, as long as it was cheap. Then five or eight years ago, people started learning about their meats. Huge factories have these recalls and people find out that these factories gas their meats and sell meat weeks after it's been packaged. For our burgers, we actually grind the chucks or rounds of the beef. You get real meat, it doesn't come out of a tube, it's from animals that are locally raised, killed in good conditions and taken care of their whole lives before that point. Cooking shows helped people to understand food. People are just appreciating quality foods more and more. It's great for business! It could change tomorrow, but I've always been able to adapt and overcome, that's just kind of my spirit.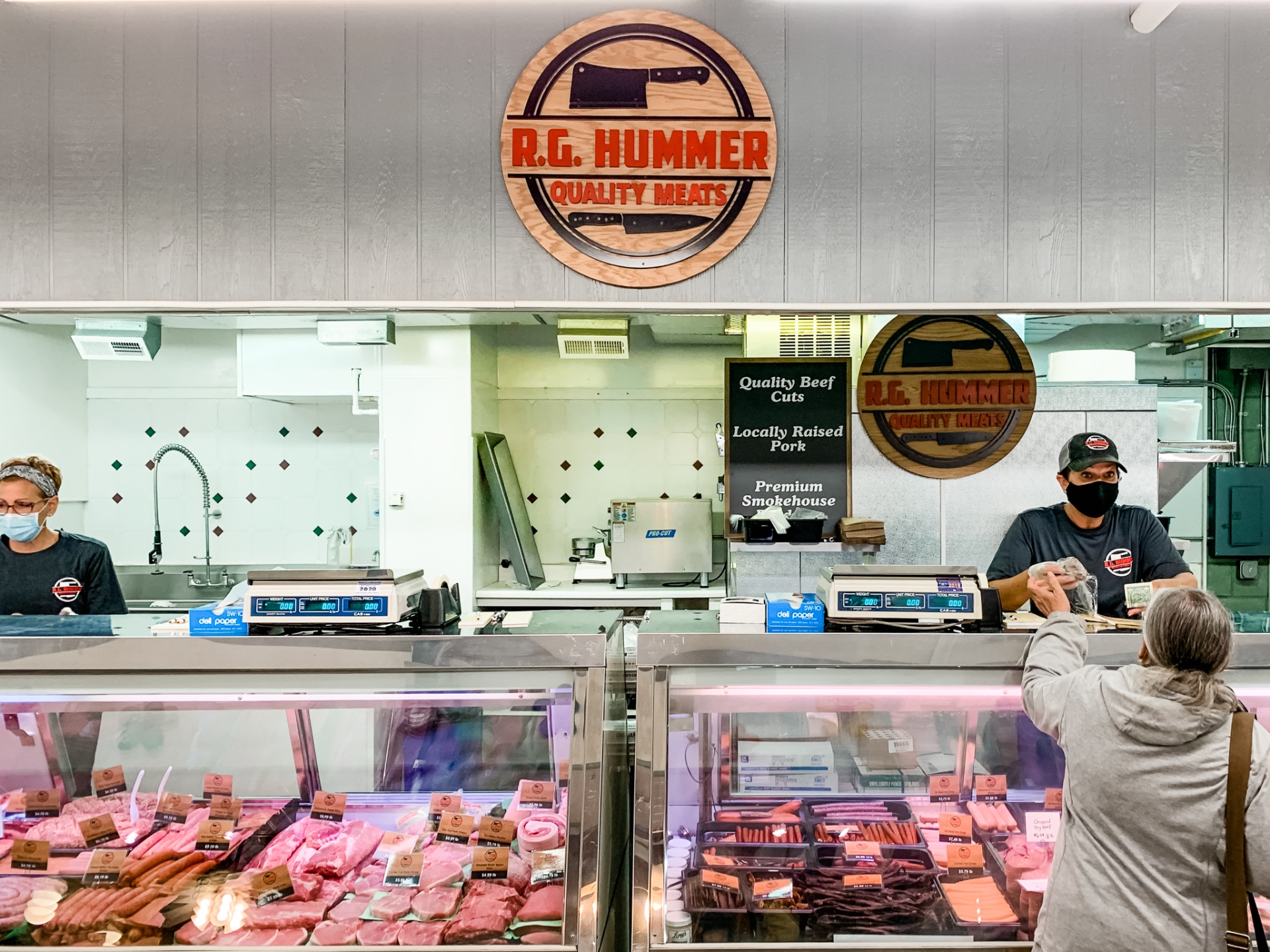 A local butcher is such a cornerstone of a local food community. How do you see your place in that system?
Harrisburg is where my heart is, I built everything there. I started there at 18, 19 and I spent my whole life building my business there in the city. Some people say it's a food desert in Harrisburg, but it's not with the Broad Street Market. There's so much fresh, good food there. And everyone is so loyal to me, they watched me grow up and watch my kids be born. It's such a nice business to be a part of.

It's hard for me to explain myself, but my meat case shows me. I'm so particular about how it looks. I try to set up a beautiful meat case every week for 20 years. I really care what people eat and how they do it and I want them to eat good every time. I appreciate good meat. It's such a necessity, you know, there are so many people who don't know where food comes from. I grew up on farms, milked cows, was on the fields. If we don't have farms, we don't have any food.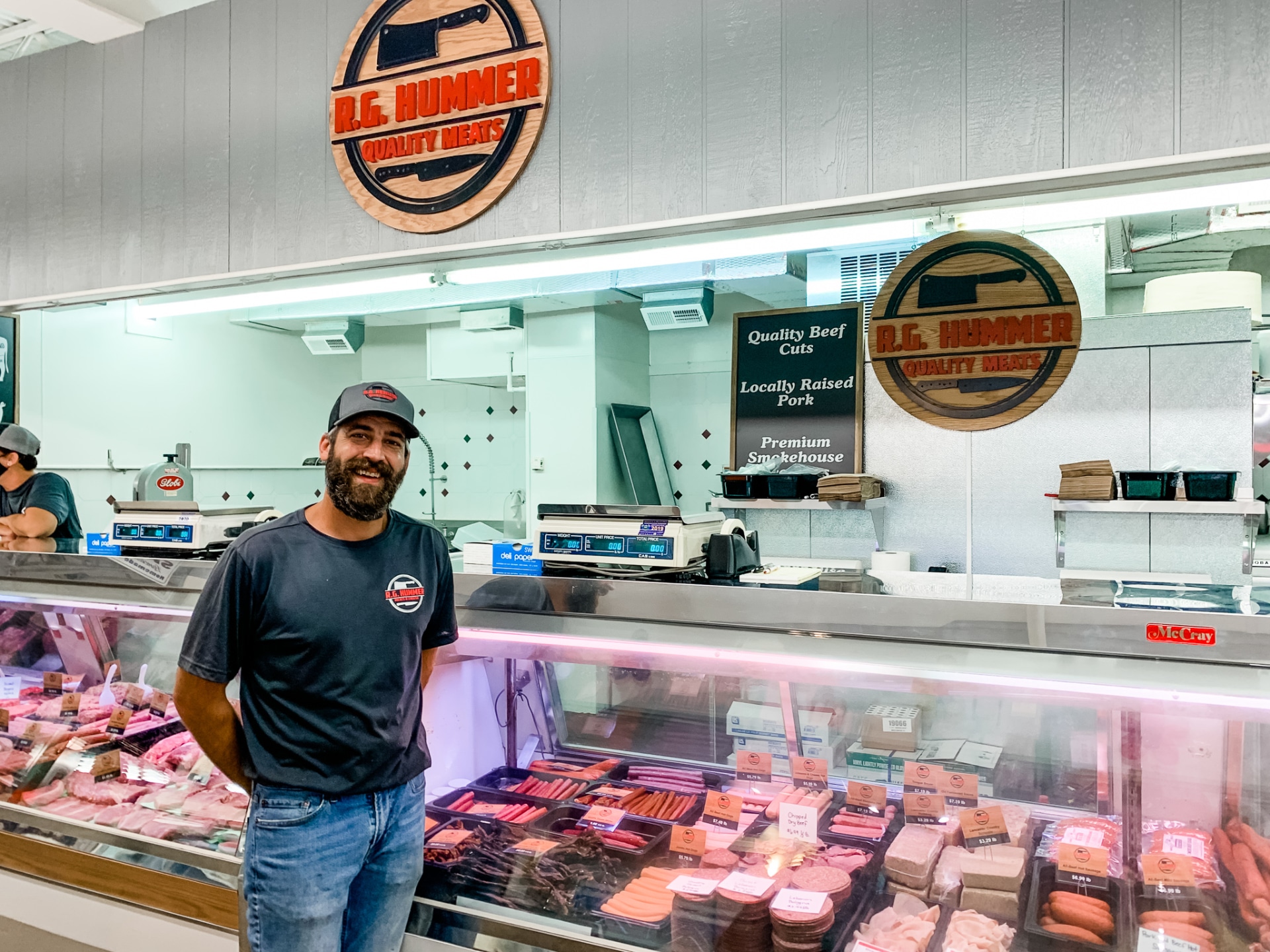 It seems like the supply chain issues during the pandemic really showed people that truth so much more clearly. How did R.G. Hummer Meats fare through 2020?
It was crazy, trying to supply people with meat through that. It was just crazy to see how the demand of stuff goes … I don't know if I'd call it panic, but yeah, people were kind of panic-buying. The pricing went through the roof, countrywide. If farmers are killing 100 beef a week and for two weeks you can't do that, those 100 beef are still stacked up, then they're behind on those to keep up on demand. It threw shortfall on the meat and other industries. We seemed to navigate through that. One big thing for me through the pandemic was that I had the edge because I was buying whole local beef, whole animals. We'd break them down and butcher them as retail cuts.

Not every meat cutter can break down real animals. It takes knowledge and skill to break an animal down and yield it out for the customer. Butchery is almost like an art to me. It's special, and it takes skill and time and you need to learn it, it's not something you grab right off the bat. My parents also showed me how to run a good business.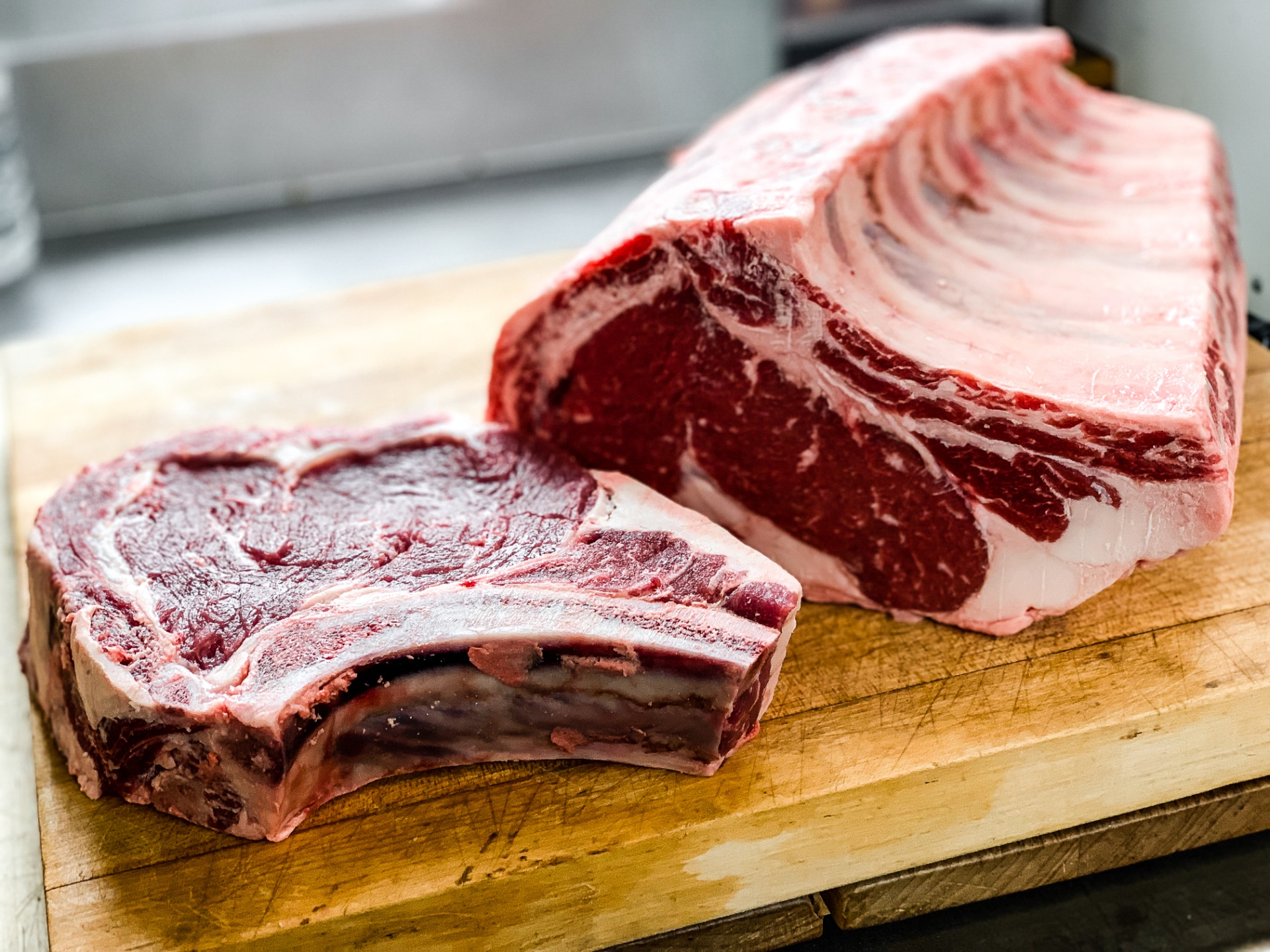 Can you explain a little more about butchery as an art?
When you can take a whole animal and break it down to where you don't waste anything, when it's local, fresh, fed right, the marble is right, it's super tender and juicy … that's success to me. To me, success is when someone gets a quality piece of pork or poultry, and come back and say it was so good. We go the extra mile. We cut, we hang, we age. My right hand man is a professional butcher, and he's been working in this industry his whole life. There are limited people who really do it anymore.
Visit R.G. Hummer Meats & Cheese at one of their two locations to try Ryan's artfully crafted products, like custom smoked bacon, sea salt cured, dry-aged beef, hand-shredded chicken salad and homemade meatloaf. He also supplies a number of local restaurants, like Rubicon in Harrisburg, with dry-aged steaks. Follow along on Facebook for updates, special offers and more!
Find R.G. Hummer Meats at Broad Street Market at 1233 N. 3rd St. in Harrisburg; phone (717) 232-4150 and at the West Shore Farmers Market at 900 Market St. in Lemoyne; phone: (717) 278-7669.