Prime picnic season is upon us, and we could not be any more excited to get to our local parks for fresh-air adventures and outdoor snacking. We love the wholesome charm of a brimming picnic basket, packed with portable, handheld bites, hunks of cheese (is it even a picnic if cheese isn't involved?) and an adult libation or two.
This year, as you revisit your favorite shady picnic spots — whether that's atop a mountain or just in your own backyard — we encourage you to load up your basket with locally sourced goodies. Everything you could want for a casual meal enjoyed al fresco can be found right here in Pennsylvania; in fact, there are too many local treats to fit into even the biggest basket!
When you venture out on your next outing, here's how to pack the ultimate PA picnic basket: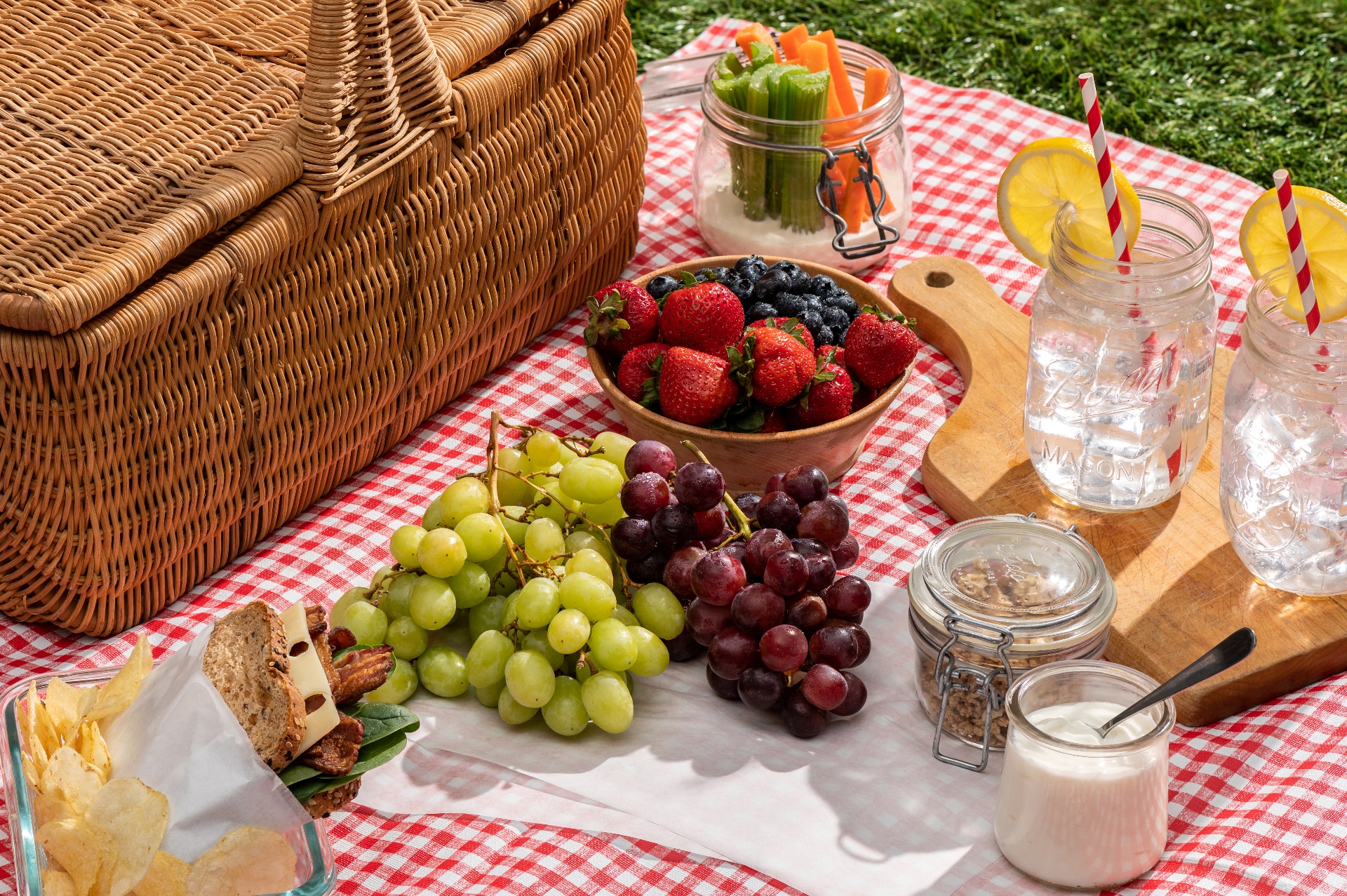 Sorry, but picnic tables are not actually our preferred way to picnic. For a proper experience, you need to find a spot, preferably under a big old tree, and have something to spread out on the ground below. Something light and easy to carry is key! We love the handmade and vintage quilts for this purpose, which are common to find in shops in and around Lancaster County. For a chillier or windy day, get cozy with a classic blanket from Woolrich, which is still headquartered in Woolrich, PA, in Clinton County.
For the main course, we find BLTs to be a prime picnic main dish. They pack well, aren't too messy and taste great at room temperature! To craft an epic local version of this classic sandwich, try bacon from Kunzler, turkey bacon from Godshall's, or make your own vegan bacon with Philly Tempeh. Slice up peak-season tomatoes (or hot house tomatoes if it's not mid-summer), tear off tender leaves of lettuce from Brogue Hydroponics, and pile it high on sourdough bread from a local bakery, like Mighty Bread Co. in Philly, Nord Bread in Doylestown or Ric's Bread or Allegro Hearth Bakery in Pittsburgh. If you're picnicking in your own backyard and thus don't have to travel far, consider a BLT lunch board, which lets everyone make their own custom sandwich.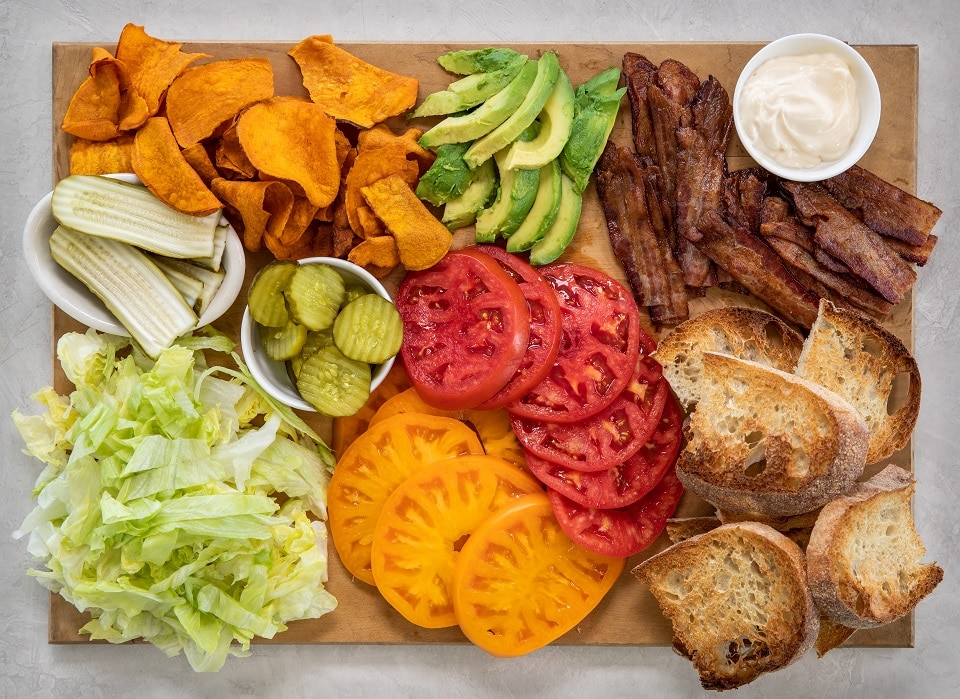 On the side, bring along some potato chips from one of the many PA-based snack brands and some local pickles from an artisan maker, like Fishtown Pickle Project in Philly, Dynamite Dill in Lancaster, or Pittsburgh Pickle Company.
As we already mentioned, cheese is a must for us as part of every picnic spread! One fun alternative to bringing a block or wedge of cheese are cheese curds, which come in lots of tasty flavors and don't require you to bring a knife along. September Farm in Honey Brook, Caputo Bros. Creamery in Spring Grove and Conebella Farm in Elverson are great places to find cheese curds made with local dairy. Bring along some artisan crackers from Rip Rap Baking in Mt. Pleasant Mills, charcuterie from Salty Pork Bits from Pittsburgh, and a jar of Meyer lemon lavender marmalade from Eat This Yum! from Erwinna.
Dessert is also essential for a picnic. It's best to avoid anything too complicated or messy; if you're feeling ambitious, a pie is a top-notch option (try Pie + Tart in Easton or Pies Galore in Manheim), but a few cookies or brownies from a local bakery wrapped up in a paper napkin is nothing to be mad at. For a less sugary or gluten-free option, dried fruit is a clever alternative to fresh; it's light as a feather, and won't get crushed or bruised in your basket. We love  the apple schnitz from Three Springs Fruit Farm in Aspers, dried cranberries and strawberries from Peter's Orchards in Gardners, and dried Asian pears from Subarashii Kudamono in Coopersburg.
If you're in the mood for a drink on your picnic, canned cocktails are convenient to tote along, and so many of the PA distilleries are now making them! Maggie's Farm Rum in Pittsburgh makes a few canned products, including a sublime canned daiquiri, and Boardroom Spirits in Lansdale offers canned Moscow Mules, which are refreshing and summery, made with real Brazilian Ginger infused vodka and ginger syrup.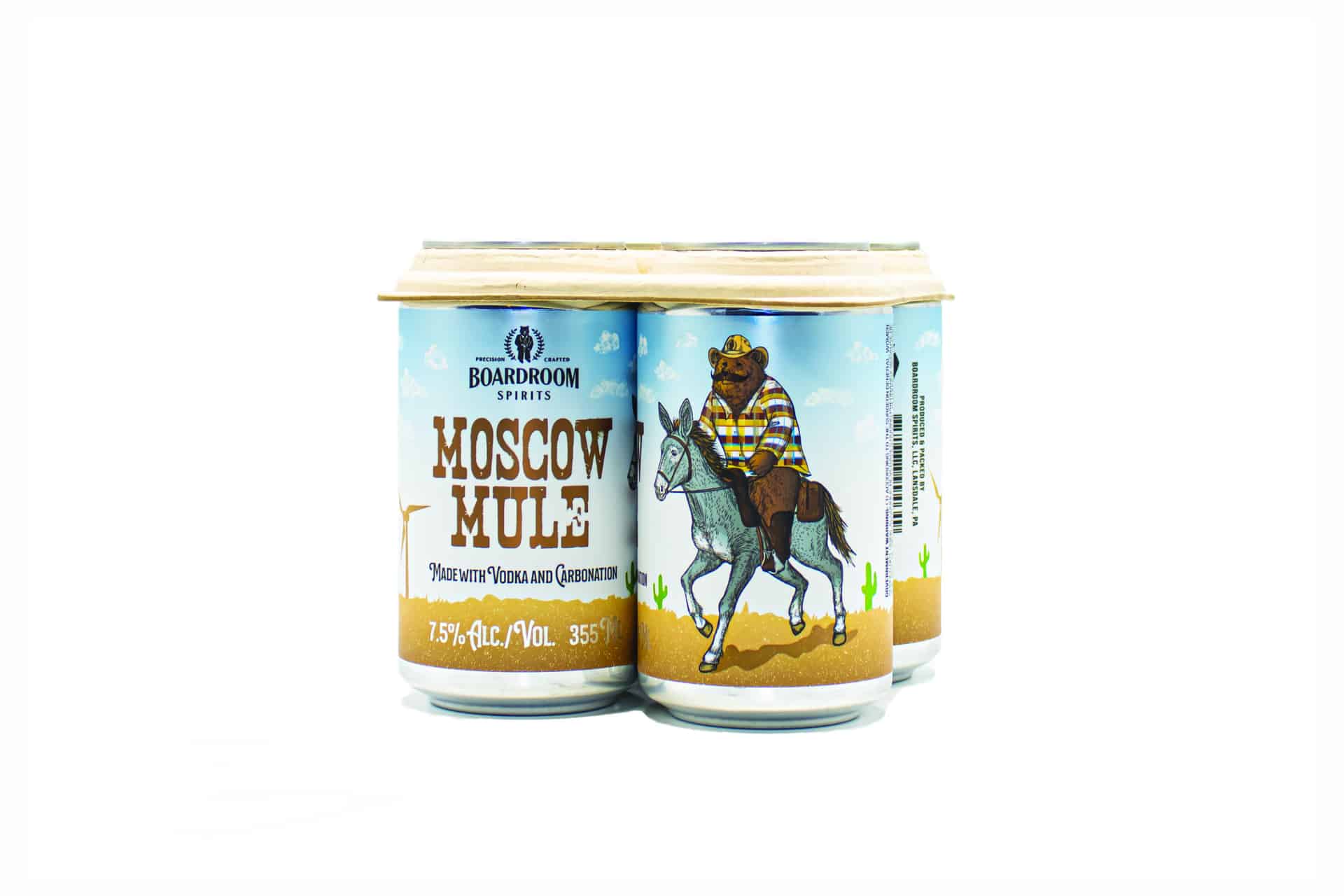 There you have it! Regardless of what you pack for your upcoming picnics, we hope you enjoy the great outdoors across PA and savor many delicious foods and beverages from the makers and brands in your own backyard.
Feature photo and BLT board photo:

Dish Works

Canned Moscow Mule photo:

Boardroom Spirits