Your table awaits! West Chester, Pennsylvania is rich with restaurants, but you don't have to be in-the-money to enjoy. There's something for every budget in this foodie-fabulous destination.
Here are our favorite spots for $25, $50 and $100 (approximate price for a two-top meal) in West Chester:
$25 and Under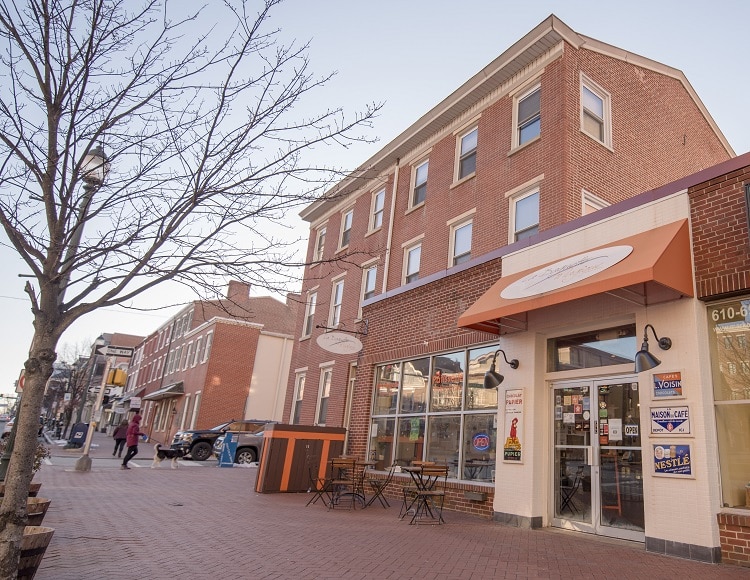 Who says you can't have viennoiseries — breakfast pastries — for brunch and lunch? We say you most certainly can, if you're headed to La Baguette Magique! Pain au chocolate, brioche, Danish, turnovers and more are truly magical with a homemade hot chocolate, La Colombe coffee, Les Jardins de Gaia teas or a Peloton cold brew. The Parisian shop is quaint and comfy — nibble alfresco in the nice weather. Closed Monday. 202 W. Market St., West Chester; (610) 620-4729. Special note: Closed for vacation through July 16.
Fill up for a song at Miss Winnie's, named in memory of Winnifred Johnston and her secret recipes! The choices are vast, but we love the char-broiled jumbo jerk chicken wings, slow-roasted pork shoulder in The Original jerk pork sammie, a big jerk chicken or jerk pork platter marinated in Winnie's special blend, the Naked burger that's spiced with jerk seasoning and char-broiled, and the sweet and savory plantain tarts for dessert. Closed Monday. 211 E Market St., West Chester;(484) 266-0508.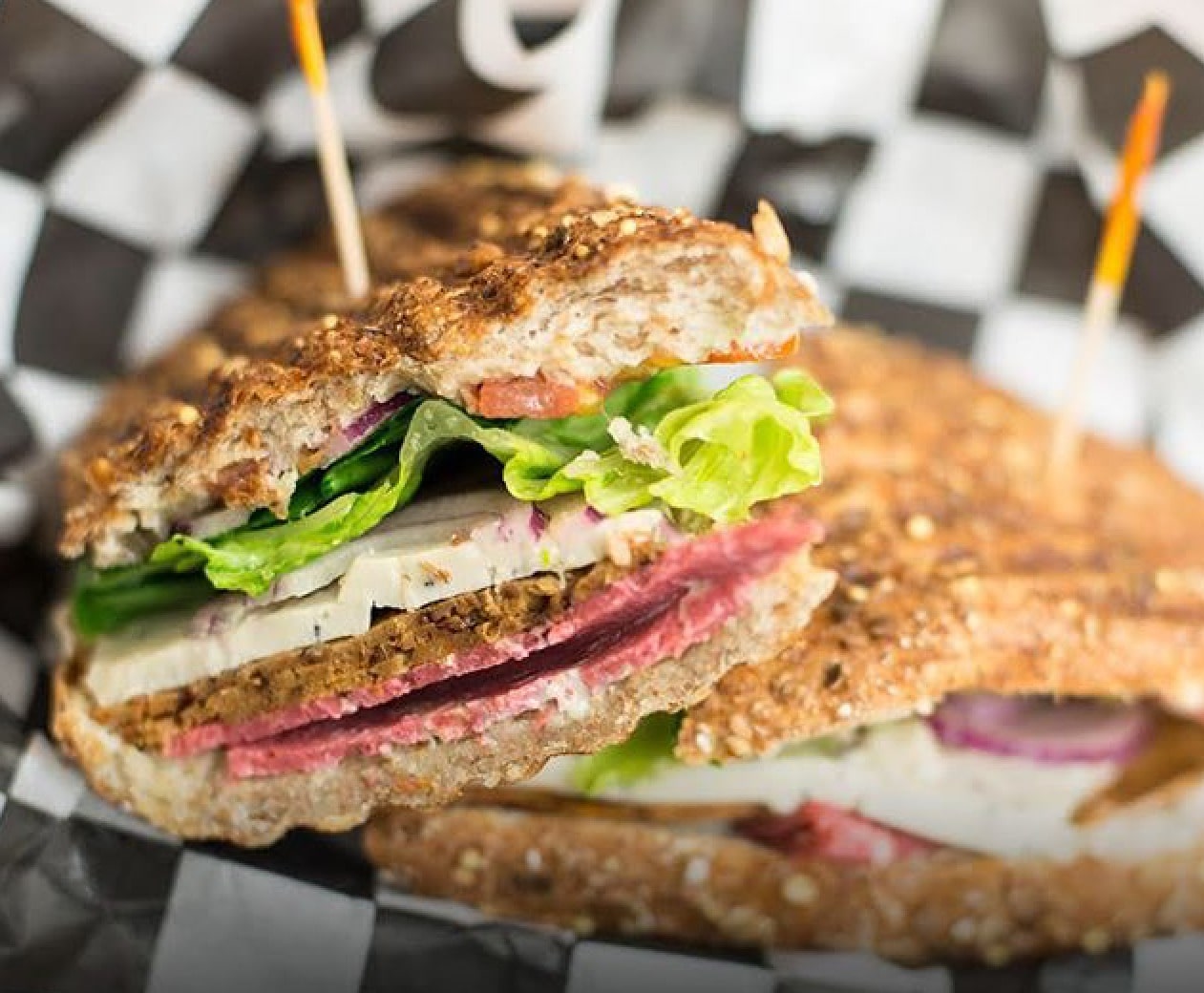 Looks like meat? It's most definitely NOT at Love Again Local! Witness the baked tofu and HUNGRY PLANET™ "sausage" topped with spinach, tomato and faux hollandaise sauce on an everything bagel. Who says vegan isn't filling? There's much to love for both the vegan and the curious carnivore among the 100-percent plant-based menu, including the BLT (with smoky coconut "bacon"), chickpea "tuna" salad, and the build-your-own sandwich with vegan "meats" and "cheeses." Don't miss the Love Chunk cookie and the teriyaki jerky strips. 18 S Church St., West Chester; 484-266-7381.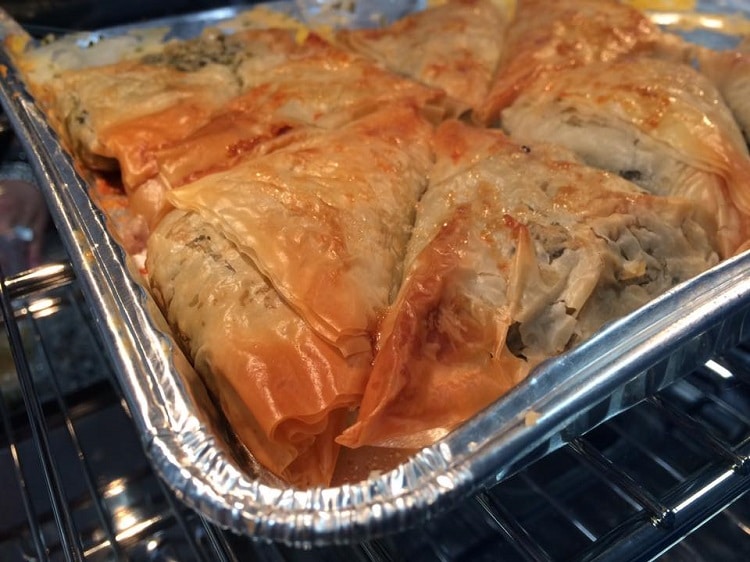 You'll be shouting "opa" after you clean your plate at Opa Opa Greek Restaurant. Grab an authentic gyro — choose marinated and roasted chicken, pork, lamb or beef right off the spit — and personalize with tzatziki or kaferi. It's served on a pita with tomatoes, onion and a side of seasoned fries. Or, dig into the Athenian slaw salad: red and green cabbage with carrots, roasted pepper and fresh herbs tossed in lemon vinaigrette. Share a frozen Greek yogurt for the perfect ending. That's just the start! There's something for everyone. Take-out options, delivery and catering available. 122 E. Gay St., West Chester; 610-696-4100.
Under $50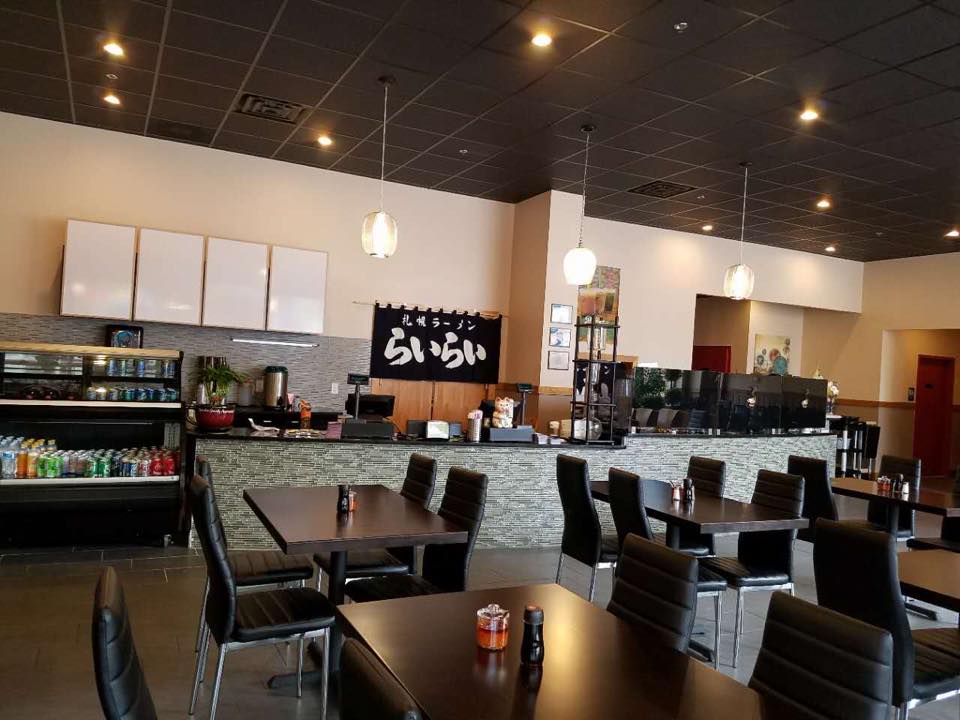 News flash: This isn't the ramen you ate in college. Rai Rai Ramen & Hawaiian BBQ's version is a big bowl of authentic goodness filled to the brim with your favorite protein, bean sprouts, bamboo, fish cake, broth and more. Choose a mini set and combo — the curry rice is amazing! Other winners: Specialty ramen (seafood, oxtail or butter corn) and spicy ramen. The menu also includes plate meals and Hawaiian-style barbecue, if ramen isn't your thing. Must try: The bubble drink (taro, lychee, mango, passion fruit and original). 124 E. Market St., West Chester; (610) 738-8808.
There's a mellow vibe at The Social, the perfect setting for Chef Dan Funk's take on New Orleans' Cajun. Ever have Cajun pirogues? They're sautéed in a spicy butter with red onion. Move on to pimento macaroni-and-cheese (with homemade pimento cheese!) baked with cavatappi and topped with spicy fried chicken thigh and smoked pork belly, or andouille meatloaf made by blending andouille sausage into prime ground beef and baking that with barbecue sauce and smoked bacon. Salads, sandwiches, burgers and fried chicken all get the same treatment. Try a Prohibition-era cocktail, too. Closed Monday. 117 E. Gay St., West Chester; (610) 738-3948.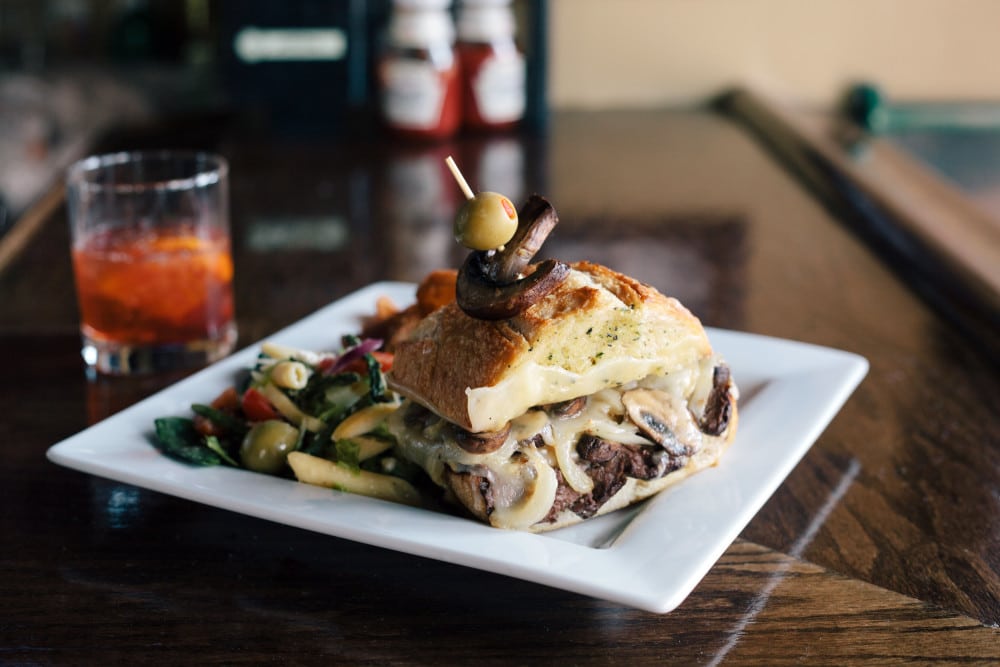 West Chester's go-to gastropub has built a rep for being the place to sip from a tight list of whiskey, tequila and spirit-infused cocktails. Pro tip: Check out the beer list, too. Then, make sure to explore the Don't Judge Me Burger, an impressive tower starting with an all-beef patty (or chicken or tempeh) plus cheddar cheese, avocado, fried egg, BBQ pulled pork, smoked paprika aioli and onion rings. Not your jam? Rams Head Bar & Grill's menu boasts creative salads, flatbread pizza, crispy fried deviled eggs, bourbon glazed ribs, beurre blanc salmon and much more. Save room and split the funnel cake fries with powdered sugar for dessert! 40 E. Market St., West Chester; (484) 631-0241.
We're heading a few minutes outside of downtown WC to this Delco stalwart's local outpost. It's worth it for the "upside down" pizza, a rectangular masterpiece with the sauce atop the gooey cheese. In the mood for more? Pica's Restaurant brings Italian specialities to the table, such as an antipasto with a pepper shooter, clams blanca, giant salads, manicotti, lasagne, eggplant Parmesan Bolognese, gnocchi, chicken cacciatore, seafood cioppino and more. Pro tip: Add the hearty meatballs! Check out affordable wines by the glass, too. Closed Monday. 1233 West Chester Pike, West Chester; (484) 983-3704.
Under $100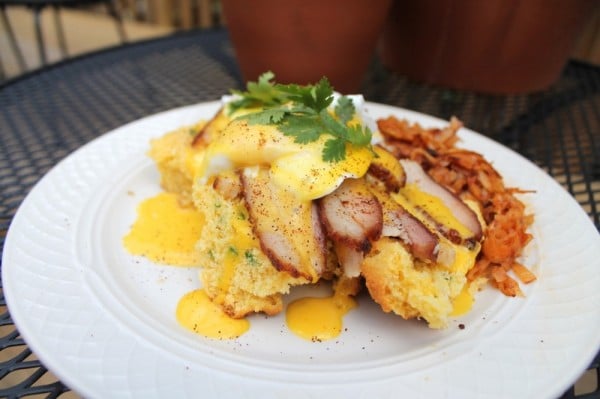 Indulge in dinner at a West Chester favorite! Roots Café attracts a crowd with its affordable menu and mission to support sustainable farming. It's also a comfy spot with a friendly, knowledgeable staff. The veggie sauté is a must-try; it's packed with seasonal vegetables, avocado, sweet potatoes and tofu. We never met a burrata we didn't like, and this one's accompanied by crispy potato and caramelized onion coulis. Dig into lobster ravioli dressed in a shrimp lejon cream sauce, plus grilled quail with sweet potato croquette and caramelized onion veloute. Wash it all down with the seasonal sangria or a signature cocktail, and don't forget to ask about the day's dessert. Closed Monday. 133 E Gay St., West Chester (610) 455-0100.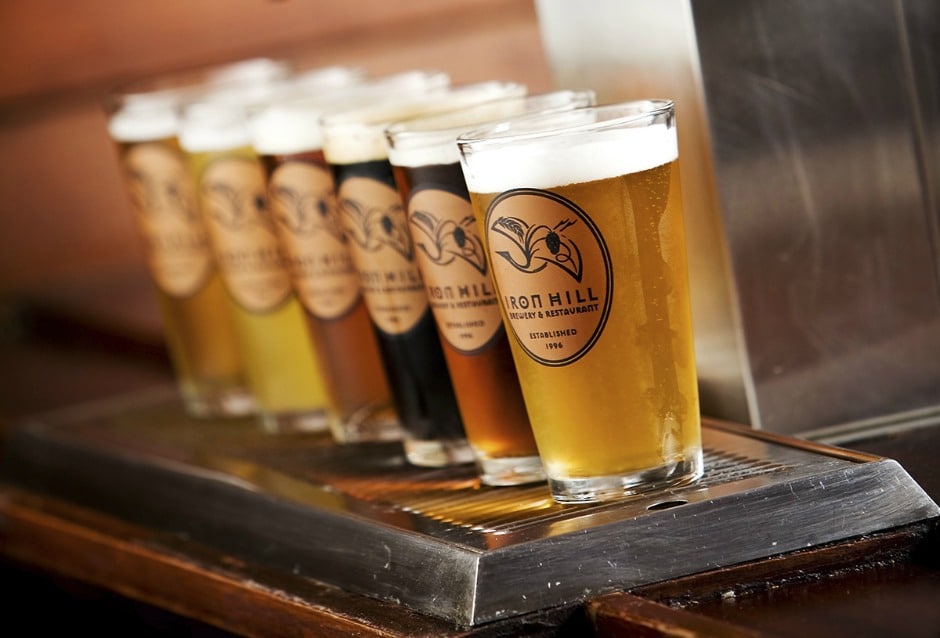 "Craft kitchen. Scratch brewery." That's the motto, and Iron Hill Brewery & Restaurant is serious about both. The extensive menu spans appetizers, shared plates, soups, starter salads, big salads, burgers, sandwiches, hearth-baked pizzas, brewhouse entrees, calorie-conscious selections and desserts plus a kids menu and "gluten allergen friendly" menus for kids and adults. Consider the house-made soft pretzel sticks seasoned with malted barley everything spice served with the very dippable Red Lager cheese sauce and Ore House IPA mustard; the brewski burger with all the usual fixings plus mushrooms and a sunny-side-up egg add-on; and the Moroccan salmon with smashed Yukon gold potatoes, red onion jam, broccoli and scallion sauce. Oh, and the beer? You can't go wrong with a signature beer, such as the crisp, clean Iron Hill light lager, but keep an eye on the tap list to see what's new. 3 W. Gay St.,West Chester; ( 610) 738-9600.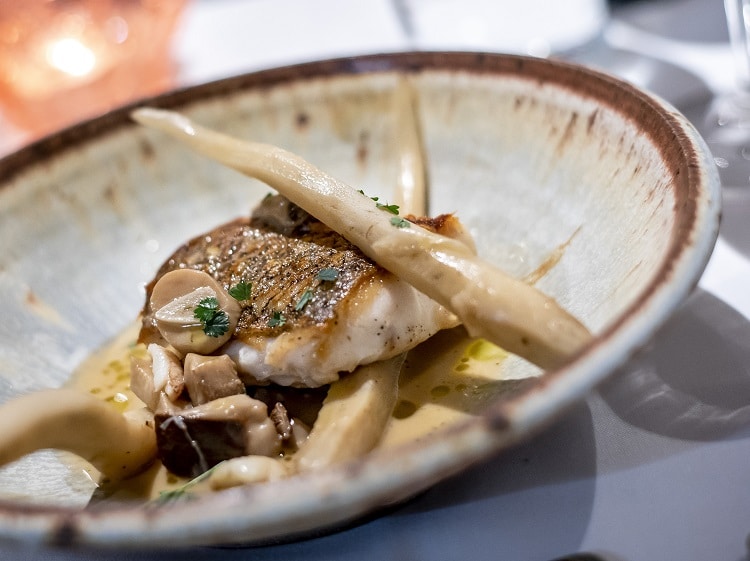 The chef's whim and what's available locally dictate Andiario's menu, and it's well worth the mystery. Chef/Owner Anthony Andario's network of responsible farmers, craftsmen and purveyors fill the kitchen with honest ingredients that he transforms into stellar dishes. For entrees, you might find Campo Rosso Farm bitter greens, Birchrun Hills Farm blue cheese, black walnuts in a creamy sherry vinaigrette, hand-shaped cavatelli with Pasture Song Farm pork sausage and broccolini, or Pocono trout with foraging from the forest floor. The corkage fee is just $10 per table at this charming and inviting BYOB. Closed Sunday and Monday. 106 W. Gay St., West Chester; 484.887.0919.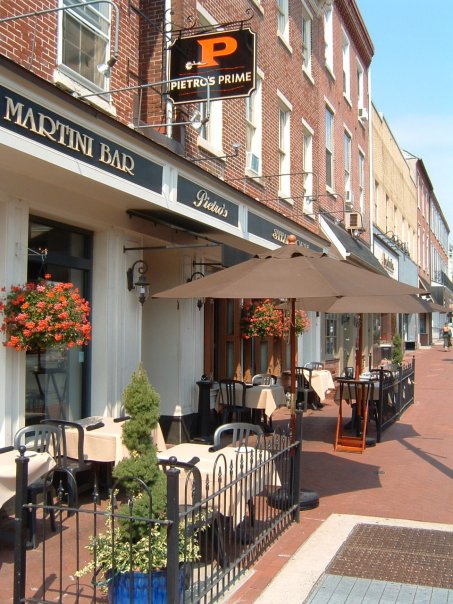 Sometimes you want a serious steak. Pietro's Prime's got you. Its menu boasts Pureland Premium Black Angus™ Beef — 'nuff said. And, you can impress a friend with a memorable lunch in the under $100 price range. Start with Pietro's award-winning crab cake app (they'd tell us the secret ingredients, but then they'd have to kill us) and Pietro's popular mushroom soup, plus house wine. Then choose the New York strip and the filet mignon. Wrap it up by splitting a dessert — your server will show you the tempting options. 125 W. Market St., West Chester;(484) 760-6100.
Where are your fave spots in and around the borough for a night out? Let us know in the comments!
Love Again Local photo:

Adam Peterson

Rai Rai Ramen photo:

Rai Rai Ramen and Hawaiian BBQ

Rams Head photo:

Tami Seymour

Roots Cafe photo:

Mary Bigham

Iron Hill beers photo:

Iron Hill Brewery

Feature, La Baguette Magique, Opa Opa and Andiario photos:

Ed Williams

Pietro's Prime photo:

Pietro's Prime