We're betting you roast a whole turkey just once, or maybe twice, a year. For such a special-occasion meal, why settle for an anonymous bird from the deep freezer of a corporate supermarket?
While it might cost a good bit extra, opting for a heritage breed, pastured turkey, hatched and raised on a local farm, is worth every single penny. When prepared properly, of course, the meat is light years more tender and flavorful than the freakishly jumbo-sized, pale turkeys raised in unfortunate conditions on massive factory farms. Plus, you can feel good about supporting the families who are raising and growing food in your very own community in Pennsylvania!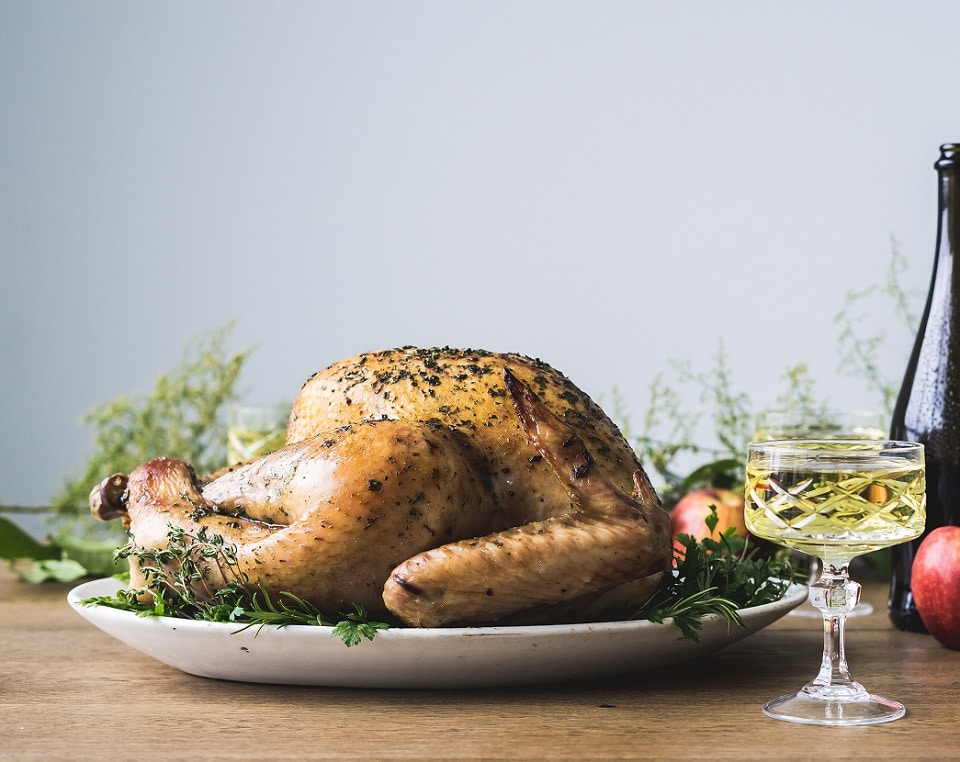 Here are five heritage turkey farms in Pennsylvania to know (and to order from) this holiday season:
Tucked into a rural nook of the Main Line, Canter Hill Farm raises farm-pastured chicken, duck, guinea hen, lamb, pork and turkey. Its turkeys, which are hatched and raised on site, are of the Naragansett and Bourban Red varieties, as well as a few cross breeds of the two. Canter Hill Farm's turkeys are allowed to wander the property and the forest, which sounds like a pretty swell setup. Canter Hill's products can be found at various farmers markets in the Greater Philadelphia area. But, for Thanksgiving whole heritage (or conventional) turkey orders, you must pre-order online; pick-ups are available the week of Thanksgiving at a number of local sites.
What's the difference between heritage and conventional turkeys, you ask? According to Canter Hill, "Heritage turkeys have more dark meat and will have a redder color, even when fully cooked. They grow more slowly, with a typical hen reaching a processed weight of 14–18 pounds, and toms at 16–22 pounds. Conventional birds will have a greater amount of breast meat and tend to be 'juicier,' although we believe Heritage birds are more flavorful. Conventional birds reach much larger weights, 18–28 pounds for hens, and up to 40 pounds for toms." Take your pick, but rest assured that either type will be delicious! 2138 Valley Hill Rd., Malvern; (610) 827-1594.
This independent, second-generation family farm in Bucks County has been sustainably and humanely raising turkeys since 1988. Chicks are given a comfortable, stress-free home in Howe's barns, fed a healthy diet and, when the time comes, are harvested with respect and dignity. These birds are very popular at Thanksgiving time, and pre-orders are now open. Choose from a wide range of sizes, from 4-pound turkey breasts to 30+-pound birds; if your family likes a smaller bird, those are available, too, which is often not the case at grocery stores. To reserve a turkey, a $20 deposit is due, with the remainder to be paid at pick-up, which are taking place Monday, Nov. 20 through Wednesday, Nov. 22, at Howe Turkey Farm. 152 Culbertson Run Rd., Downingtown; (610) 384-5508.
Jaindl Farm, the largest independent agricultural operation in the Lehigh Valley, is a 12,000-acre family-owned and operated farm that's been raising high-quality turkeys for 75 years. Jaindl Farm breeds, hatches, grows, processes and markets its own unique breed — 75,000 per year, to be exact! The organic, antibiotic-free, free-range birds (fed grains that are milled at Jaindl's own feed mill) are raised just a mile from its processing plant. It also adheres to some of the highest levels of animal welfare and safety standards, with an Animal Welfare Audit score of 100. Its holiday turkeys, in multiple types and sizes, are available now for pre-order, with the options of delivery or pick-up at Jaindl's store in Orefield.
Fun fact: For 50 years, Jaindl has been chosen by the National Turkey Federation to provide the turkeys for holiday meals at The White House! 3150 Coffeetown Rd., Orefield; (610) 395-3333.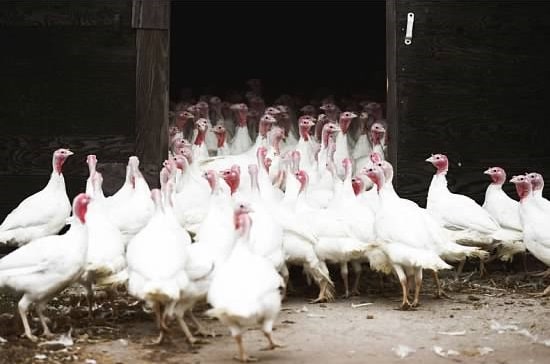 This third-generation family farm in the Lewiston Valley has been raising turkeys since 1939. When the younger generation took over in the mid-1990s, they decided to experiment with feeding turkeys an all-vegetarian diet of corn, soybeans, vitamins and minerals, without the use of any antibiotics. After trying these methods, they found success on their third flock and have been following this all-natural approach ever since. This yields supremely flavorful birds, and Koch's now raises a number of varieties of turkey, including a free-range Heirloom Bronze turkey, which is a very old strain of Orlopp Bronze, featuring great taste, less fat and superior meat yields. Koch's also raises organic turkeys, raised with a GMO-free diet, certified by Pennsylvania Organic Certifiers.
In 2010, Koch's became the first turkey producer to be Certified Humane with over 800,000 turkeys raised annually, and in 2011, the farm was approved by the Global Animal Partnership. Koch's turkeys are given twice the amount of space in the turkey barns as is required by normal commercial growing practices. So, not only is flavor and quality of the utmost importance to Koch's, but the welfare of its turkeys is, as well. 416 Valley Rd., Tamaqua; (800) 247-7300.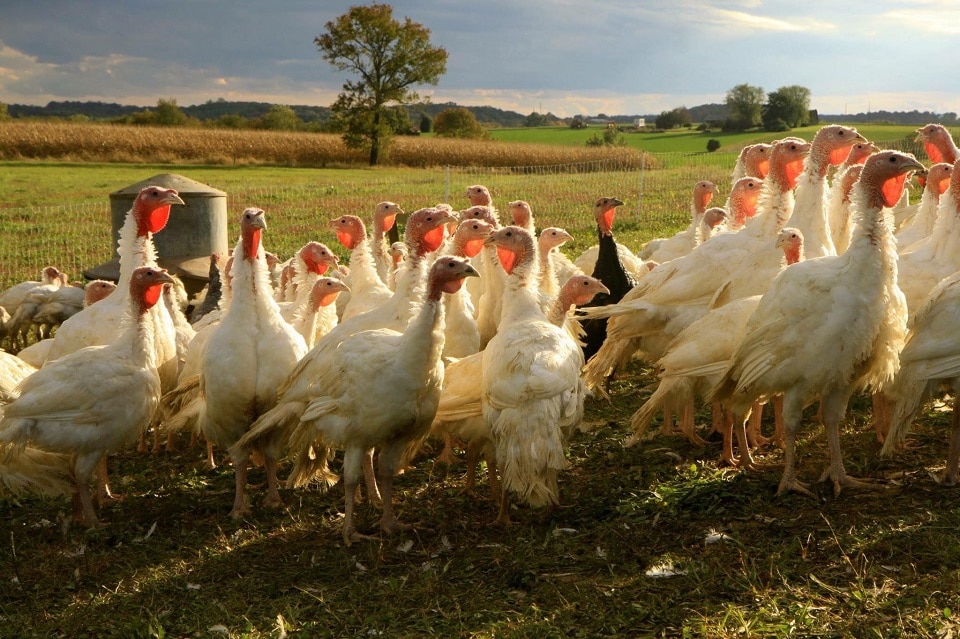 This 85-acre farm in Southern Lancaster County is committed to raising all-natural, grass-fed poultry, beef, lambs and hogs. Instead of being cooped up in cages, Lindenhof's animals are able to roam open, green pastures, and this third-generation family farm takes care to use environmentally friendly products. Lindenhof's Thanksgiving turkeys are grass-fed, free-range and totally hormone-free.
The farm's holiday turkey ordering is now open, with tons of options, ranging from turkey legs to various-sized heritage turkeys. You can also talk to folks from the farm and place an order in person at the Eagleview Farmers Market, the West Chester Growers Market and the Oakmont Farmers Market. Have you always secretly wanted to roast a Christmas goose? Well, Lindenhof Farm has those, too! 2194 Kirkwood Pike, Kirkwood; (717) 529-6963.
Do you have a PA farm that's your go-to for an incredible holiday turkey? Let us know!
Feature photo:

Dish Works

Heritage Farm turkeys photo:

Heritage Farm

Koch's turkey photo:

Koch's Turkey Farm

Lindenhof turkey flock photo:

Lindenhof Farm