You already know Carlino's as the best place to go for catering for at-home gatherings, holiday meals, corporate functions and no-holds-barred parties. Its shelves are lined with incredible specialty groceries, locally sourced and from around the world. All across the store you'll find healthy choices, including vegetarian and gluten-free options. Heck, it's even got coffee and breakfast covered, for those days where you just can't make it happen at home.  
If you need even more reasons to appreciate this food-lover's paradise, check this out: Both Carlino's locations (in Ardmore and West Chester) are BYOB! Yup, next time you come in to grab a slice of Carlino's stellar pizza, a handcrafted sandwich, seasonal salad or perfect pasta dish to enjoy on site, bring along a bottle of your favorite beer or wine to crack open and enjoy! The patio at Carlino's is a comfy, breezy place to enjoy a bite with friends and family, made all the more festive with an adult beverage or two. If you need cups, just ask the staff who'll be happy to help you out.
Not sure what to bring along? Here are eight delicious beverage pairings to go along with some of our favorite Carlino's classics: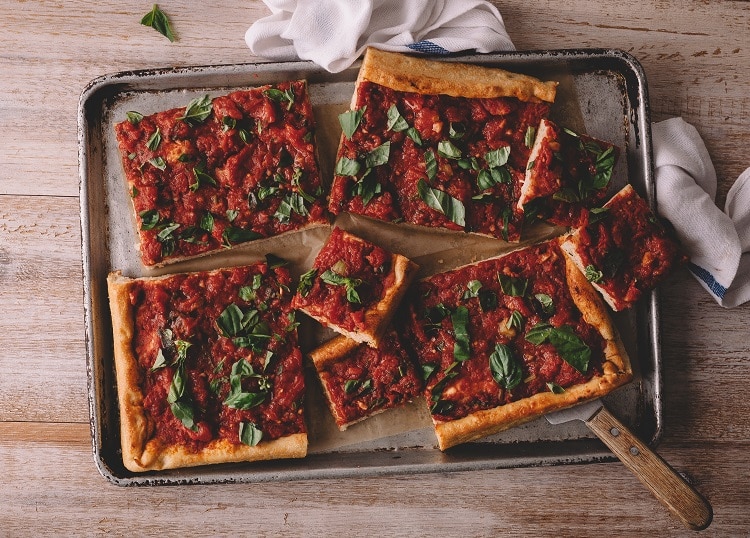 Tomato pie is an Italian-American take on square pizza; a vegan treat that's a thick and decadent crust topped with a generous hit of chunky tomato sauce and fresh basil. Carlino's does it right — its version is savory, saucy and succulent. Traditionally served at room temperature, tomato pie pairs well with an acidic, high-tannin red wine. For this purpose, we like pinot noir, a luscious, crowd-pleasing red that strikes a solid balance of juicy and tannic (the bitterness in wine that makes your mouth feel dry). Pinot noir is revered for being particularly food-friendly, and as it's on the lighter-bodied side, it won't compete too much with the rich tomato-y goodness of the sauce in Carlino's tomato pie.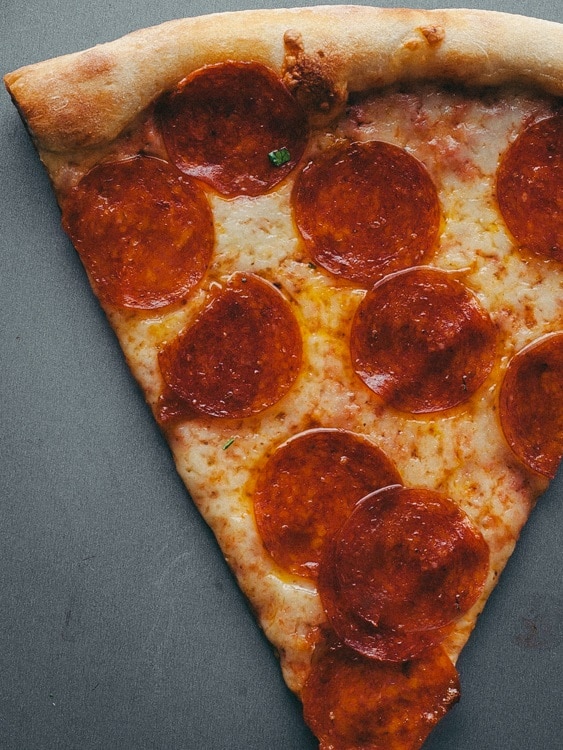 Cheesy, salty, gooey …. pepperoni pizza is a slice that packs a lot of flavor. Carlino's version uses only high-quality cheese and meat with just the right proportion of sauce to pull it all together. The best kind of beverage to pair with the powerful punch of pepperoni pizza is something that can cut through the richness, refreshing the palate between bites. For this purpose, try a pilsner, a pale lager most often made in German or Czech tradition. A good pils is hoppy, medium-bodied and highly carbonated, with a dense, white head. Pilsners generally finish with a crisp, pleasantly bitter flavor, perfect for washing down Carlino's pepperoni pizza.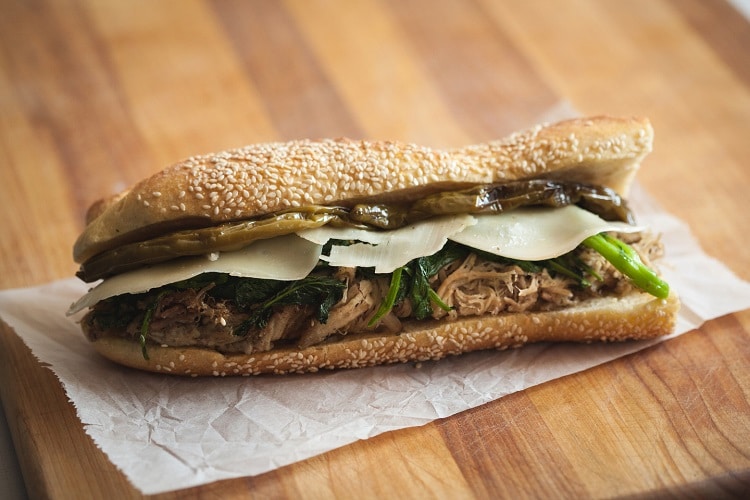 Pork and craft cider might be one of the most underrated food and beverage pairings. The delightful decadence of pork, and the natural sweetness and acidity of fermented apples, are truly meant to go together! Visit your local bottle shop to pick up a bottle of dry cider (too much sweetness would spoil the refreshing effect) to pair with Carlino's Uncle Frank's Pork Sandwich. An addictive combo of house-roasted pulled porchetta, broccoli rabe aioli, sharp provolone and fried long hots are layered on a house-made seeded roll and topped with house pork gravy. Lots of drinks would get completely obliterated by these various flavors, but a good, dry craft cider will not just hold its own, but compliment the sandwich beautifully.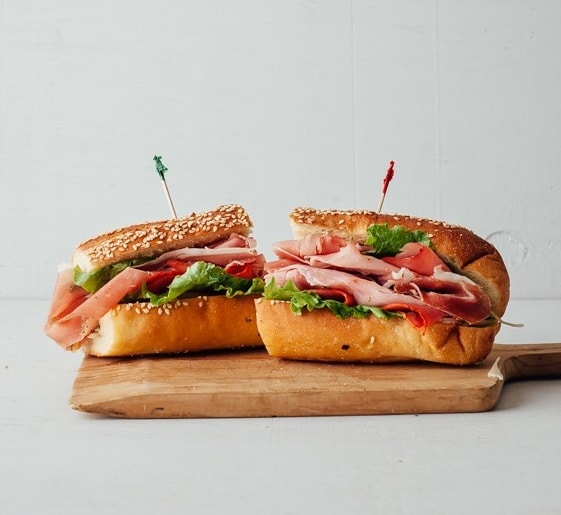 Sparkling wine isn't just for special occasions! There are a number of decent, affordable bottles in Pa. Wine & Spirits Shops these days, meaning you can enjoy a glass of bubbly anytime you're in the mood! While it might not seem like the most intuitive pairing, a lively, dry sparkling wine like prosecco goes quite well with the salty richness of cured meats, of which you'll find plenty of in Carlino's Ultimate Italian Hoagie! Prosciutto, mortadella, Calabrese hot salami, hot capicola and rosemary ham, all accented with aged sharp provolone, lettuce, tomato and Carlino's Extra Virgin Olive Oil. If you appreciate a well-constructed hoagie, this is the one for you! Prosecco is notoriously food-friendly, and its effervescence helps to cleanse the palate between bites.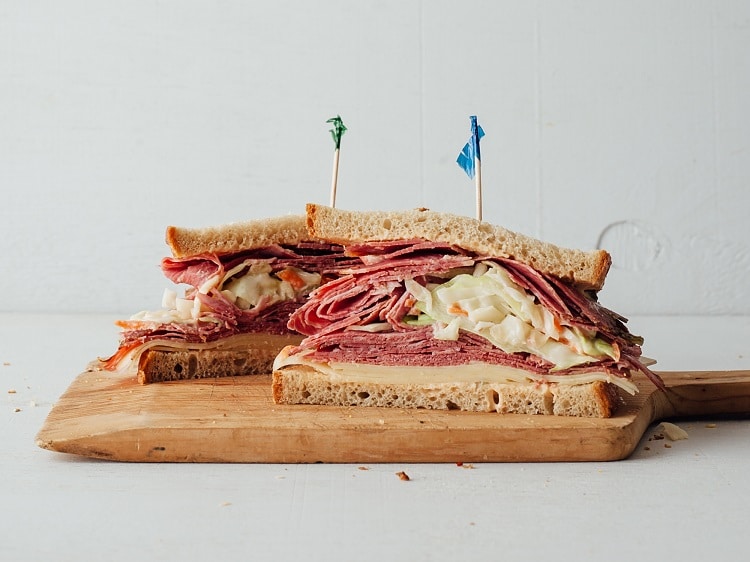 India Pale Ales are often aggressively hopped, resulting in piney, floral and citrusy aromas anchored by a pleasant backbone of bitterness. They play well with spicy foods, deep-fried snacks and grilled meats, but we also love how IPAs compliment the complex flavors in Carlino's Corned Beef Classic Sandwich. This style of beer is bold and needs food that matches its powerful flavors — anything too light or delicate will just get washed out. With a delectable combo of spice-rubbed and brined roasted beef, Swiss cheese, grainy mustard and crunchy coleslaw on rye, this gourmet take on a deli favorite is up to the task. Both of the Carlino's locations are nearby independent craft breweries, so keep it local and pick up a six-pack or growler from Tired Hands in Ardmore or Levante Brewing in West Chester.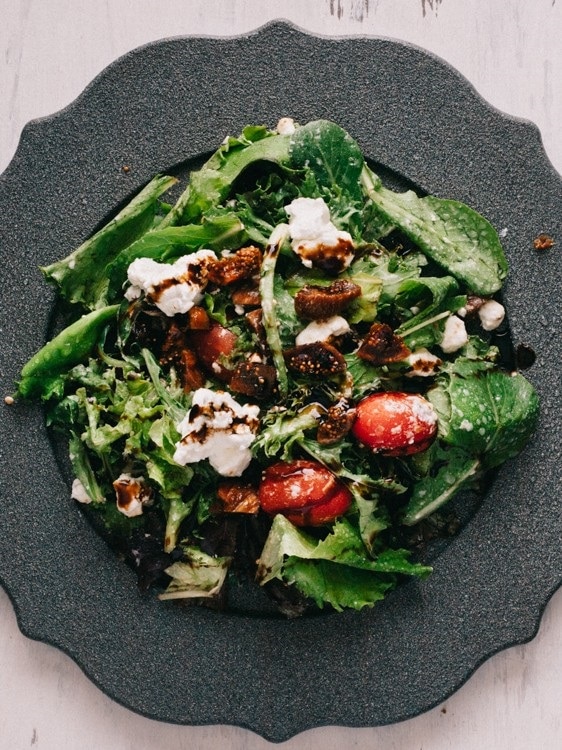 Goat cheese and sauvignon blanc are a tried-and-true food and wine pairing. The bright, fruity acidity of the wine plays well with the tangy, creamy goat cheese, not only complimenting the flavor but also cutting handily through the richness of the dairy. A chilled bottle of this perky style of white wine is just right with Carlino's Fig and Goat Cheese Salad, a bed of tender baby lettuces topped with dried figs and imported goat cheese and served with Carlino's balsamic vinaigrette. Find a seat on Carlino's outdoor patio for a very Euro-inspired lunch or light supper!
Rosé wines are a warm-weather wine trend that just won't quit, and we totally understand why! Crisp, fruity and approachable, rosé also pairs well with all kinds of food. The key, though, is to drink rosé with something equally as light and refreshing. Beverage pairings usually work one of two ways: pairing like with like, or going for a stark contrast. For most rosé wines, the contrast technique doesn't work so well — though they have plenty of clean acidity, this style of wine can be overpowered by overly intense flavors. We say, keep it nice and easy with Carlino's Chicken Caesar Salad, with crisp romaine and radicchio lettuce, succulent diced chicken, shredded Parmigiano Reggiano, topped with Carlino's Classic Caesar dressing and homemade focaccia croutons. Look for a dry rosé, preferably from Provençal, for the best pairing results.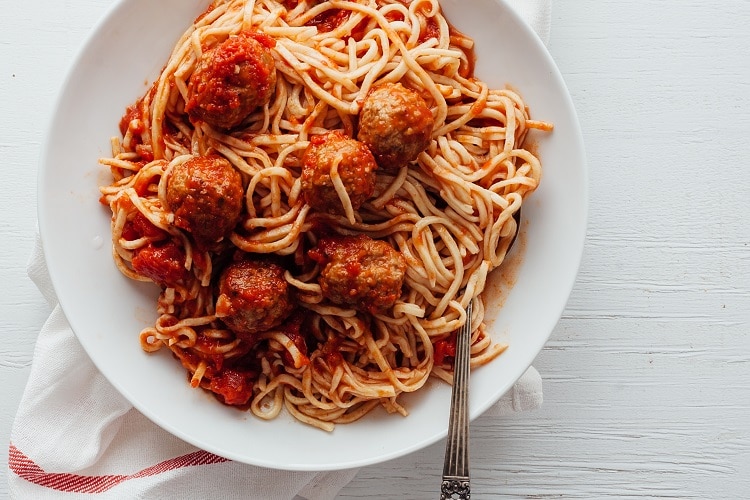 Traditional Italian dishes call for Italian wines, and we'd be remiss to recommend anything but a bold, robust Italian red, like Nero d'Avola or Chianti to drink alongside Carlino's Spaghetti with Veal Meatballs. The Carlino family originally hailed from the Abruzzo region of Italy, and they know their way around the classics. This dish, which can be warmed up on site if you wish, features perfectly-cooked pasta with Carlino's own marinara sauce — made fresh in house, every day — and juicy, flavorful meatballs. These styles of red wine are often dry and fruit forward, best served with food. Try a medium-bodied style to enjoy with your spaghetti dinner.
Next time you're looking for a comfortable, stress-free lunch or dinner, head to Carlino's with a bottle in hand! For extra-quick service, order ahead online, or place your order at the counter with one of Carlino's friendly employees and peruse the store while your meal is prepared. There are always new culinary treasures to explore, and treats to pick up for later!
Carlino's Market has two locations: 2616 E. County Line Rd. in Ardmore; phone: (610) 649-4046; and 128 W. Market St. in West Chester; phone: (610) 696-3788.