There is perhaps no drink more closely associated with having a footloose and fancy-free time than the margarita. This simple concoction of tequila, lime juice and orange liqueur is always a winner at happy hour, and even though you're most likely to find them at Mexican or Mexican-inspired bars and restaurants, in the past few decades, margs have risen to the iconic stature of being on the cocktail menus of all kinds of establishments.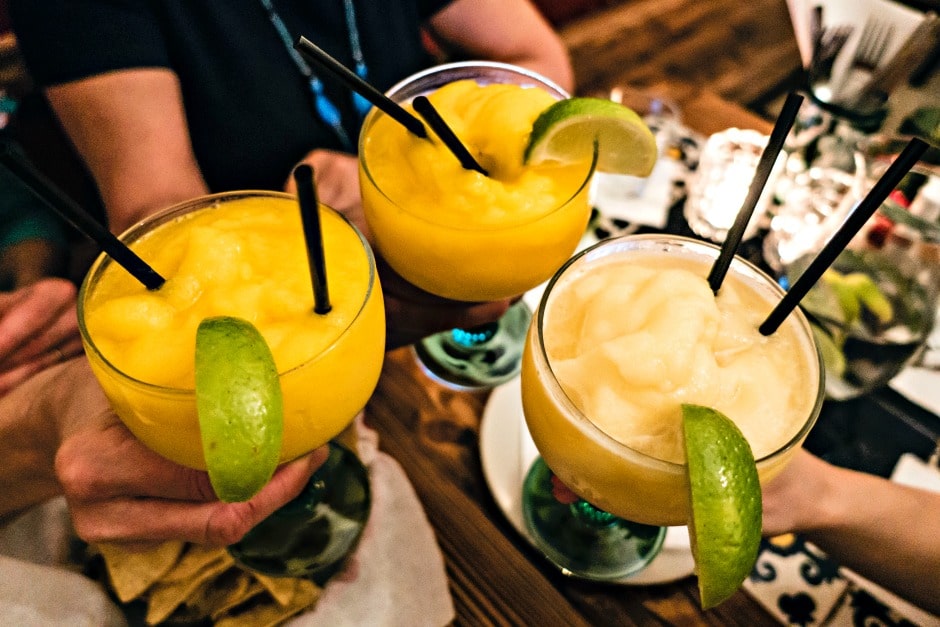 Like so many classic cocktails, the origins of the margarita are a bit sketchy, with multiple stories vying for authenticity. One theory, according to cocktail historian David Wondrich, is that margaritas were a Prohibition-era riff on a brandy cocktail called the Daisy (as "margarita" is Spanish for "daisy"), created by Americans who went south of the border and discovered tequila. There is also a cocktail called the Picador, which has a very similar recipe to a classic margarita, found in the 1937 Cafe Royal Cocktail Book. In 1938, bar owner, Carlos "Danny" Herrara offered a margarita at his restaurant, Rancho La Gloria in Mexico, halfway between Tijuana and Rosarito, Baja California, but competing claims for "first" are sometimes given to a bartender named Francisco "Pancho" Morales at Tommy's Place Bar in Juárez, Chihuahua, around 1942.
No matter who mixed it first, 80 years later, the margarita is pretty much ubiquitous. Here are some of our favorite spots around Pennsylvania to find this festive cocktail:
Northeastern PA
When your restaurant is called Tequila, you'd better deliver on said eponymous spirit. This neighborhood bar and contemporary Mexican eatery in Scranton does just that! All day, every day, find $4 traditional margs on offer. Pair one (or two, no judge) with fresh guac and chips, tacos on handmade corn tortillas, or a plate of loaded nachos. 414 Spruce St., Scranton; (570) 341-0205.
In Wilkes-Barre, Margarita Azul is a laid-back Tex-Mex joint that specializes in familiar dishes, like tacos, burritos and quesadillas, and, as its name suggests, mixes up plenty of margaritas. Order one straight up, on the rocks, or from the frozen slushy-style machine. Go for broke with boozy garnish: a Coronita (little bottle of Corona Light) turned upside down into your glass. 91 Parrish St., Wilkes-Barre; (570) 829-0303.
CK's Cantina & Grille is known to have some of the best margs in the region. Of course, there are classic and frozen versions on its drinks menu, but why not try one of its house specialties? We're liking the sound of the Avión Matador, which has pineapple juice added to the mix. 63 Gerald Ave., Dallas; (570) 675-5556.
Lehigh Valley
If you like an upgrade from well tequila, you'll love the options at My Tequila House. Its cantina offers a selection of over 60 tequilas, including a few harder-to-come-by extra añejo (aged) varieties, like Reserva de la Familia and Don Julio 1942. Explore its margarita menu to find creative, unique flavors, like mango jalapeno ginger and grapefruit hibiscus. 1808 MacArthur Rd., Whitehall; (484) 664-7109.
For a modern, sleek vibe and plenty of margaritas flowing, Urbano Mexican Kitchen & Bar is a great spot in downtown Bethlehem. Its marg options include inspired flavors, like cucumber basil and pineapple mint, and are available by the glass or the pitcher. Stop by on a Tuesday for Taco Tuesday ($2 tacos), and if you want to keep the party going, swing by the cute store next door, Peculiar Wine & Beer Shop, for a six-er or bottle of wine to go. 526 Main St., Bethlehem; (610) 419-1736.
Casa Catrina, opened in May 2020 by the owners of the Fiesta Olé, has a great selection of tequila behind its bar and can mix up a mean margarita with any of them. Try a marg with an order of queso fundido, shrimp ceviche or a Yucatan burrito. 1905 Brookside Rd., Macungie; (484) 656-7117 
Southeastern PA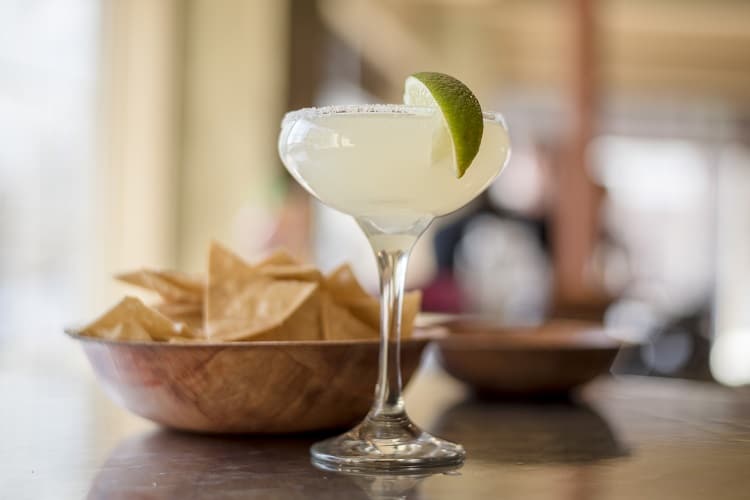 Bristol's charming downtown has a little more flair, thanks to Mill Street Cantina, a funky Mexican taqueria boasting plenty of tequila and tacos, in addition to a scenic view for people- and river-watching. A full bar means plenty of margaritas on hand; blood orange and mango are fan favorites. During warmer weather, snag a table on the sunny outdoor patio. 101 Mill St., Bristol; (215) 788-0969.
Post-work drinks? Yes, please! The crew at El Barrio Cantina takes tequila super-seriously, and marg fans will be stoked on its long, long tequila and mezcal list, and its premium margs are made with all fresh-squeezed juices. If you're in the mood for a second round but want something a little different, try a Tequila Fizz, Mezcal Old Fashioned or Tequila Mule! 1470 Buck Rd., Holland; (267) 685-0725.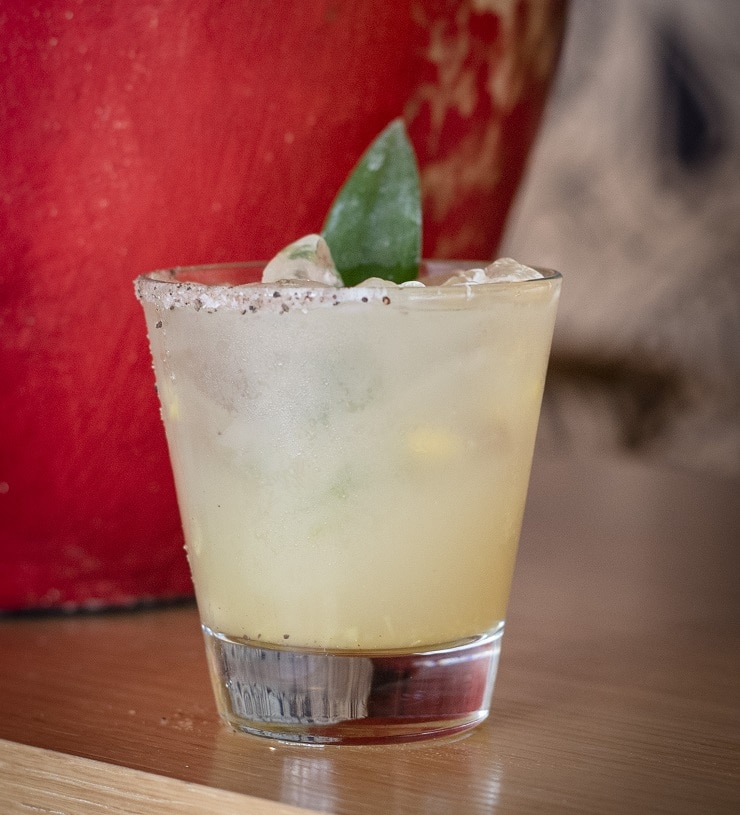 At Al Pastor, a modern Mexican joint in Exton with a design-y interior, margs are flowing on Taco Tuesday, and every other day, too! Order off its margarita menu (try the cucumber jalapeno) alongside South Philly-style carnitas tacos, a Baja fish po' boy, or any of Al Pastor's other delicious house specialties. 560 Wellington Square, Exton; (484) 341-8886.
On Philadelphia's Main Line, there are plenty of casual taco joints and chain Mexican eateries, but not much in between if you're looking for an A+ marg. Luckily, Xolo Tacos in Bryn Mawr is holding its own with a modern approach to food (don't miss the empanadas and the shrimp ceviche) and a stellar margarita selection. A "Clasica" is Xolo's no-frills version, but we're more excited about the specialty margs, like La Fresca (Sauza Silver Tequila, triple sec, fresh basil, watermelon cubes, and fresh lime) and Smokey Tangerine (1800 Reposado tequila, Cointreau, tangerine nectar, chipotle pepper and an orange wedge). Stop by during happy hour, Monday through Friday between 3 and 5 p.m., for discounted drinks and snacks. 14 N. Merion Ave., Bryn Mawr; (610) 527-7777.
Philadelphia
Nemi, an upbeat modern Mexican restaurant in the up-and-coming Port Richmond neighborhood, offers up classic and specialty margaritas along with its crushable tacos, which are made from scratch each day. A rainbow of flavors are on offer, including strawberry, pineapple, hibiscus and cucumber! Try the Picante Margarita, kicked up with serrano peppers, during happy hour (Monday through Thursday from 4 to 6 p.m.) for just $7. 2636 E. Ann St., Philadelphia; (267) 519-0713.
A true institution on E. Passyunk Ave., Cantina Los Caballitos strikes just the right balance of casual neighborhood haunt and party bar. Fueling the good times are the cheap, strong and tasty margaritas from the bar, served up, on the rocks, or frozen, in a bunch of fruity flavors. The Cantina's margaritas are also available by the pitcher, a big hit among groups. 1651 E. Passyunk Ave., Philadelphia; (215) 755-3550.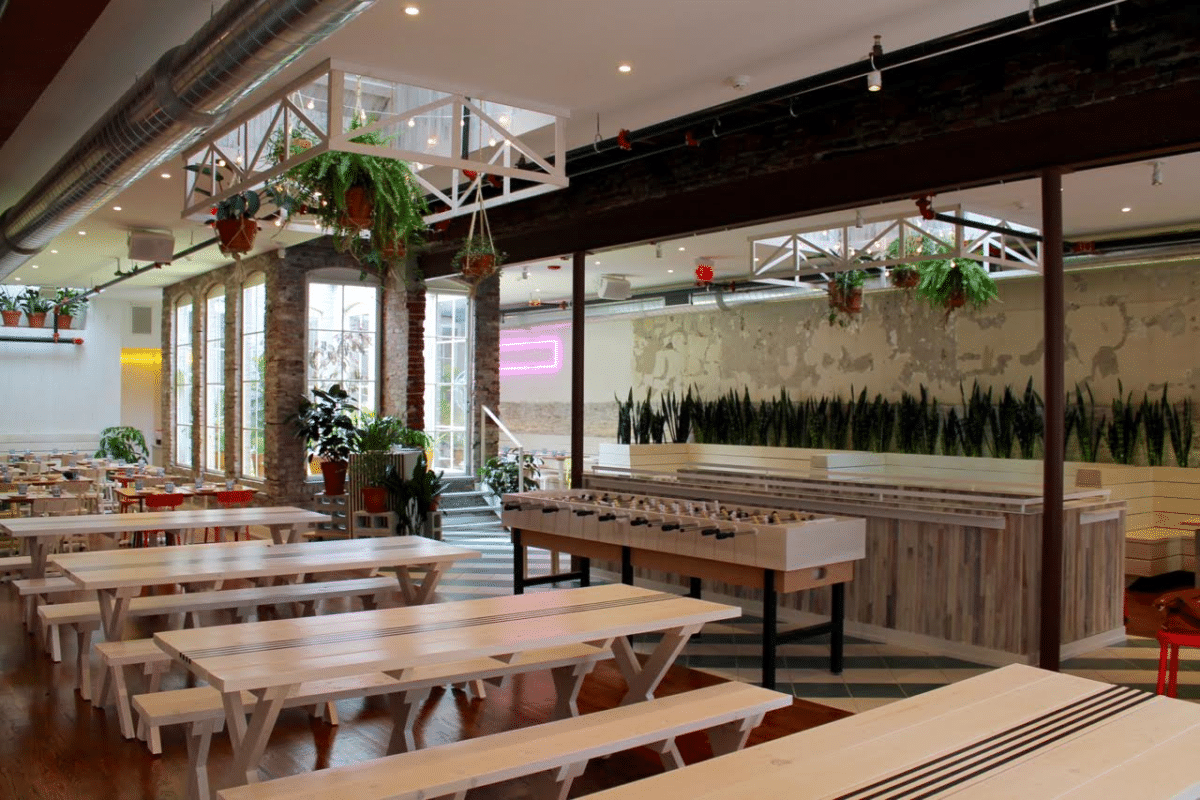 There's not a bad seat in the house at Mission Taqueria in Center City. From the cozy bar to the group-friendly picnic tables to the intimate lounge seating, this second-floor bar is the perfect place to escape from the city's bustle and tuck into a plate of tacos and an ice cold margarita ("margies," as Mission calls them). Try a flavored margie, like the tamarindo, guava or one of the veggie-spiked green or yellow juice margies. 1516 Sansom St., 2nd Floor, Philadelphia; (215) 383-1200.
Central PA
El Serrano is a sprawling, impressive Peruvian restaurant, with locations in Lancaster and York, serving Latin-American food and a tasty tapas menu. Open since 1987, this place knows its way around a margarita (its recycled brass bar is pretty cool, too). Margaritas are served in classic marg glasses, and these spirited cocktails come in a number of flavors, including specials like mango basil. 2151 Columbia Ave., Lancaster; (717) 397-6191; 3410 E. Market St., York; (717) 757-4963.
El Sol Mexican Restaurant is a family-owned spot in Harrisburg. In addition to its huge selection of authentic fare, like parrillada (a small tabletop grill with meats, and veggie garnished) and enchilada dinner specials, El Sol boasts a full bar with a large tequila selection. The margaritas are made with fresh ingredients! 18 S. 3rd St., Harrisburg; (717) 901-5050.
While a baseball-themed bar might not be the first place you'd look for a killer margarita, Gettysburg Eddie's, a bar dedicated to America's pastime (and named after Gettysburg-born Baseball Hall of Fame pitcher Eddie Plank), has a whole section of its cocktail menu dedicated to them. There are a number of flavors (think sour apple, pomegranate and melon), and you can get them frozen, as well. Try one alongside a plate of supreme nachos or spicy jalapeno cheeseburger the next time your team is playing — Gettysburg Eddie's shows over 80 Major League Baseball games a week during the season! 217 Steinwehr Ave., Gettysburg; (717) 334-1100.
Western PA
The bar at Pittsburgh's Las Velas has over 150 tequilas, and a nice long list of margaritas, too. Flavors range from the familiar (strawberry, mango, etc.) to some more unique stuff, like mango cayenne and raspberry chipotle. Check out happy hour for discounts, and don't even think about leaving without trying the mahi-mahi tacos, topped with pico de gallo, avocado and creamy chipotle-mustard sauce. 21 Market Sq., Pittsburgh; (412) 251-0031.

Bakersfield specializes in what we like to think of as the trifecta of perfection: tacos, tequila and whiskey. In addition to craft cocktails, there are margs aplenty at the Pittsburgh outpost of this small chain. If you're feeling fancy, try the Premium Margarita, with Casa Noble Reposado, Grand Marnier, agave nectar, fresh lemon and lime, rimmed with Valencia orange salt. 940 Penn Ave., Pittsburgh; (412) 586-5024.
El Amigo Mexican Grill, right in Erie's downtown, offers a cozy atmosphere and authentic Mexican fare. Beloved by locals, its Blue Hawaiian and Mango margaritas offer a great alternative to the chain Mexican restaurants in the area. Try any flavor margarita for just $5.99 on Fridays! 333 State St., Erie; (814) 454-4600 
Who's ready for some tacos and margs? We know we are! Where are your favorite margarita's in PA? Let us know!
Feature photo:

Rebel Taco

Mill Street Cantina margarita:

Ed Williams

Mission Taqueria photo:

Bondfire Media

Margarita cheers photo:

Foodiesfeed