People are always searching for the perfect snack, asking: Will it sustain me? Will it be tasty? Will it contain chemicals or junk? Among all of the protein bars, newfangled chips and other trendy snack foods, there's a food that's been quietly waiting in the wings of the snack scene and now more people are turning to refuel: jerky. And though there are a number of brands to be found on grocery store shelves, we want to focus on three Pennsylvania-based companies producing artisan jerky.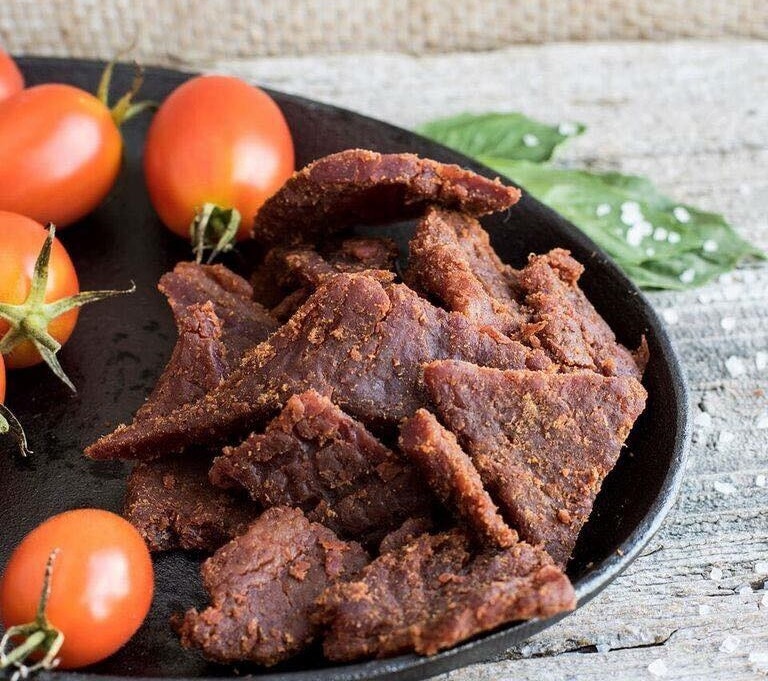 "Jerky is the savory meat candy of the gods. It is meat that's been sliced, marinated, seasoned, salted and cured to turn it into a portable, shelf-stable pocket steak that can be taken anywhere," says Brendan Cawley, Chief Trafficking Officer of Righteous Felon Craft Jerky.
Cawley, who got into the art of jerky-making when we was 11 years old, explains that typically, jerky is made with the larger, leaner cuts of the animal, like the top round. He dabbled in making jerky throughout middle and high school, but stopped while in college. About four years into his corporate career, he launched Righteous Felon with help from his brothers and close friends.
Now, he explains, "We have it at many beer distributors, specialty markets and breweries in the area, plus we just opened an office/jerky lounge in the West Chester Borough, where we welcome folks to come in for a personalized jerky consultation to find a jerky that's right for them."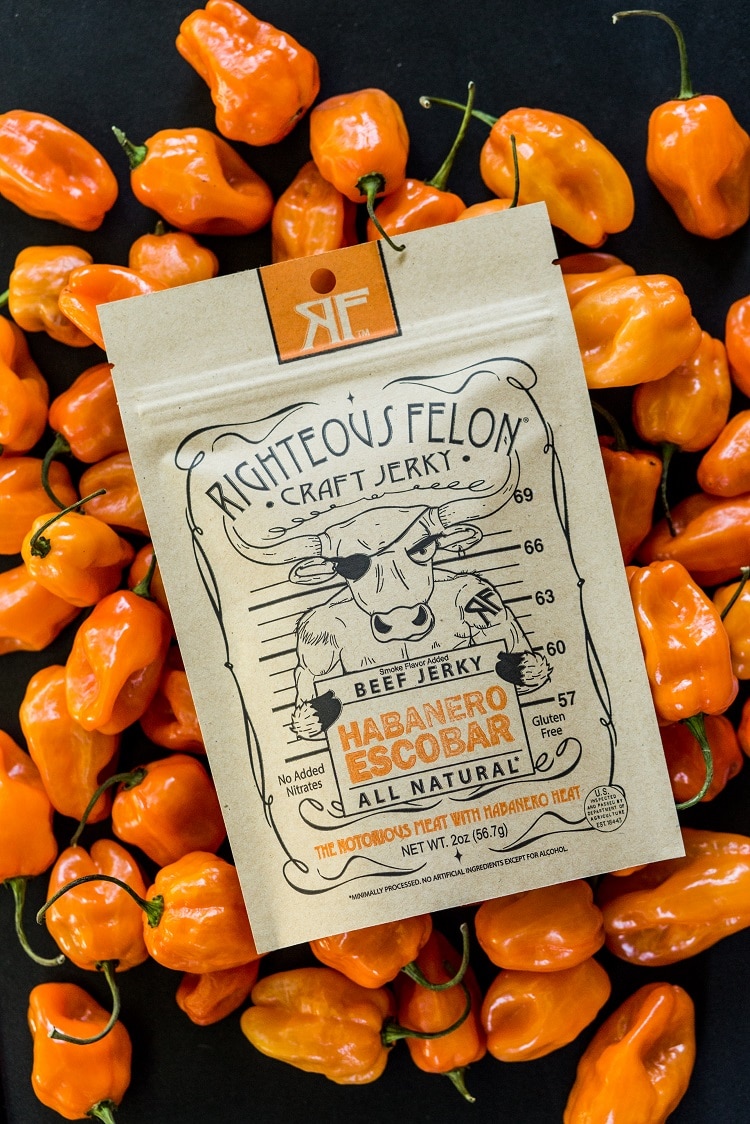 Righteous Felon jerky is made with clean, all-natural ingredients that you can pronounce – no artificial flavors or additives. "All our beef is sourced from Roseda Farms in Monkton, Maryland who raises its Black Angus herd without the use of growth hormones or sub-therapeutic antibiotics," notes Cawley.
Ellen Nonnemacher at the Beef Jerky Outlet at the Philadelphia Premium Outlets in Limerick, tells us that jerky really is the perfect snack: It has a low glycemic index, which means it does not raise your insulin level, it is gluten-free and up to 97% fat-free. It is an easy-to-grab, eat-on-the-go portable low-carb snack that isn't calorie-loaded like snack foods with high carbs and sugar. Its recent popularity can be at least partially credited to the rise in ketogenic diets, the paleo movement and "clean eating."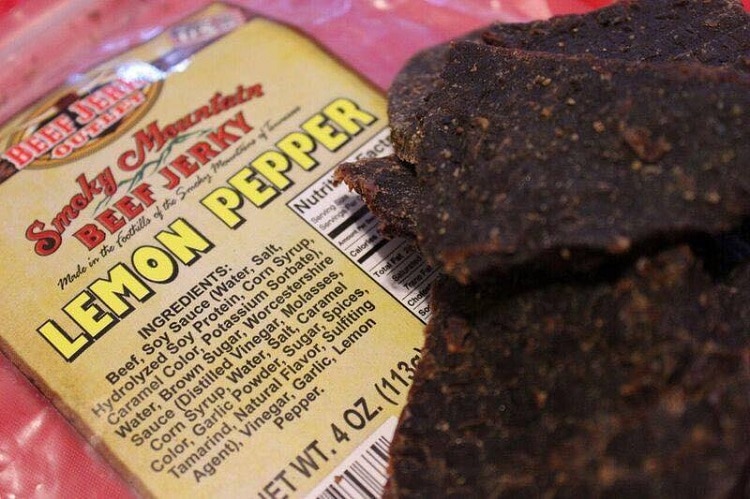 Ben and Ellen Nonnemacher and Thomas and Jessica Stewart run the local jerky business, which offers over 100 varieties of flavors and meats. After visiting a beef jerky joint in Charleston, West Virginia, Ellen decided to open her own jerky business in October of 2016. Ben and his sister, Jessica are entrepreneurs at heart, having grown up in a family-owned business. The atmosphere of the store is family-fun experience, allowing guests to try before they buy. There are six separate flavor areas, with a barrel in each stocked with samples of both meat (beef, turkey and variety of wild game including venison, alligator and kangaroo) and plant-based jerky.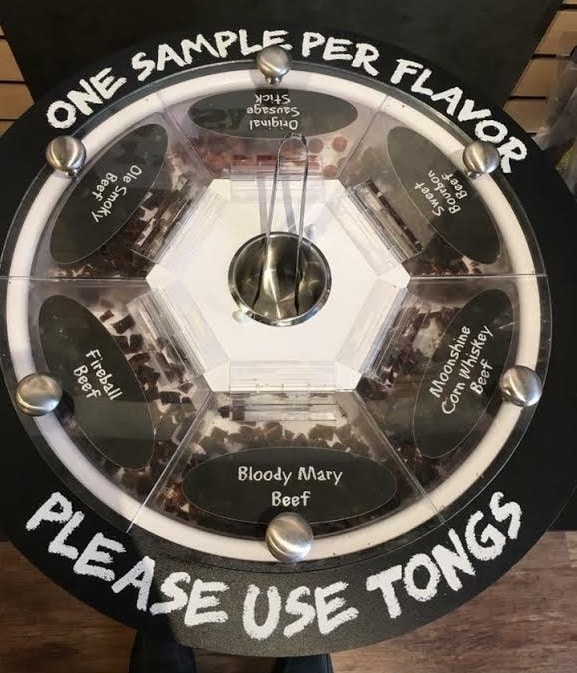 "We like to test new flavors and have launched several for customers [to try]. The Asian Sesame Beef is now a permanent flavor. Prime Rib, Cajun Barbecue Brisket and Honey Barbecue are our top 3 flavors," Ellen notes. They also have been branching out into plant-based jerky. "Beef Jerky Outlet has piloted several various vegan options in select locations."
In addition to seeking out great local cuts and flavors of jerky, people have been creating their own jerky. "The jerky scene has been picking up lately, we have a lot of customers that come in and get us to cut the fresh meat for them so they can make their own at home. A couple of local businesses use us for their meat, as well. Frank's Fine Swine and Beef out of Bridgeport is one that makes some killer jerky," explains Chris Foresta, meat cutter of Foresta's Meats in Phoenixville. "During deer season, hunters will bring us their meat to be cut for venison jerky."
Foresta reports that customers have their own preference on what cut they use. "The norm seems to be a nice lean top round (London broil) cut, but I've had some use anything from flank steak to filet mignon. As for seasoning, most of our customers have their own, fine-tuned recipes," he says. He's also noticed that DIY jerky artisans love to share their work. "There is definitely some passion behind making a batch of jerky, which works out for us because they bring us some in to sample!"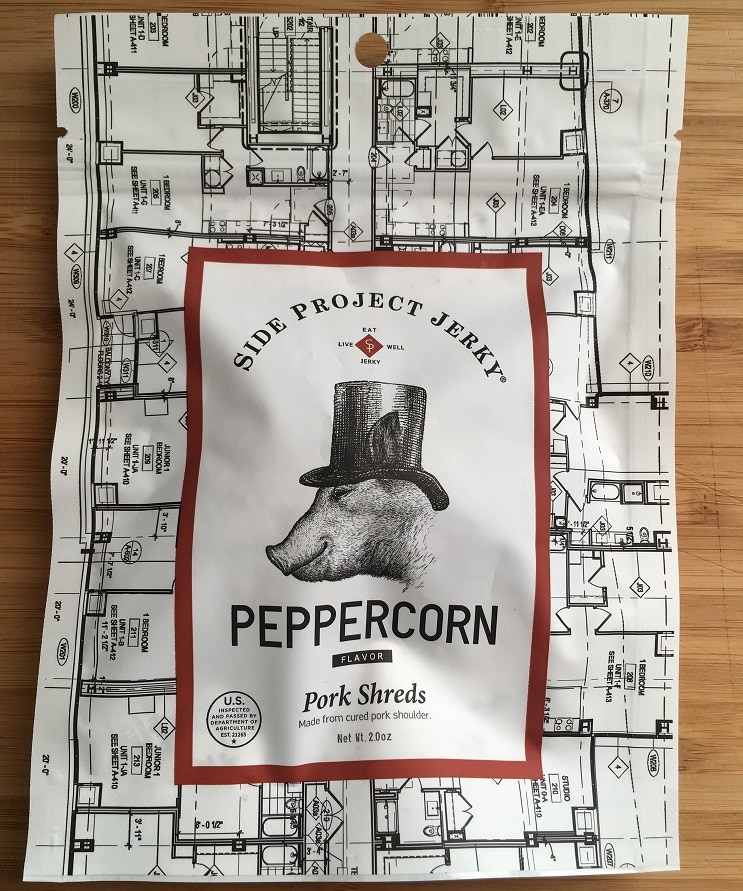 Marcos Espinoza liked making jerky so much he turned it into a side business in 2012 — hence Side Project Jerky, based in Philadelphia, PA. The inspiration came from a friend who would make jerky instead of cookies for Christmas.
"Initially, we made the jerky in our kitchens. I spent countless weekends running to the butcher, preparing the meat, then racking it onto food dehydrators. Once demand exploded, we found a co-packer in Gettysburg, Pa, who has a USDA-inspected plant," he explains.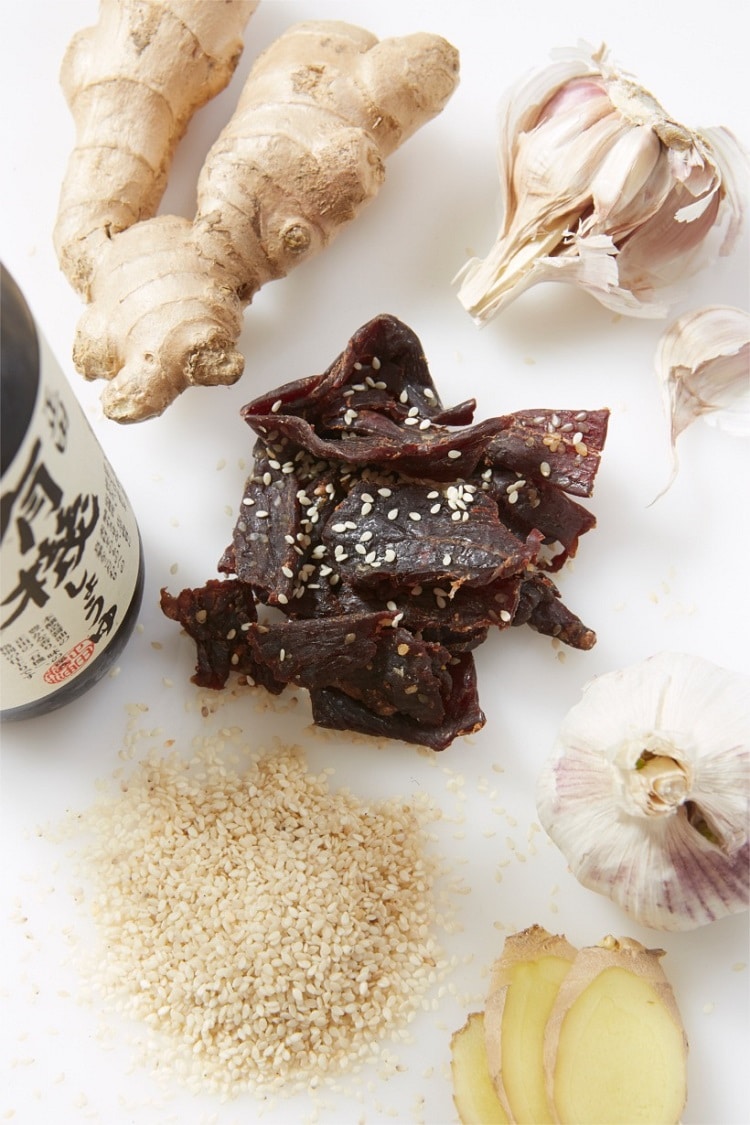 When it comes to flavors, Espinoza says he loves Asian flavors. "Our Mongolian flavor, made with ginger, garlic and brown sugar, is a beautiful combination of savory and sweet." He also love heat, but not heat for heat's sake, he's careful to explain." Our Southwestern flavor is my homage to a childhood spent eating green chiles from Hatch, New Mexico."
The easiest way to get Side Project Jerky is to order online or check out a list of its stockists. If you're traveling, Side Project Jerky can be found at Cibo Gourmet Markets in the Philadelphia and Newark Airports, among others. Locally, its wares are sold at the Manatawny Still Works distillery in Pottstown and tasting rooms in South Philadelphia and Suburban Station in Center City.
Jerky is an extremely healthy snack for those looking for high-protein, low-sugar, low-carb snacking. As Brendan Cawley of Righteous Felon puts it: "We highly recommend never leaving the house without a bag of jerky in tow. But, if you must narrow it down to just a few prime-time scenarios for when to pack jerky, it would be for outdoor adventures, road trips, music festivals or to accompany your Summer Love down at Citizens Bank Park: Take Meat Out to the Ball Game!"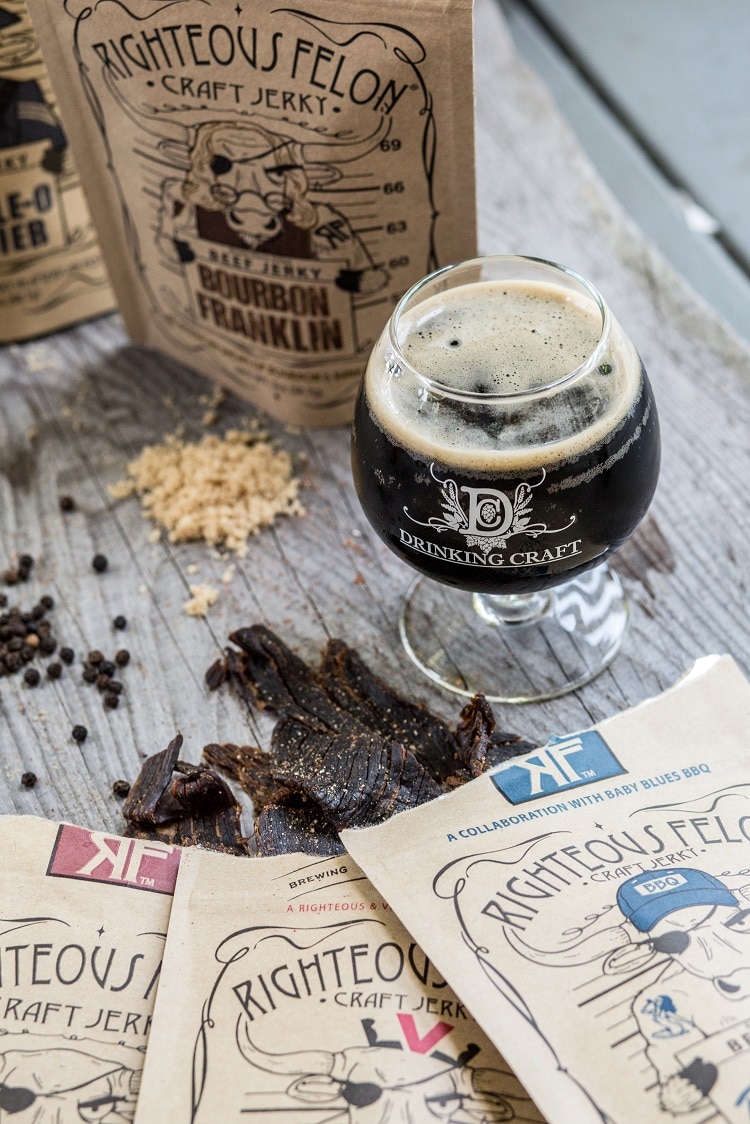 For more stories on local artisans, check out our Q&As with the co-founders of Peleton Cold Brew and the duo behind Keepwell Vinegar.
Photos:

Righteous Felon, the Beef Jerky Outlet and Side Project Jerky