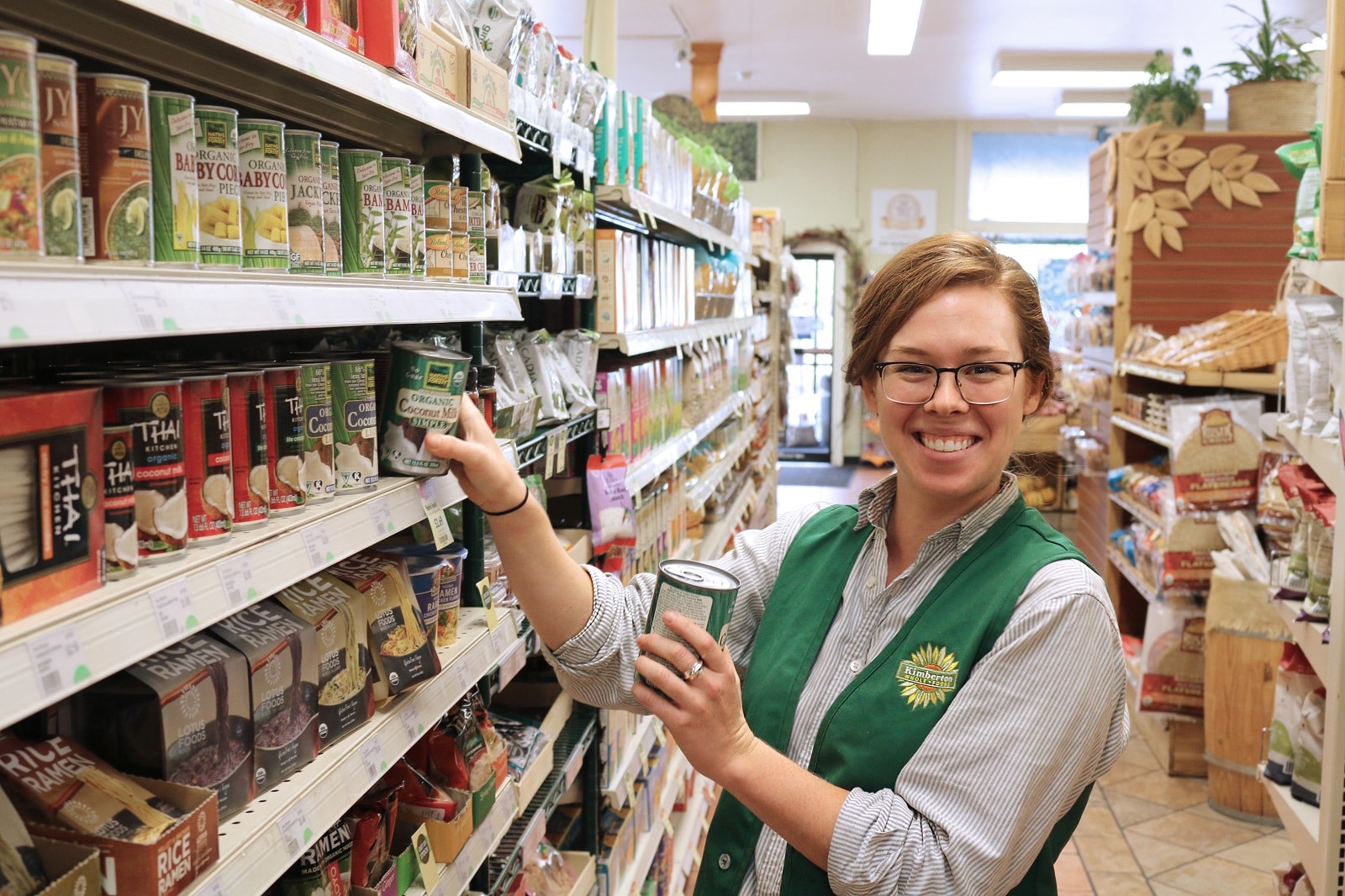 Calling all food lovers! Looking for a job that's fun, fulfilling and food-focused? Kimberton Whole Foods is a natural grocer dedicated not only to its local roots, but also to engaged employees, loyal customers and global sustainability. Its team is looking to welcome a few individuals who have a passion for honest food and a drive to support agriculture that honors the earth. Its Downingtown, Kimberton and Malvern locations are now hiring part- and full-time positions across a number of departments.
We chatted with current team members to find out what makes working at Kimberton Whole Foods so awesome! Check out these five reasons to apply today:
1. Ethical and Conscious
Want to work for a company you can stand behind? Kimberton Whole Foods holds true to values of excellence, authenticity, integrity, consistency and reliability. An ideal candidate demonstrates these same characteristics. The company demonstrates care for the earth by supporting growers that use organic and biodynamic farming methods and actively works to keep its carbon footprint as small as possible. Kimberton Whole Foods conducts its business in a respectful and ethical manner while building strong cooperative ties within the larger community.
Tony, the assistant manager at the Kimberton location, explains how these values impact his daily routine: "Every day, coming to work is the greatest form of activism in support of local farmers, the organic lifestyle and small businesses. By working at and supporting KWF, we are actively improving the quality of life for all involved."

2. Personal Growth Through Education
KWF prides itself on employing a knowledgeable and helpful staff and invests in its employees by providing education on the products and produce you find in the aisles. Educational training opportunities empower the staff as food industry professionals and give them confidence to guide customers in their purchases.
3. Local Roots
Kimberton Whole Foods stocks its shelves with products from over 150 local growers, bakers, brewers and producers. Working here gives you a chance to contribute to your local economy and promote small businesses.
Lisa, a receiver at the Downingtown location, says, "I am proud to work for Kimberton Whole Foods because we take pride in our local roots by supporting local farmers and artisans and giving back to the community by providing our customers with the highest quality products and excellent customer service."

4. Community-Centered
As a community market, Kimberton Whole Foods has naturally developed into a meeting place for neighbors and friends. Customers choose to shop at KWF each week because of the reliability of both quality products and customer service. With such a loyal following, staff members are able to get to know repeat customers through regular interactions each week.
Jacinda, the assistant manager at the Douglasville location, explains how this makes KWF a unique place to work: "I love that in working at Kimberton Whole Foods, we can develop such close relationships with our customers. It's truly so rewarding to see our regulars every week and know what products they need … but also who is graduating or getting married. It's very different from what I consider a typical retail environment — there is a lot of love here!"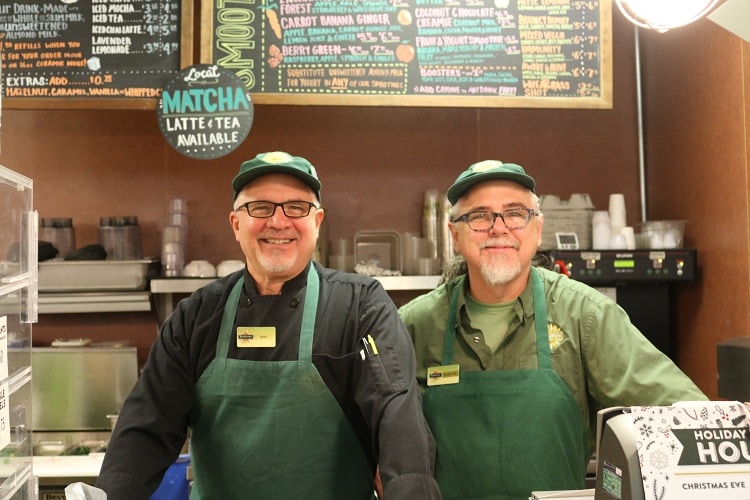 5. Cooperation and Camaraderie
KWF is a family-owned independent retailer run by a family and staff who love what they do. This means that a manager or owner may be stocking the shelves beside you. As a family business, the owners value each of their employees and encourage them to share ideas that promote growth and positivity within the company and the greater community.
Regina, an Apothecary team member from the Malvern location, spoke on what is like to be a part of Kimberton Whole Foods: "I love working at Kimberton Whole Foods because I am a valued, respected and appreciated member of the KWF family! My efforts and hard work are noticed and my coworkers are an extension of my family. We all share similar values and beliefs and truly strive to make a difference within our respective communities."

Kimberton Whole Foods is proud to offer a robust benefits package to full-time staff, including medical and dental insurance options, a store discount, a 401(K) with matching funds after one year of service, paid time off, sick time, short-term and long-term disability and life insurance.
KWF also offers its part-time staff a store discount, a 401(K) with matching funds after one year of service and sick time.
With so many reasons to work for Kimberton Whole Foods, here's how to apply: simply visit the career page on the Kimberton Whole Foods website to discover current opportunities.
Position openings vary at each of the six Kimberton Whole Foods locations: Collegeville, (484-971-6055); Kimberton, (610) 935-1444; Downingtown, (610) 873-8225; Malvern, (484) 324-2800; Douglassville, (610) 385-1588; and Ottsville, (610) 847-2419.