This post was sponsored by Visit PA. We thank them for supporting PA Eats' missions to highlight local agriculture, celebrate PA food, and fight food insecurity across the state!
Here in PA, it's rare that we meet a meat we don't enjoy. From the iconic cheesesteaks that can be found on pretty much every dive bar and deli menu, to the Italian markets selling all-things-pork in Pittsburgh's Strip District, we are a state of meat-lovers. If you need a way to find all the best local meats in your own town and across the Commonwealth, Visit PA's new culinary trail, Chopped: A Charcuterie Trail is here for you!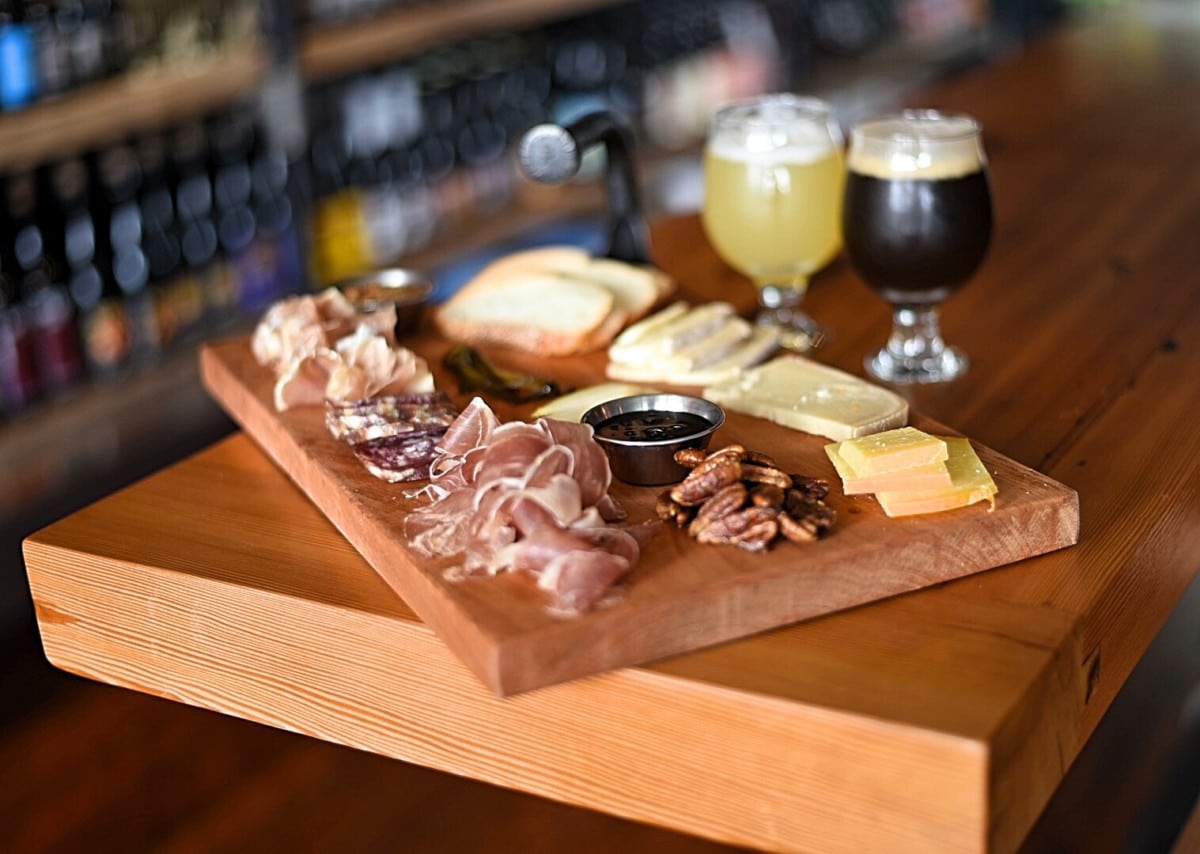 Aged meats are an important part of our culinary lineage, as curing has long been a preservation method. Indigenous communities in PA dried the meat they hunted, like venison and elk, to make jerky, and the European immigrants who settled here in the 18th, 19th and 20th centuries brought with them numerous methods for drying and aging all sorts of meats. In some areas, that looked like farmers building smokehouses to make bacon, or muslin tubes of Lebanon Bologna fermenting in butcher shops in Lebanon County. It looked like Italian-Americans making thick slabs of soppressata, and Polish-Americans perfecting their own secret blend of spices for their family's kielbasa.
The folks at Visit PA, being the experts on Pennsylvania travel that they are, have organized road-trips through five regions of the state all centered around cured meats. The regions include Upstate PA, Pocono Mountains and Valleys of the Susquehanna; Philadelphia, Dutch County Roads and the Lehigh Valley; Pittsburgh, Pennsylvania Wilds and Pennsylvania's Great Lakes Region; Pennsylvania Wilds, the Alleghenies and Valleys of the Susquehanna; and Pittsburgh and the Laurel Highlands.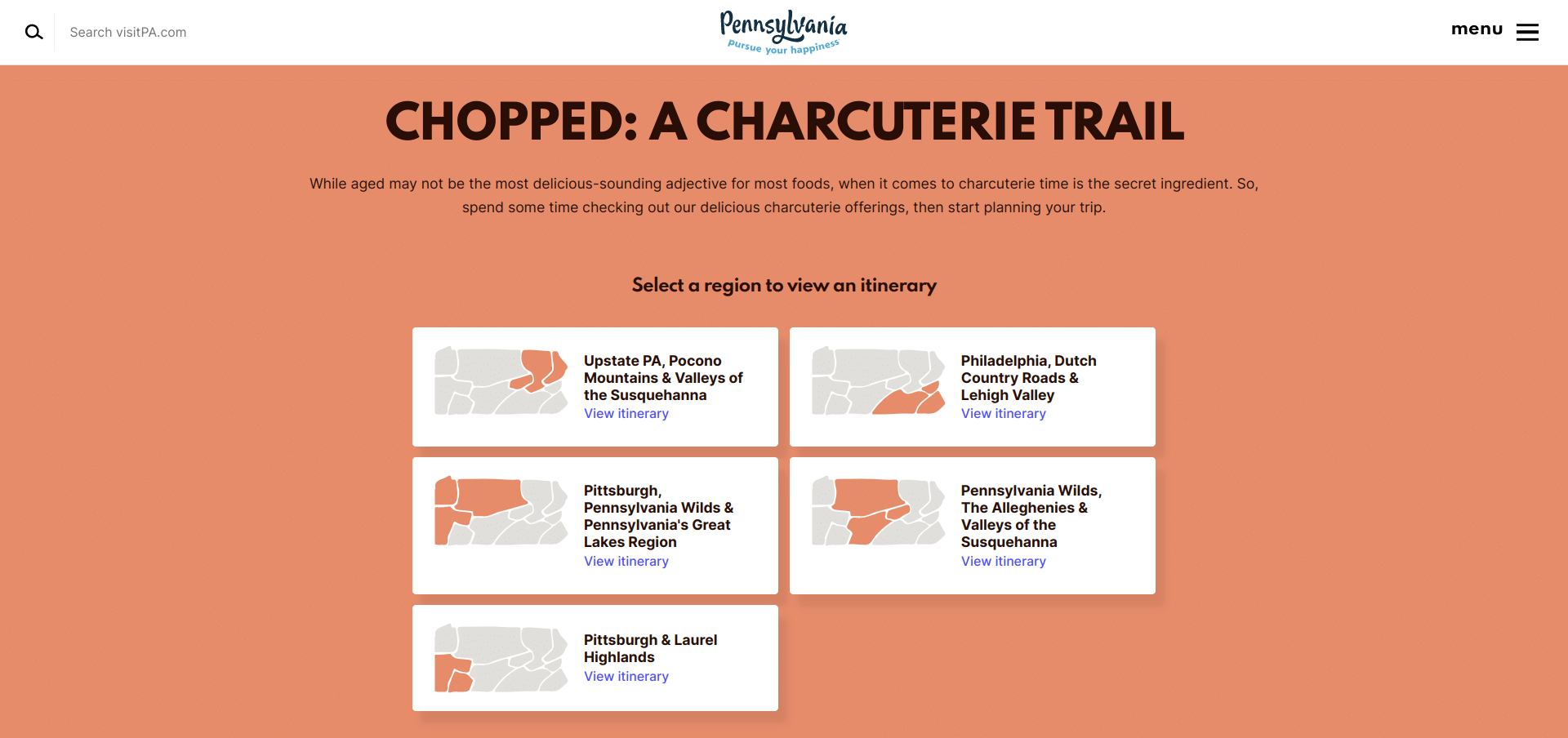 Each trail is worth checking out; even if you don't plan to travel there in the near future, it's fun to learn about artisans, restaurants, farmers and experiences in your home state! If you are feeling the travel bug, you can follow the guides to plan three-day trips through any of these regions, and do a true deep-dive into the cultural nuances of the various geographical pockets of PA!
For instance, did you know that in Shenandoah, PA (Schuylkill County), there is an entire store devoted to kielbasa? It's true! Kowalonek's Kielbasy Shop, which was founded in 1911, is an incredible food-lovers destination, offering homemade kielbasa (as well as kielbasy jerky, kielbasy loaf, kielbasy sticks, etc.) and tons of other Polish delicacies and meaty treats. You'll find homemade Polish meatballs, potato kishki, house-made hot bologna, pierogis and more!
Just 30 miles northwest of Kowalonek's, there's a seafood shop, Wild for Salmon, selling only wild-caught products. The market's owners live in PA but spend summers on a fishing boat in Alaska to bring back the finest seafood to their small community. In addition to fresh product, they also carry cured and smoked products, like smoked coho bellies, and garlic pepper smoked sockeye. What an amazing place to explore in NEPA!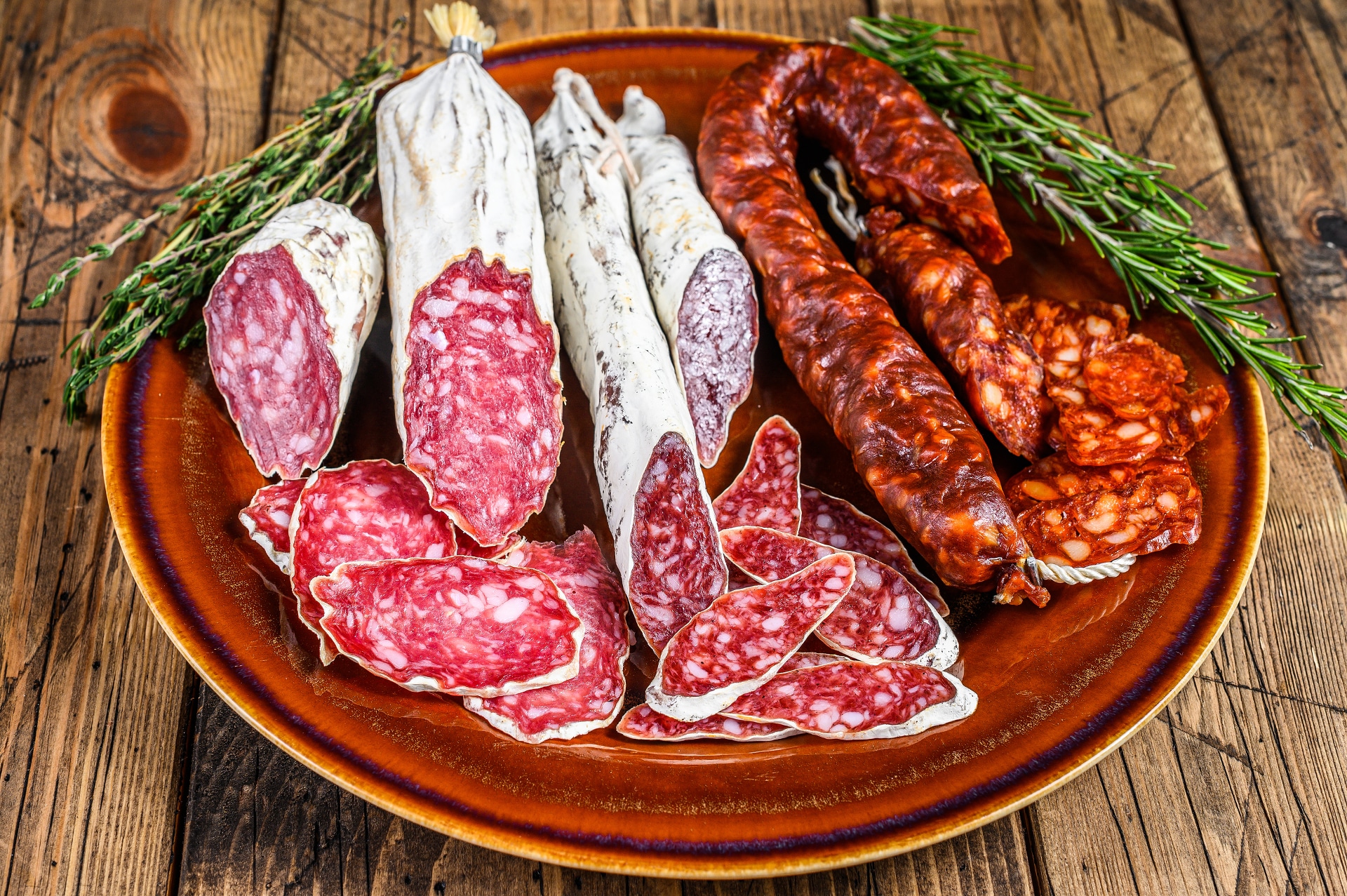 Way across the state in Zelienople (Butler County), there's Herb Brittner's Smoke House Radiator Shop, winner of the American Cured Meat Championships in 1999 (yes, that's a thing). Since 1940, this family-owned join has been making hickory-smoked meats of all kinds, like ring, German and Cumberland Gap bologna, as well as seven varieties of beef jerky sticks — try the spicy El Sorcho flavor! Just about 40 minutes east of there, pop into Winfield Winery for a glass of PA wine and a nibble of house-made soppressata and smoked cheese! Then, stop by Moe's Smoked Meats and Deli in Sarver to sample smoked braunschweiger and smoked ham salad before heading to Whispering Pines Farm where you can stay in a 1968 vintage Serro Scotty Camper!
The sheer number of butchers, markets, restaurants and shops in PA where you can find artisan cured meats is staggering, and thanks to Chopped: A Charcuterie Trail, you can find your new favorites in your own town or a charming part of the state where you've never been! For more info, spend some time digging through the Visit PA Charcuterie Trail website, but don't stop there! There are five other curated culinary trails that Visit PA has organized: Baked: A Bread Trail; Pickled: A Fermented Trail; Picked: An Apple Trail; Scooped: An Ice Cream Trail; and Tapped: A Maple Trail.
Feautre photo:

Ed Williams for PA Eats

Charcuterie plate photo:

BigStock