This post was sponsored by Visit PA. We thank them for supporting PA Eats' missions to highlight local agriculture, celebrate PA food, and fight food insecurity across the state!
Pennsylvania's love and reverence for apples runs deep and wide. Not only are apples a pillar of our agricultural economy — we produce between 400 and 500 million pounds of apples per year, ranking us fourth in apple-growing in the United States — but they're also an ingredient for cooking that's near and dear to our hearts. From comforting homemade applesauce to PA Dutch classics, like apple dumplings and schnitz un knepp, to baked goods, like apple streusel cake and apple pie, we're ready to eat apples at every meal of the day. Then, there's the ever-evolving PA hard cider industry, as well as agri-tourism and the many, many places where you can pick-your-own apples during the autumn harvest. Our apple obsession is real!
Now, there's a brand-new way you can celebrate the beautiful bounty of Pennsylvania apples: Visit PA's Picked: An Apple Trail, a comprehensive guide to exploring local apples in every corner of the state.
The Pennsylvania Apple Trail is one of four new culinary trails that the tourism board recently rolled out; there are now also trails for PA bread, charcuterie and fermented foods, in addition to the established trails for ice cream and maple. Each one provides an amazing guide for curious foodies to work their way across the Commonwealth, discovering delicious bites along the way!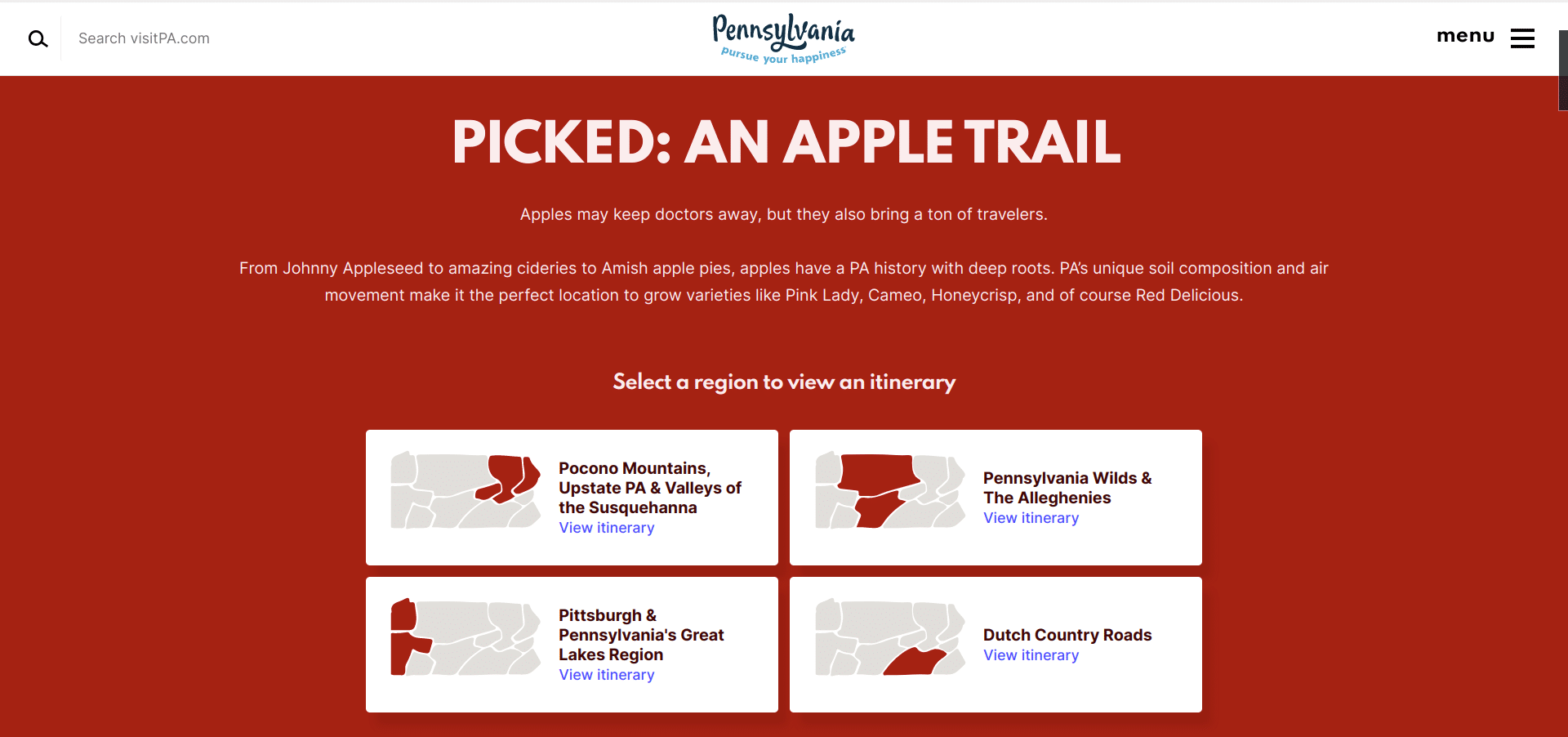 To interact with Picked: An Apple Trail, first choose where you wish to explore. For this trail, the state is divided into four regions: Dutch Country Roads; Pocono Mountains, Upstate PA & Valleys of the Susquehanna; Pennsylvania Wilds & The Alleghenies; and Pittsburgh & Pennsylvania's Great Lakes Region. Whether you're planning a road trip or want to get to know your own area better, there is so much to uncover!
Once you've chosen where you want to take an apple adventure, that specific page has tons of resources and suggestions, including maps, with each referenced location helpfully numbered. If you love a nicely organized itinerary, Visit PA has created three-day trips through each area, that you could follow to a tee, or just use as inspiration for planning your own excursion.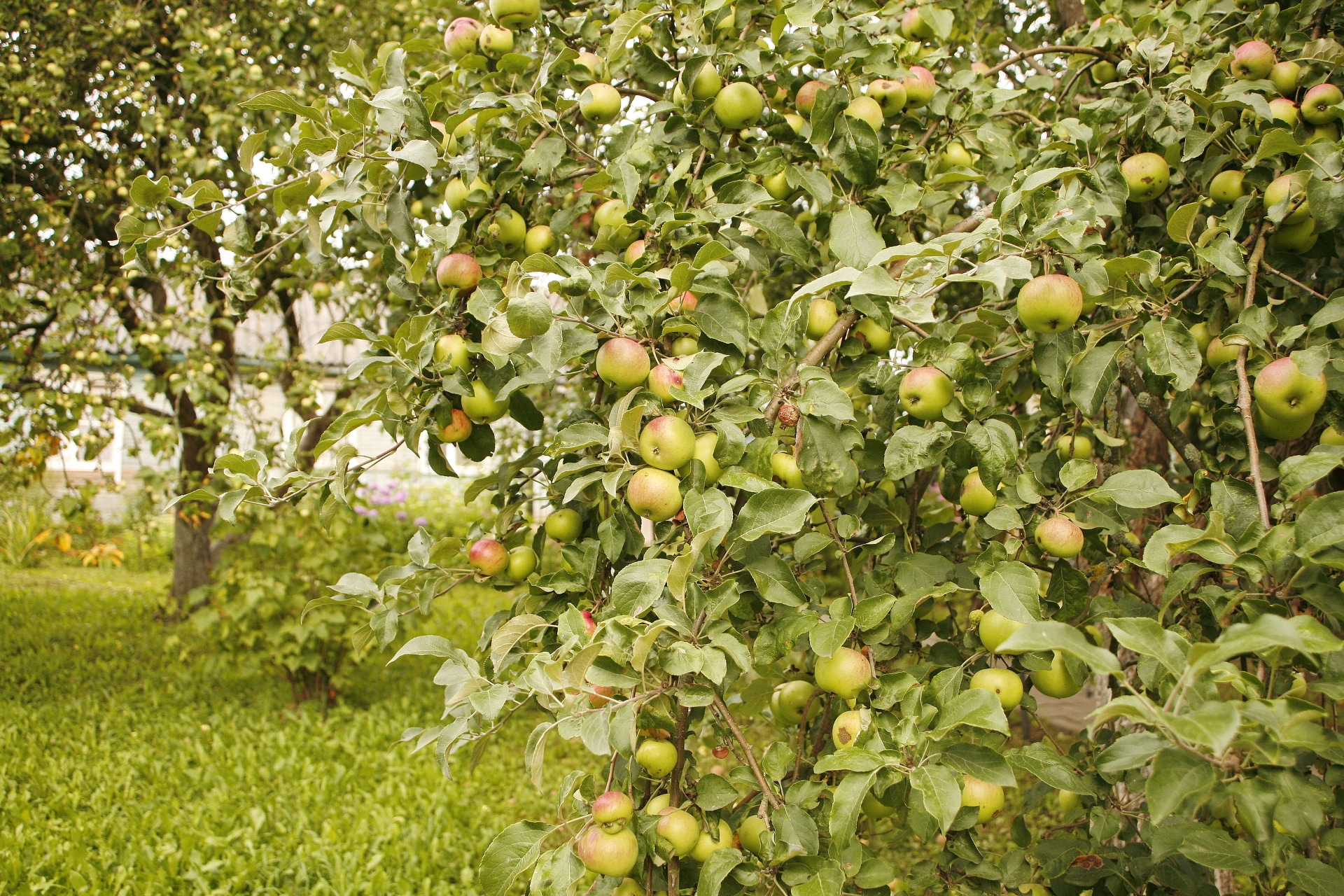 For example, if you're looking in the PA Wilds region, there are 14 different apple-related spots that get a mention. Of course, there are farms and orchards, like Ridgetop Orchards in Fishertown and Boyer Orchards in New Paris, as well as cideries and wineries, and restaurants and pubs with apple delights on their food and beverage menus.
In the PA Wilds, there are even relevant museums to visit: the Pasto Agricultural Museum in Pennsylvania Furnace, and the Fort Bedford Museum in Bedford. Each location listing includes its address and a link to its website, and in the itinerary, Visit PA helpfully shares info about each spot. Day 1 of the itinerary kicks things off in the southern part of the region, Day 2 brings you into State College and Day 3 ends a bit further north, with stops at Good Intent Cider in Bellefonte, and Brookmere Winery and Peight's Store, both in Belleville.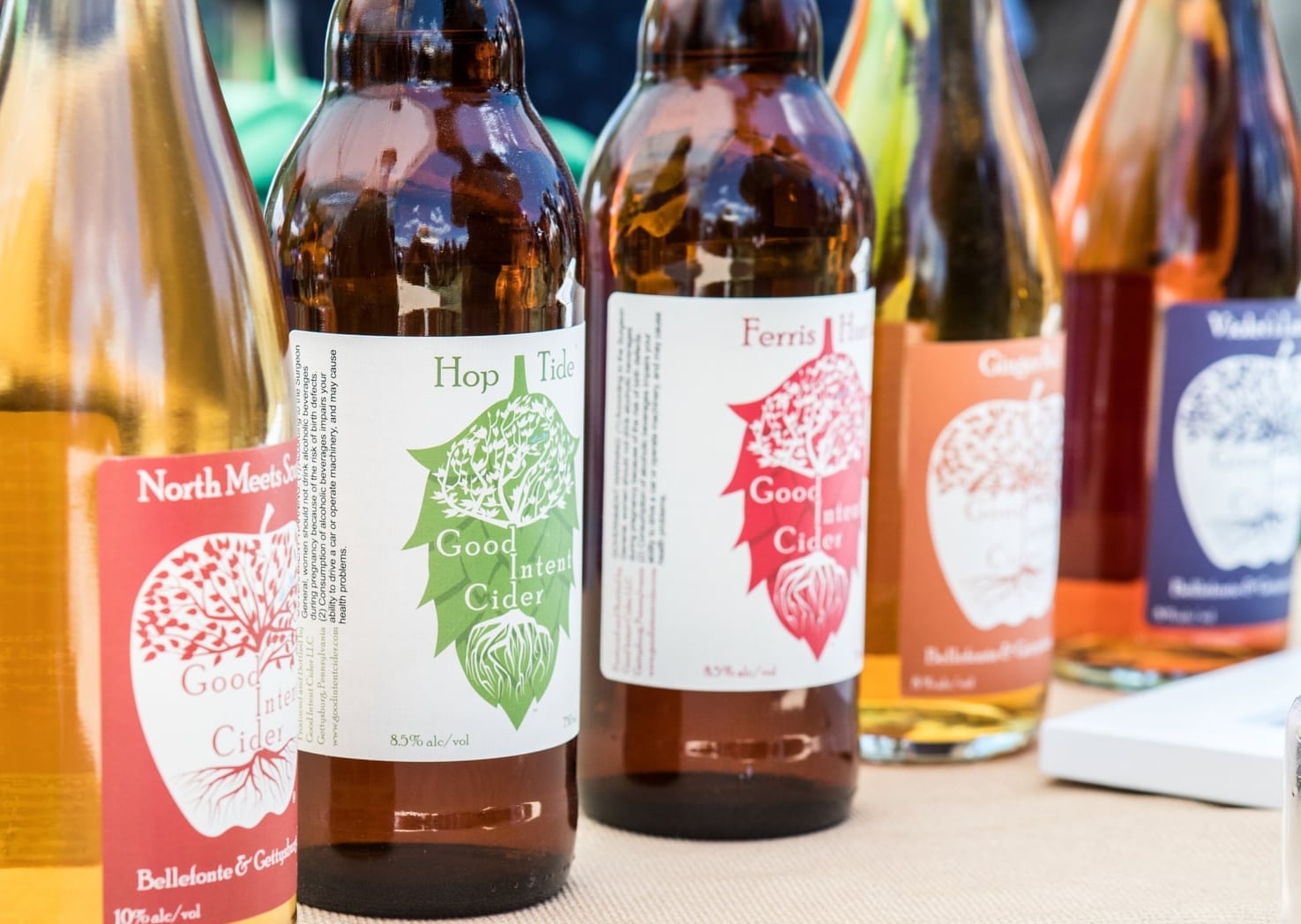 The same format applies to the other three regions as well, with really awesome suggestions for each trip taking you from isolated rural orchards with breathtaking views to bustling urban cider bars!
If you love apples as much as we (and all of our neighbors, it seems!) do, check out this thoughtful, well-researched and interactive new culinary trail from Visit PA. When you find your new favorite apple-related places, be sure to let us know in the comments here, or join the conversation on the PA Eats and Visit PA Facebook pages!
Feature photo:

Bigstock

Apple basket photo:

Hollabaugh Orchards

Visit PA image:

Visit PA

Good Intent Cider photo:

Cider Culture