Victory Brewing Company's craft beer expertise is well known — its 1996 opening heralded a local craft beer revolution. But, thirsty beer-lover, you don't have to be an expert to check out (and, frequent) Victory's newly refurbished hallowed halls. There's something for all, from the novice to the pro — and everyone in between.
Curious? Find out where you fit on this list of top reasons to visit … and revisit … Victory's flagship Downingtown Brewery and Taproom location.
1. Approachability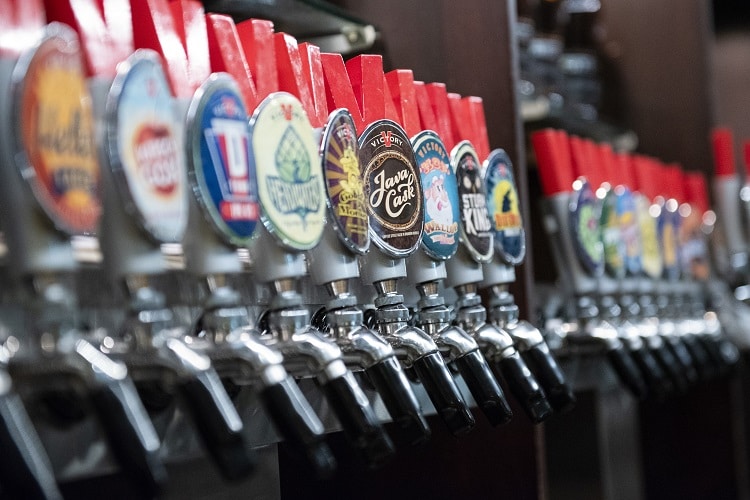 Beer is so much more than what you remember from the keggers of yore. Beer's come a long way, and that can be intimidating — but, not at Victory! Craft beer newbies will find a wide spectrum of beer styles to help you dial in your new favorites. Victory's knowledgeable bartenders and servers are there to help with a taster or two, so you can try before you buy. Pro tip: A flight is the best way to taste Victory.
2. High Standards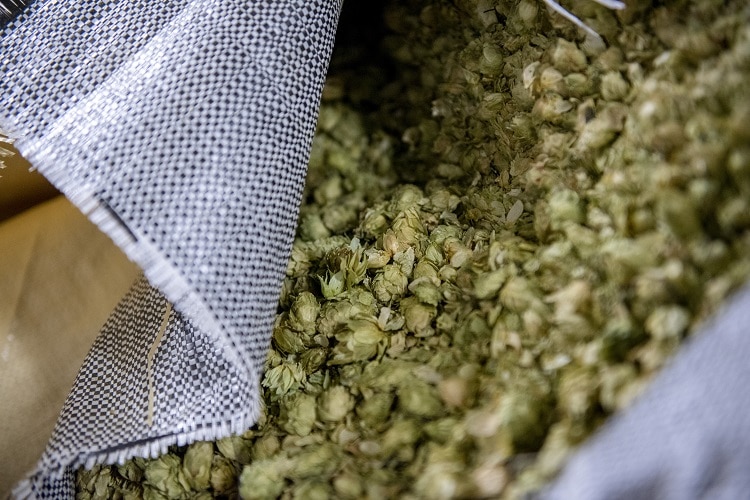 For the craft-beer aficionado who wants to know about a beer's specific hops and malts, and where they were sourced — someone who can discuss aromatics, mouthfeel, temperature and the nuances of taste, without breaking a sweat — the incredibly high standards at Victory won't disappoint. Join like-minded seekers of flavor and quality, and quaff a Victory small-batch or seasonal release — and be sure to ask about the brews available only at Downingtown!
3. Family-Friendly Focus
Parents, you're working hard, day in, day out. You deserve a break, and that includes a top-quality craft beer and a scratch-made meal that someone else cooked for you. Bonus: Your kids are more than welcome at Victory, too! In fact, the spacious Downingtown Brewery and Taproom has been welcoming families for 22 years. Your kiddo's car seat nestles perfectly into a high chair, and the kids' menu will delight even the fussiest youngster. Make a quick stop in the game room to mix things up, and you're in for a fun family outing.
4. Great for Big Groups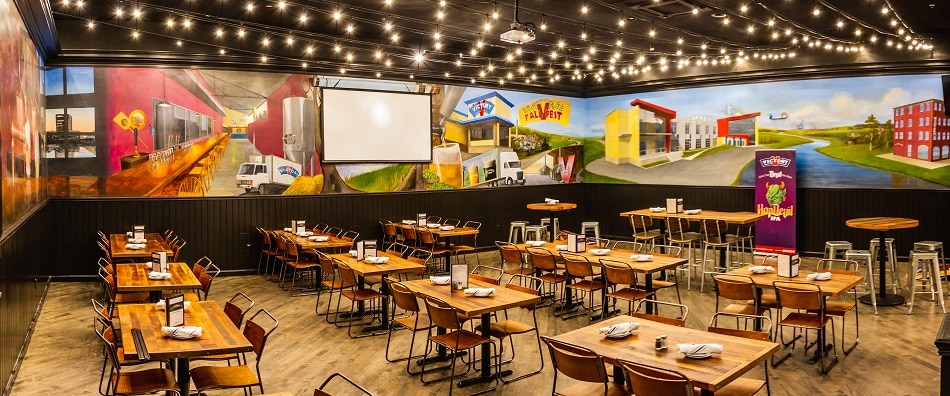 Downingtown's better-than-ever Beer Hall morphs into a private event space. Configure it as you please to entertain, host a business meeting or mount a charitable event — the flexible space has served as a venue for all of the above since the Beer Hall was built a decade ago. It can hold up to 80 guests for a more formal, seated event (think annual meeting presentation, making full use of the audio/visual capabilities) or 100 for a more casual, milling about the room event (think anniversary party or networking mixer). You'll pack the hall, because all events feature Victory's cuisine and — of course — beer.
5. Vegan and Gluten-Free Options
We get it: You want to enjoy Victory's vibe but you're a vegetarian, can't consume dairy or have sworn off gluten. (Gluten-free in a brewery? Ask about the local wine selections!). Victory's friendly, caring staff has your back. By request, they'll work with Victory's equally friendly, caring kitchen team to customize your meal. The freshly made fare is delicious, even when you request they "hold this" or "eliminate that."
6. Date-Night Delight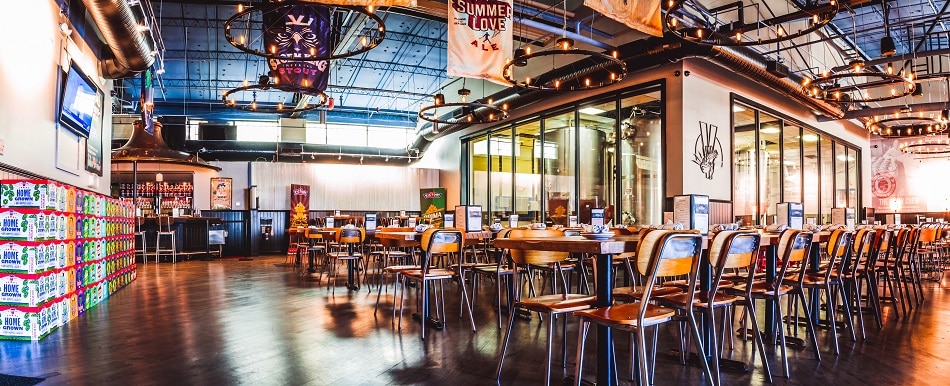 Victory is an affordable night out, whether you're going on a first date, celebrating an anniversary, or just enjoying a well-earned outing without the kids. Victory's observant staff can spot a date night from 50 paces, and they have all the right answers to make it memorable. Is your date a newbie? See above. A craft nerd? See above. Someone with dietary restrictions? See above. Pro tip: Extra-impress your date by using the Nowait reservation app so you're queued up for a table before you even walk in the door.
7. Events, Events, Events
Victory knows how to put the "special" in special events. Watch for fun events that herald limited releases and holiday shenanigans. Enjoy Throwback Thursdays: July 26 (Sunrise Weissbier); Oct. 4 (Zeltbier); and Nov. 21 (Scarlet Fire). All events are guaranteed to be fun and tasty, but November is a no-brainer: It's the ever-popular day-before-Thanksgiving party that's wildly popular with locals. Pro tip: Get in line early to get your seat for beer and breakfast and to snag brews to go. Another insider tip: Join Victory's eblast list to be among the first to know about year-round must-attend good times.
So, grab your favorite people and head on over to the local spot that's been wowing customers with stellar service and inspired craft beer for more than two decades. If you're a regular, you know that. If this will be your first time, prepare to be dazzled.

Stay up to date on the latest Victory news: Follow Victory on Facebook, Twitter, YouTube and its website.
Find Victory Brewing Company at 420 Acorn Lane in Downingtown, (610) 873-0881; 3127 Lower Valley Road in Parkesburg, (484) 718-5080; and 650 W. Cypress Street in Kennett Square, (484) 730-1870.
Tap handles and hops photos:

Ed Williams

All other photos:

Victory Brewing Company