The end of what would have been the school year, and the approach of the summer, both bring a new kind of bittersweet feeling this year. The end-of-term field trips that so many kids look forward to aren't happening, and our own vacation and travels are most likely canceled or postponed. A popular destination in Pennsylvania for class trips and family getaways is Hersheypark; even if COVID-19 has thwarted your plans to visit this world-class amusement park, you can still take a virtual trip there!
Here's our guide to "visiting" Hersheypark, even if you can't be there in person right now:
Of course, nothing can really take the place of racing through space on a roller coaster, with that strange mix of fear, adrenaline and joy shooting through your body. But watching virtual POV videos of Hersheypark's coasters is still really fun. The park's YouTube channel is host to over 15 videos that show you a first-person view of various rides and attractions, like the sooperdooperLooper, Lightning Racer and CoalCracker. This could be an especially thrilling watch for children who would normally be too small to be allowed to enjoy these rides.
There's even a video of the Breaker's Edge water slide!
There are also tons of POV videos of Hersheypark coasters produced by other companies, like the awesome SkyRush video by Death by Illusion at the top of this feature. A quick search brings up dozens of videos to explore!
After being dazzled by the coaster videos, take the Hershey Entertainment Trivia quiz to see how much you know about Hersheypark Stadium, Hershey Theatre and GIANT Center. Another fun activity for kids is to download Hersheypark's special coloring pages, featuring cute characters in different scenes from around the park. Share your completed coloring masterpieces to social media with the hashtag #HersheyparkHappy for a chance to be featured!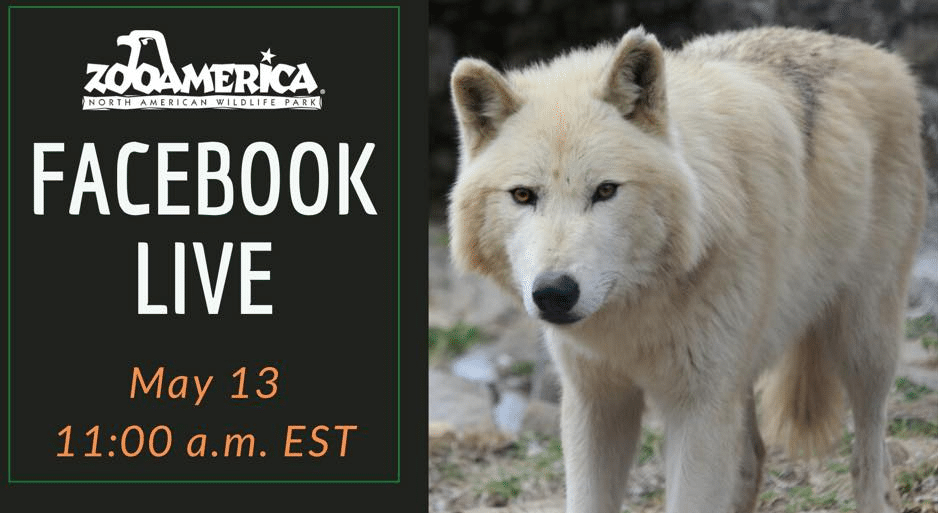 ZooAmerica is also a favorite feature of visitors at Hershey, and while it's closed to the public, it is hosting virtual tours to "bring the zoo" to fans everywhere from the comfort of their homes.
Every Monday, Wednesday and Friday at 11 a.m. (as of April 13, 2020), ZooAmerica's Facebook page offers Facebook Live sessions giving animal-lovers the chance to watch, learn and ask questions about the featured animals. If you miss the live session, recordings and extra info from each session are posted. There have been virtual visits with gray wolves, vampire bats, skunks, river otters and many more creatures! As a bonus activity, kids can paint pictures of the animals and share a photo of their art with the ZooAmerica Facebook page.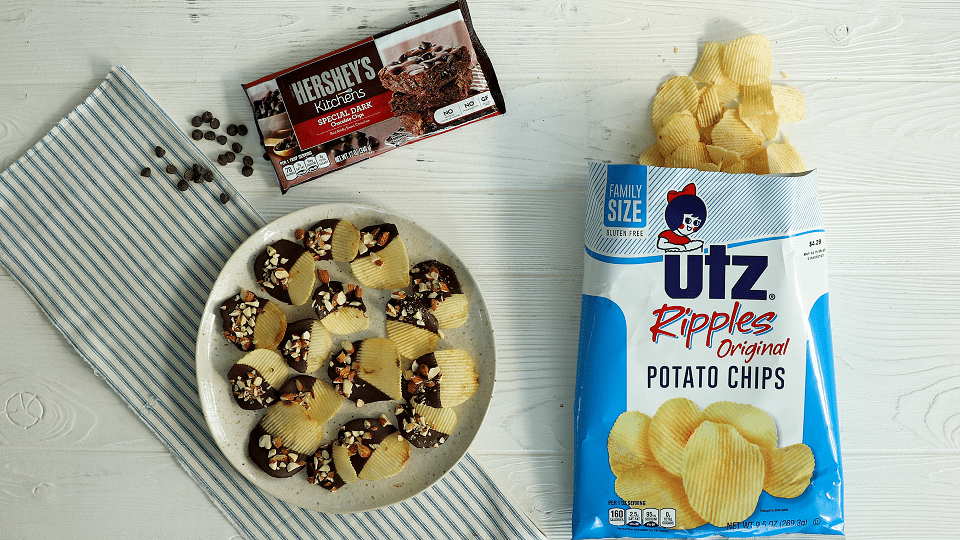 No trip to Hershey, virtual or otherwise, is complete without a chocolaty treat! For a tasty snack that's quick and easy (the kids can help, too), melt Hershey's chocolate chips and dip in some Pennsylvania potato chips or pretzels! Find our recipe here.
If it's a chilly day, whip up a few mugs of gourmet hot chocolate using Hershey's cocoa. We've got some really cool variations on this classic warm drink, like Special Dark S'more's Hot Chocolate, Peanutbutter Pretzel Hot Chocolate and (for the grown-ups) PA Red Wine Hot Chocolate!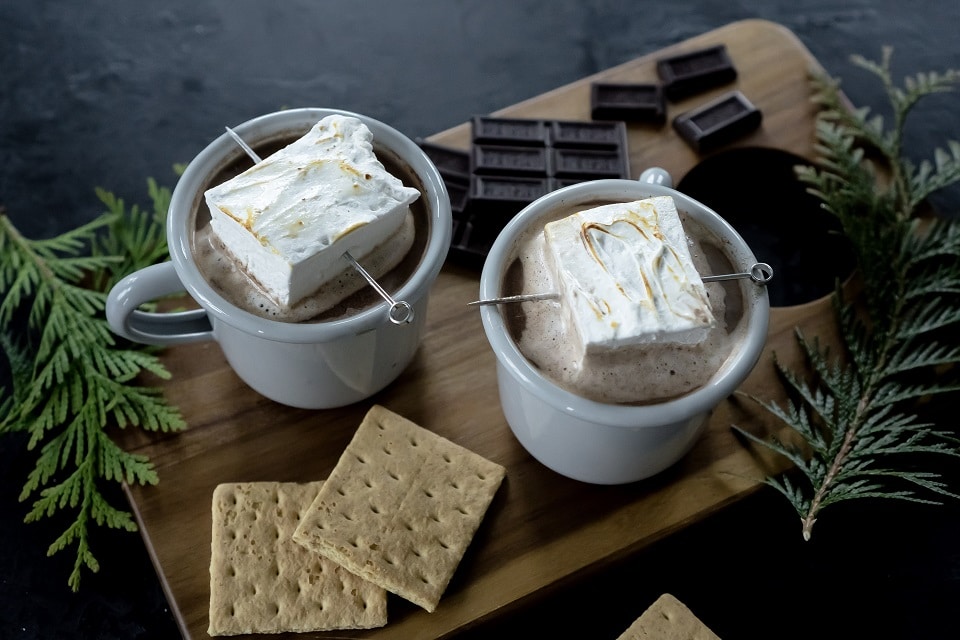 If you're craving something savory, Hersheypark has been sharing recipes from Hershey Grille through its blog, like Sweet Italian Sausage Bolognese. Some of the restaurants in Hershey are currently offering takeout; find a list of them here.
And finally, if you can scrape together a few minutes of alone time, try some Hershey-approved self-care, with recipes for DIY face masks and bath soaks, generously shared by The Spa at Hotel Hershey. Follow along on Facebook for more ideas.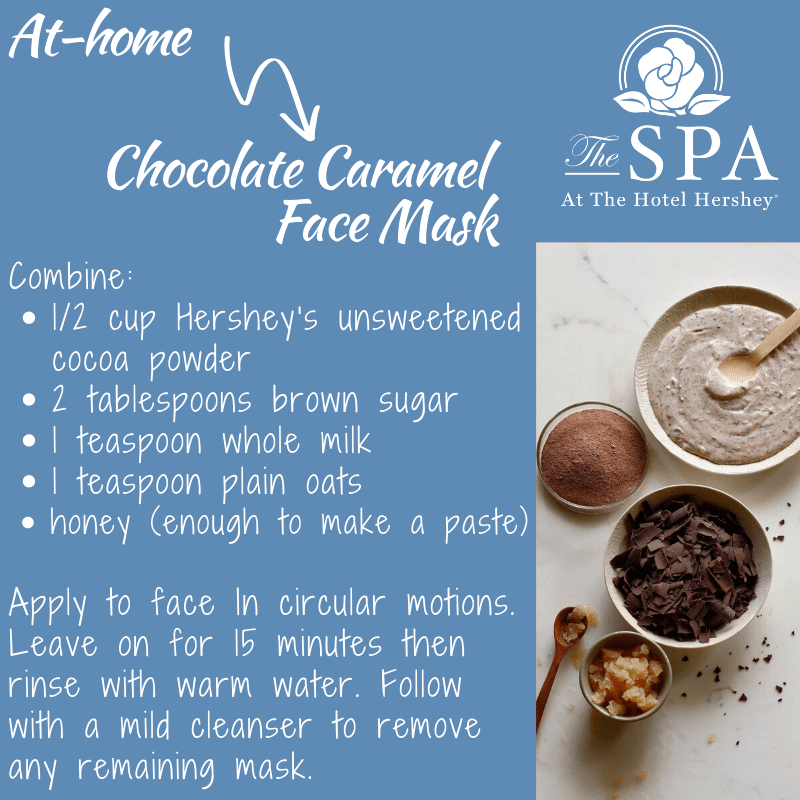 Enjoy your virtual trip to Hersheypark! We hope it scratches the itch for adventure, and gets you excited for the next time you can visit this Pennsylvania landmark in person!
SkyRush POV video:

Death by Illusion

ZooAmerica image:

ZooAmerica

Recipe photos:

Dish Works