Apple season is upon us! We love this glorious time of the year in Pennsylvania so much, it almost makes up for the sad goodbyes we must say to summer produce. In such an apple-happy place as PA (we are the nation's 4th largest grower of this wondrous fruit!), there are so many ways to lean into the season and enjoy all things apple.
Here are six ways to celebrate apple season in Pennsylvania:
Go Apple Picking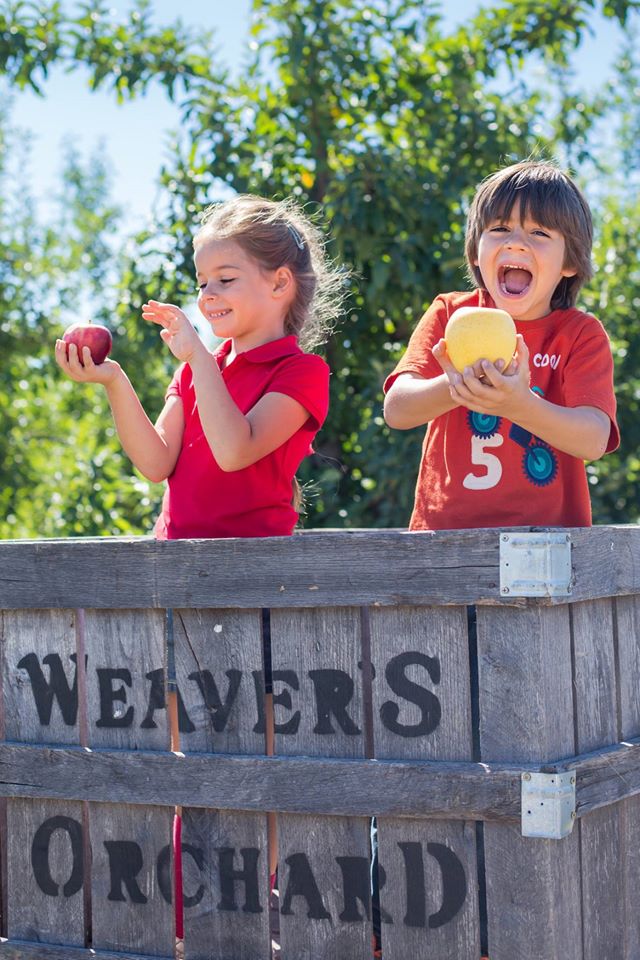 This might sound obvious, but apple picking is our favorite way to get into the autumnal spirit! There is something so festive and invigorating about walking through an orchard, surrounded by the trees and beautiful farmland scenery. Kids and adults, alike, usually get really into the challenge of finding the perfect apples, and it also makes a great outdoor activity with friends and family. There are pick-your-own orchards all across the state, from Weaver's Orchard and Linvilla in the Southeast, to Heckman Orchards and Miller's Orchards in NEPA, to Beechwood Orchard and Hollabaugh Bros. in Central PA's Fruit Belt, to Norman's Orchard and Brown's Orchard & Cider Co. in Western PA. Take advantage of the perfectly blue October skies to get out there and harvest a heap of local apples!
Eat Too Many Apple Cider Donuts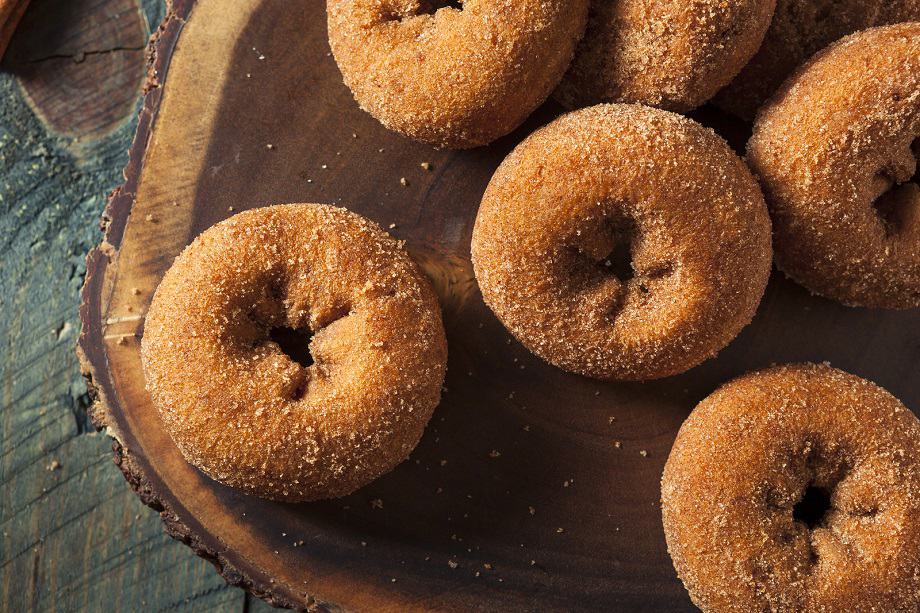 Let's be real: There is nothing — NOTHING — as perfectly delicious as a warm apple cider donut. While some farms and orchards offer these ethereal treats year-round, we like to wait until the crisp autumn air arrives to cozy up with a sack of cinnamon sugar-dusted cider donuts. We recommend throwing caution to the wind and indulging in as many of these babies as you want to! Looking for the best places to find them in PA? Head here to see our Apple Cider Donut Bucket List. Bonus: Many of these places are orchards where you can also pick your own apples!
Make Apple Butter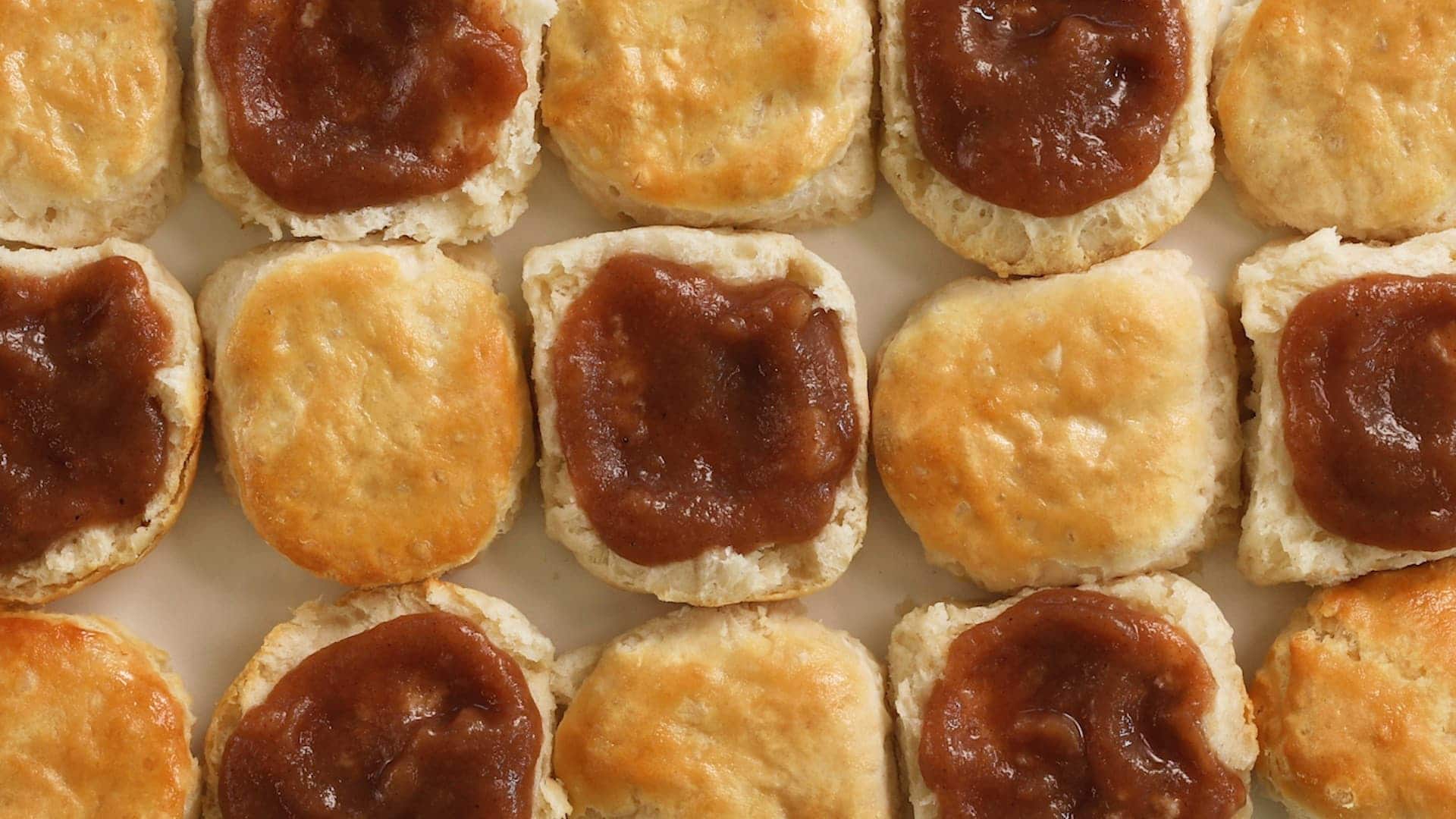 This iconic PA Dutch preserve is basically fall in a jar. Apples are cooked down with cider until silky sweet and spiced up with warm spices and a hit of sugar to make a sort of uber-apple sauce that we love on all baked goods, especially biscuits and pancakes. Bust out your slow cooker to make a homemade batch, or pick up a jar from a local artisan or market. This is an especially good way to use any bruised or imperfect apples that you carted home from your orchard adventures. If apple butter's not your thing, try homemade applesauce!
Eat/Drink Apples in Everything
While pumpkin spice takes center stage this time of year, apples play a strong supporting role in local food and beverage products. For a boozy treat, snag a bottle of Chaddsford Winery Spiced Apple Wine, Old Republic Distillery's Apple Pie Moonshine, Disobedient Spirits' Solstice Spiced Apple Brandy or Wigle's Apple Liqueur. Or, put that jug of farm-fresh apple cider to good use with Boyd & Blair's vodka-spiked Harvest Mule!
Local artisan makers have apple products on offer right now, too, like Coddiwomple Canning's Apple Jam, Christina Maser's Apple Conserve, Tait Farm's Spiced Apple Shrub, S. Clyde Weaver's Apple Salsa and Three Springs Fruit Farm's collaboration with Keepwell Vinegar, Grimes Golden Vinegar.
Visit your local neighborhood bakery to scoop up apple-flavored muffins, cakes, breads, whoopie pies and other treats! Some of our favs include the apple pie donut at Peace Love and Little Donuts in Pittsburgh, the Jewish apple cake from Essen Bakery in Philly, the apple strudel from Anna Rose Bakery in Harrisburg, and the apple crumb buns at McClure's Bakery in Gap. You also can't go wrong with a scoop of apple pie gelato from Gemelli in West Chester, or walnut and apple butter ice cream from Millie's in Pittsburgh!
Bake Apple Dumplings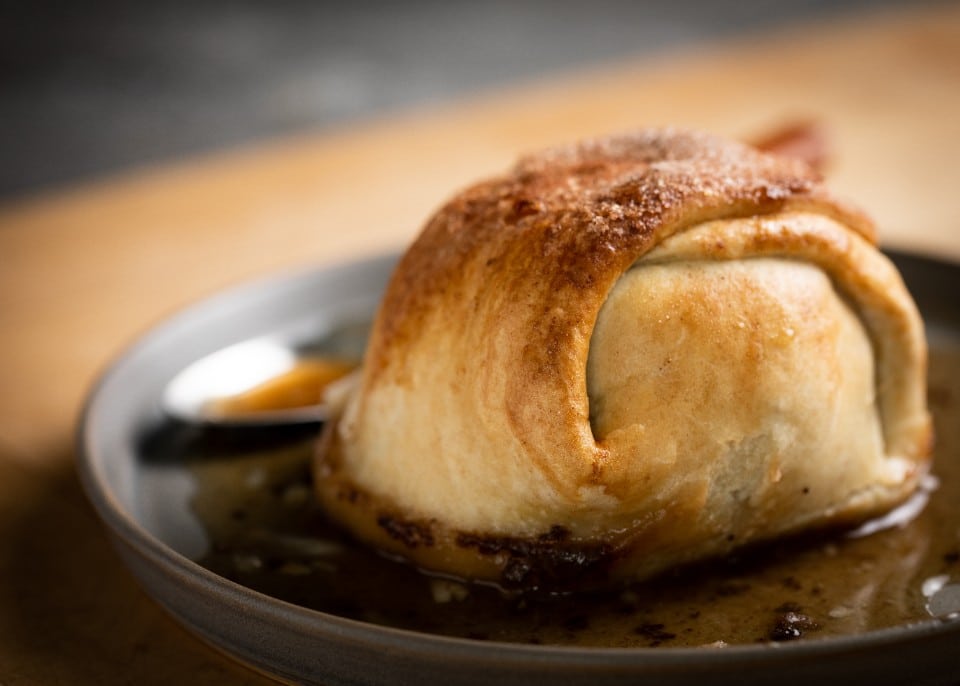 Pennsylvanians have been celebrating apples for generations by wrapping them in sweet pie dough, smothering them with syrup and baking them into irresistible apple dumplings. For many of us, apple dumplings recall time spent at Grandma's house, or the comforting feeling of autumn evenings around the dinner table. They're a relatively easy baking project; if you want to tackle it this fall, try this recipe from Lancaster-based blog, Hymns & Verses. Of course, you can enjoy these with ice cream or whipped cream for dessert, but if you want them the authentic PA Dutch way, have them for breakfast, doused with fresh cold milk!
Other apple-y baked goods to try: apple streusel cake, apple and cream cheese galette, spiced apple scones and caramel apple pie!
Buy PA Craft Cider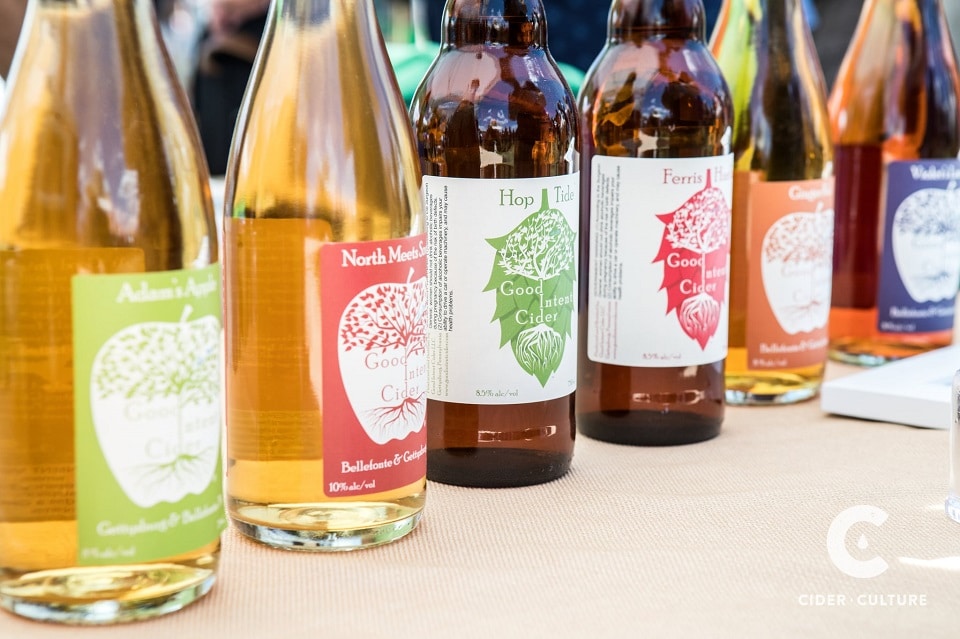 Buying local cider is a win-win. You're supporting cider makers and farmers, and in return, enjoying a crisp, refreshing beverage! We love drinking PA craft cider year-round, but we must admit that the fall feels like an extra-appropriate time to crack a can or pop the top on a fancy 750-ml. bottle. There are so many amazing cider producers in Pennsylvania, that it's pretty much guaranteed that there's a maker within 100 miles of your home. Instead of listing them all here, we'll point you to our guide to buying PA Cider from Home so you can order apple-based bevs right from your phone or computer!
What are your favorite apple foods or PA traditions to enjoy when fall rolls around? Let us know in the comments here or join in the conversation on the PA Eats Facebook page!
Feature photo and apple picking photo:

Weaver's Orchard

Cider donuts photo:

Bigstock

All other photos:

Dish Works