Chances are that your life looks pretty different than it did a week or two ago. In the wake of COVID-19, life in Pennsylvania and across the county has taken a radically new shape. As cities and towns temporarily shutter across the Commonwealth, we find ourselves at home pretty much non-stop, and with schools canceled, our kids are home, too. That means, among so many other things, that there are three meals a day, plus snacks, to prepare; it also means that you've got a squad of helpers on hand who want to be involved.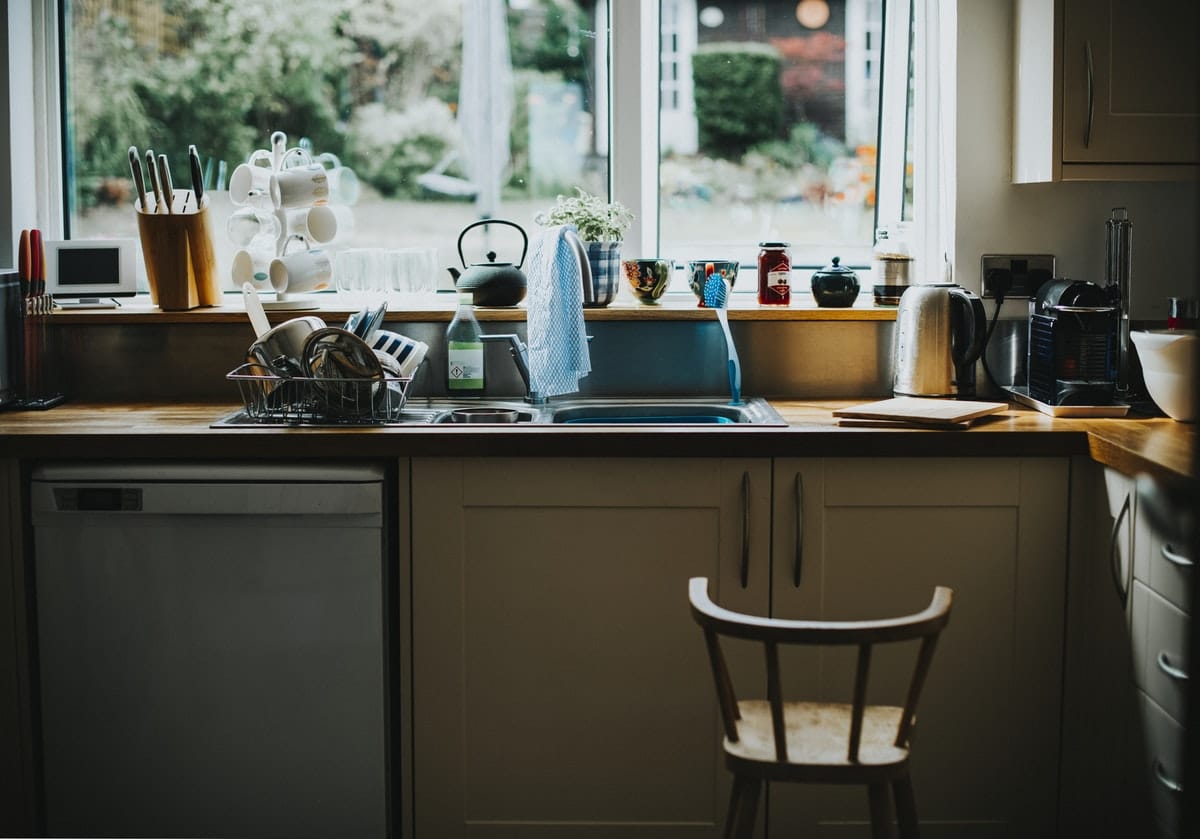 Cooking with your kids is tricky: On the one hand, you want to invite them into the kitchen and help them to be part of the process. On the other hand, this "help" can often cause more work than if they just left you to tackle it alone. But this time of social distancing opens up a new opportunity. Without the normal fast pace of life, with all of our crisscrossing schedules, activities and engagements, we have the chance to really be present with our kids in the kitchen, and we can let snack and meal prep just take as long as it takes. Perhaps our children can emerge from this strange moment in history with new (or improved) sets of cooking skills, and a deepened sense of self-sufficiency.
We've got some ideas about how you can embark on this journey together, and we hope these ideas provide a helpful roadmap:
Tasks for Littles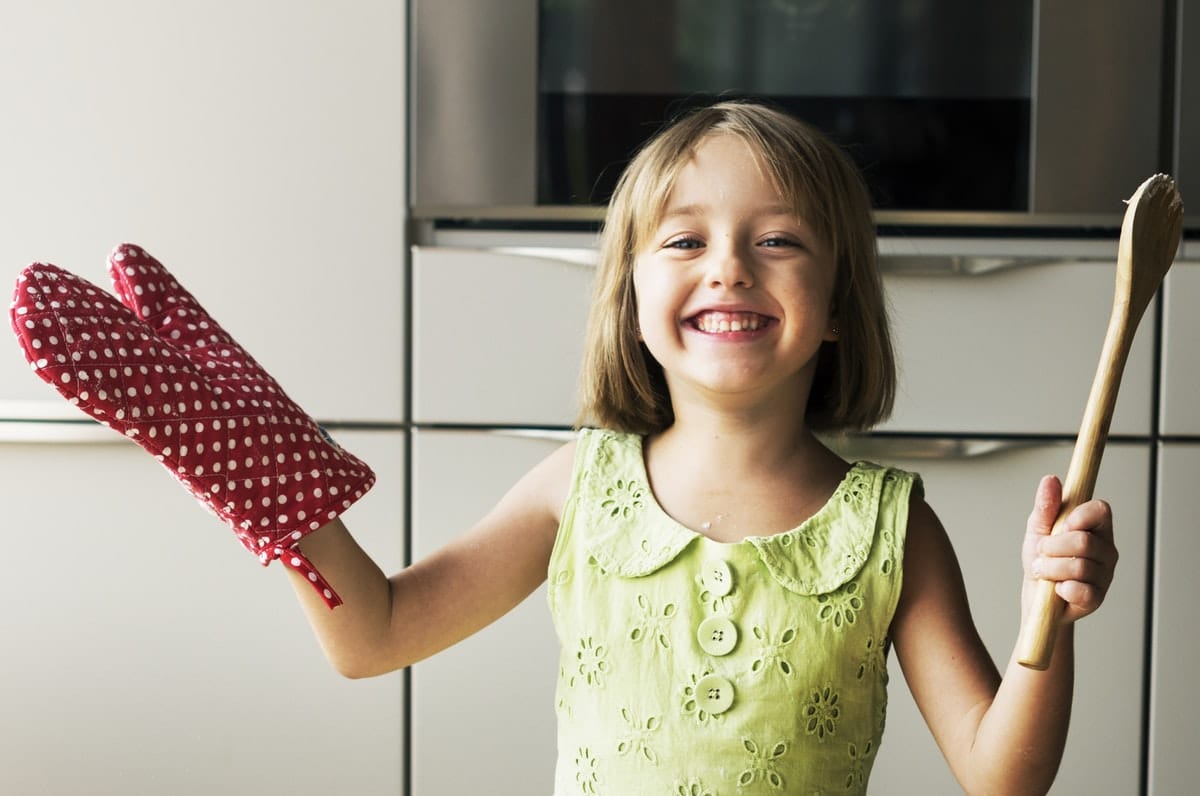 Sharing kitchen space with younger children is probably the most challenging piece of this puzzle. Their enthusiasm and energy can be overwhelming, and so many tools (read: knives) and ingredients are off-limits. But there are still some ways to safely keep them busy without creating a giant mess!
For little children (ages 3-5):
Put muffin liners into a muffin tin.
"Paint" melted butter onto toast or rolls with a pastry brush.
Count piece-y ingredients: Even if you'd usually just use a measuring cup, ask your toddler to count out a specific number of raisins, beans, peanuts, or other piece-y ingredients. This works well at snack time too, with crackers, baby carrots, grapes, etc.
Knead dough (honestly, just let them have at it).
Rinse/scrub produce.
Shell peas or edamame.
Squish whole, peeled canned tomatoes in a bowl (helpful when making tomato sauce).
Stamp out cookies or biscuits from dough.
Cleaning up is a fun way to engage little kids, too. Set them up with their own soap bowl of water in the sink to "do dishes" or give them a few paper towels and a non-toxic cleaner (we like water and white vinegar solution) to wipe down any and all surfaces. If you need to get the kids out of the way, ask them to clean cabinets in a different part of the kitchen.
And if none of these tasks are working, we've got one more trick up our sleeve and we call it "Bean Game." Pull out a muffin tin and a jar of dried beans. Pick a number and ask your child to carefully count that number of beans into each well. A measuring spoon makes the task feel even more "official"!
Tasks for Elementary-Age Kids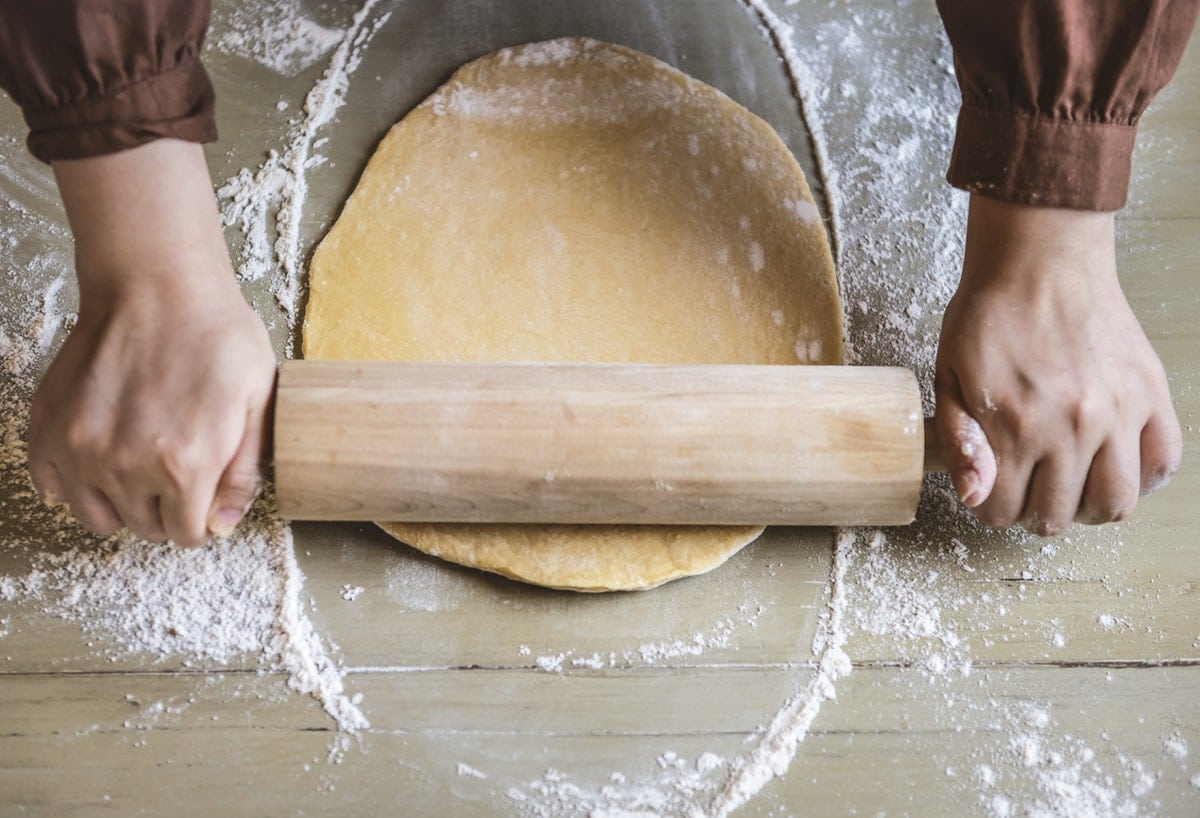 Kids in grades 1-5 are usually in a major "helping" phase, with energy to spare. As they are likely to be a bit more seasoned in the kitchen, and able to follow more complex instructions than the littles, there are a lot more tasks they can be asked to contribute to!
For bigger kids (ages 6-9):
Read through a recipe: Before you begin any recipe, encourage your child to read through it out loud. Help them become familiar with a recipe's structure, as well as common measurement abbreviations.
Set up mise en place: Get in the habit of having all of the ingredients for a dish pre-measured and set out on the counter top. Have your child measure each ingredient from the recipe into its own little dish, pinch bowl or bowl.
If baking, or preparing any other recipe with weight measurements instead of volume measurements, teach your child how to use a scale, with careful addition of ingredients and using the "tare" function between each new ingredient.
Crack eggs.
Peel hard-boiled eggs.
Squeeze citrus.
Rinse canned beans.
Pour ingredients into batter, and then mixing batter.
Roll out dough for cookies, pie, etc.
Measuring out and stirring together ingredients for granola.
Pour olive oil and vinegar in a jar, and then shaking the jar to make vinaigrette.
Wash, dry and hand-tear lettuce or greens.
Decorate cookies/frost cupcakes.
Make yogurt parfaits, with layers of granola, nuts, fruit, etc.
Mash potatoes or avocados for guacamole.
Make "no-bake" treats, like granola bars and energy balls.
Clean and de-stem mushrooms.
Make a salad platter: Set your kids up with all of the ingredients you'd usually use in a tossed salad, and ask them to make an artistic, creative spread on a platter or cutting board with small bowls of dressing for dipping.
Garnish dishes with herbs, nuts, seeds, scallions, etc.
Tasks for Middle- & High-School-Age Kids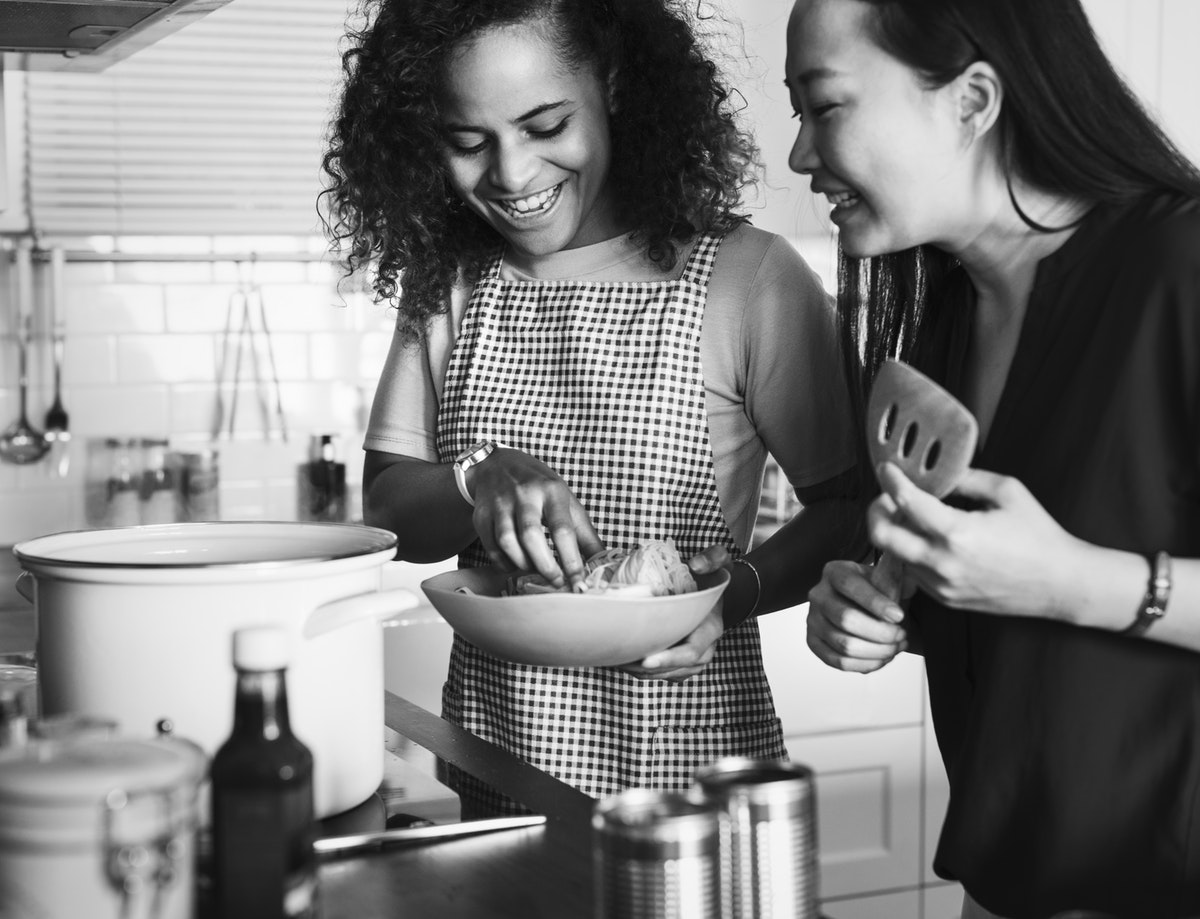 How you can engage older kids in the kitchen really depends on how much experience they already have with cooking. If they're newer to cooking, some of the tasks for elementary-aged kids are a good place to start. If they're a little savvier, here's how to improve upon the basics:
Work on knife skills, with a review of the appropriate uses for different types of knives.
Experiment with kitchen gadgets, like microplanes (for fine citrus zest, grated ginger, Parmesan, etc.), spiralizers, slow cookers, etc.
Make batches of grains, like rice, quinoa, barley, etc., with a focus on different water-to-grain ratios and cooking times.
Learn how to cook dried beans and lentils.
Try different methods of making eggs: soft and hard-boiled, fried, scrambled and poached.
Prepare trays of roasted vegetables, discussing different flavor combinations using oils, salts, spices and other seasonings.
Make a simple cheese sauce from scratch. (No more boxed mac-and-cheese!)
Make a vegetable or chicken broth from scraps.
Make tomato sauce from scratch.
Break down vegetables like Brussels sprouts, sweet potatoes, bell peppers, squash, etc.
Compose a tray of nachos.
Learn to use a food processor to make hummus (being extra-careful with the blade).
Prepare and top a cast-iron skillet pizza.
With extra-vigilant hand-washing afterward, form burger patties, meatballs, etc. from ground beef, turkey or chicken.
Using yeast or a sourdough starter, make fresh bread or rolls.
If you're comfortable with your older kid using the oven and the stove with limited supervision, the best way to spark their creativity is to let them choose the dish they want to make. Even if you're there as extra hands (or to keep an eye on things), let them be the chef and drive the operation. This could be something straightforward, like eggs and pancakes for breakfast, or something a little more involved, like a lasagna, for dinner.
It can also be a great lesson for older kids to learn to cook without a recipe. For a fun challenge, give them a handful of ingredients and see what they come up with, kind of like an at-home version of the TV show Chopped.
Kitchen Time Doesn't Always Need to Involve Actual Cooking
Helping your kids feel more comfortable and fluent in the kitchen doesn't mean they have to be standing over a hot pan on the stove. Even the smallest tasks, like getting a glass of water, putting pretzels or crackers in a bowl, pouring cereal and milk, or making peanut butter and jelly sandwiches, helps kids learn that they have agency in the kitchen. Kids often love helping with "grown-up" chores, like making coffee in the morning, sweeping the floors and unloading the dishwasher — feeling like you're being productive and contributing to the family is something that we all enjoy, no matter our age. So, while we're all at home, let's extend that feeling to our kids, and maybe take some of the burden of cooking off of ourselves while we're at it!
How do you keep your kids busy and curious in the kitchen? We'd love to hear your tips and tricks! Let us know in the comments here or on the PA Eats Facebook page.